Image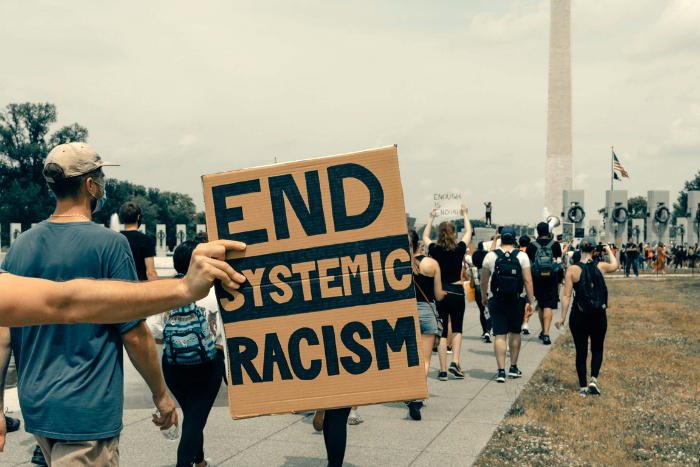 The launch of the Reform Movement's Racial Justice Campaign comes at a critical and urgent moment. The racial reckoning rooted in 400 years of oppression and dehumanization that emerged during the tragic events of summer 2020 revealed with clarity the reality that many BIPOC (Black, Indigenous, People of Color) experience every day: that systemic racism is intertwined in every aspect of North American life. 
Our Racial Justice Campaign commits the Reform Jewish community to engage in this important work, both within our communities and ourselves, and statewide, nationwide, and in Canada. We cannot do this work alone. Together, we can bring the collective power of the Jewish community together to advocate for legislation and policy changes and commit to the internal antiracist work on both the community and individual levels.
If you missed the launch of this campaign, you can view the recording.
Below are opportunities to take action as an individual and with your congregation or community to advance racial justice:
ENGAGE IN ESSENTIAL RACIAL EQUITY, DIVERSITY, & INCLUSION (REDI) WORK INTERNALLY AND IN YOUR COMMUNITY:
4-Part Diversity, Equity, and Inclusion (DEI) Community Training Series on July 28, August 4, August 11, and August 18. This series will teach you how to create a DEI Working Group focused on utilizing the Congregational Assessment so that you can identify both short and long-term goals and establish action plans towards creating an inclusive community for individuals and families from a wide range of backgrounds.
Use these resources to enhance your High Holiday experiences and create communities of belonging.
TAKE ACTION AT THE FEDERAL LEVEL TO ENSURE THE FREEDOM TO VOTE:
Contact your members of Congress 
Share your support for voting rights and racial justice on social media with the new Racial Justice Campaign social media toolkit.
Join the March On for Voting Rights, a mass mobilization to demand that elected officials denounce voter suppression and ensure fair, easy access to the vote for all, on Saturday, August 28. Please follow all local health directives and remain at home if you feel unwell.
TAKE ACTION FOR RACIAL JUSTICE AT THE STATE LEVEL WITH YOUR RAC STATE PROJECT:
COMMIT TO REFORMING CANADA'S MANDATORY MINIMUM PENALTIES THAT DISPROPORTIONATELY IMPACT BLACK AND INDIGENOUS COMMUNITIES. 
Mandatory minimums apply to a range of offences and the number of mandatory minimum penalties under federal law was seven times larger in 2020 than it was in 1995. Yet studies show that while such penalties do not meaningfully deter crime, they have clearly coincided with an increase in the imprisonment of Black and Indigenous Canadians.
Federal bill C-22 would repeal mandatory minimum penalties for some firearm offences and drug crimes. For those who do not pose a threat to the community, the proposed law would also make greater use of conditional sentences, counseling, and treatment, all of which include accountability while allowing the individual to maintain ties to communal support networks.  While not perfect, the bill is a step in the right direction toward addressing the racial injustices inherent within mandatory minimum penalties. 
Stay tuned for opportunities to lift your voice in support of reforms to mandatory minimums in Canada. 
Learn more about the Racial Justice Campaign and subscribe to our Racial Justice Campaign email list to be the first to know about updates and receive the social media toolkit
Related Posts
Image
In late August, the FBI released its annual compilation of hate crimes statistics, summarizing all hate crimes reported to the FBI in 2020. The data is alarming and only tells part of the story, as an increasing number of law enforcement agencies did not report data to the FBI. A new law will strengthen hate crimes data collection, reporting, and response measures, giving us hope that future statistics will be more accurate.
Image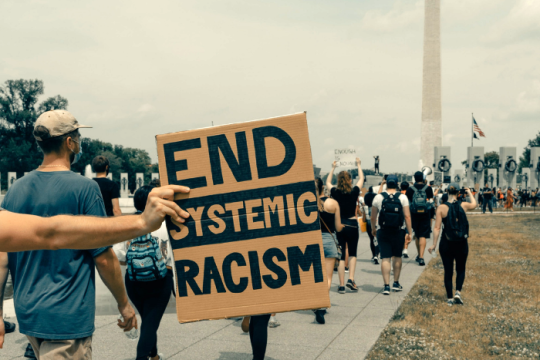 The Reform Movement's Racial Justice Campaign continues to be a central part in combating the daily oppression and dehumanization of BIPOC (Black, Indigenous, People of Color) individuals that is rooted in the 400-year history of systemic racism embedded in every corner of North America.
Image
In response to the current racial reckoning as well as to centuries of oppression and systemic racism towards Black and Brown people in this country, on April 28, 2021, the Reform Movement launched a Racial Justice Campaign. Learn about this campaign and how you can join in these efforts.