Image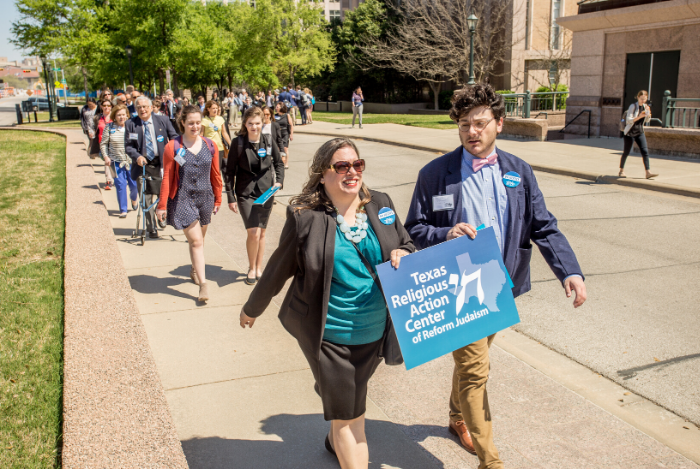 In April, when the Reform movement launched its Racial Justice Campaign, Reform leaders were already advocating for racially just policies across several states. Each of the eight RAC state projects from California to New Jersey has launched its own legislative campaign focused on racial justice. Reform leaders in four of these states have succeeded in securing crucial legislation that will advance racial justice or defeating harmful legislation alongside diverse coalition partners.
RAC-IL has already secured two legislative victories this year. The Pretrial Fairness Act was signed into law in February as part of a larger criminal justice reform package.  When this bill goes into effect in 2023, Illinois will become the first state in the country to completely abolish case bail and ensure no one has to remain incarcerated before a trial simply because they can't afford to pay for their freedom.
The Illinois Way Forward Act passed on the last day of the legislative session in May. The Illinois Way Forward Act strictly limits local law enforcement collaboration with civil immigration authorities and makes Illinois the third state to end immigrant detention. In May, RAC-IL co-sponsored the Third Annual Jewish Action Day for Immigrant Justice, with more than 50 RAC-IL leaders representing 19 congregations lobbying their representatives. Throughout the spring, RAC-IL leaders generated hundreds of phone calls, emails, texts, and social media messages to help secure needed votes for the passage of this sweeping legislation. Read more about RAC-IL's most recent victory!
In May, Texas appeared to be the next state to pass legislation restricting the freedom to vote, which was known as HB6 and SB7. RAC-TX leaders organized more than 35 meetings with legislators opposing these restrictions and encouraging commonsense election reforms like online registration and mail ballot tracking. Rabbis across the state prepared sermons and text studies, wrote op-eds, gave interviews, and spoke at multi-faith and multiracial events and press conferences. While the bill passed quickly through the Senate, activism from legislators and activists, including RAC-TX leaders, slowed down the bill and ultimately broke the quorum in the House to prevent the act from passing both chambers. The fight is not over. Governor Abbott has already signaled that he will call a special session for the legislature to finish the job on SB7, and RAC-TX will continue its work to protect the freedom to vote. Check out more on RAC-TX's work!
In New Jersey, RAC-NJ played a key role in helping to create the political will necessary for the Fair Chance in Housing Act (A1919/S250) to pass the legislature and be signed into law. People with criminal histories, who are disproportionately Black in New Jersey due to injustice in the criminal justice system, can no longer be asked about their criminal histories on an initial housing application. Those who are discriminated against now have access to a 14-day rapid mediation process, monetary compensation, and a path to housing. Through virtual lobby visits, testimony, emails, call-in days, letters to the editor, and an Op-Ed, RAC-NJ leaders helped the coalition to push this first-in-the-nation statewide legislation across the finish line. Learn more about RAC-NJ's victory!
Next door in New York, RAC-NY leaders also secured a significant victory related to the criminal justice system. On June 10, the New York State Legislature passed the Less is More Act, critical parole reform legislation which will transform the lives of tens of thousands of New Yorkers. RAC-NY leaders were crucial to securing the bill's passage, mobilizing Reform Jews where other Less Is More NY Coalition members did not have advocates. Rabbis and congregational leaders met with 55 state legislators--many more than once--playing a key role in winning the support of the Senate Majority Leader and many moderate legislators who had not previously supported criminal justice reform bills. Read RAC-NY's statement on the passage of the Less is More Act.
As we celebrate these important victories, we continue our commitment to racially just policies on the state and federal levels. Learn more about the ongoing work of the Racial Justice Campaign.
Related Posts
Image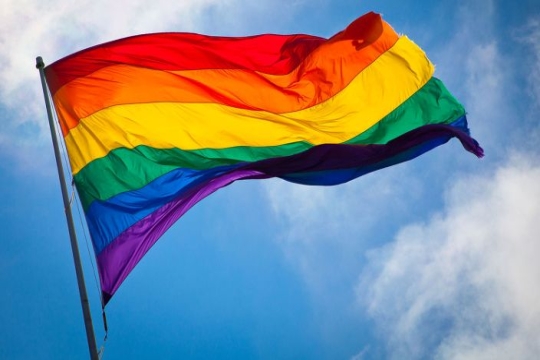 In the story of creation, the first story we read in the Torah, we learn that every person is created b'tzelem Elohim - in the holy image of God (Genesis 1:27). Discrimination against any person arising from apathy, insensitivity, ignorance, fear, or hatred is inconsistent with this fundamental belief. It is this principle that guides that Reform Movement's advocacy for LGBTQ+ equality.
Image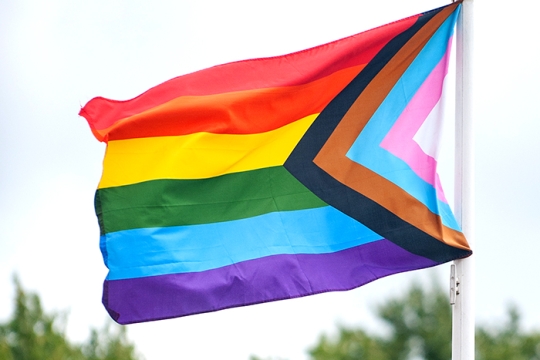 For a community relentlessly targeted by hateful legislation, this year's Transgender Day of Visibility (celebrated on March 31) holds a heightened sense of urgency. I am ashamed to say that this day wasn't even on my radar until I had a personal stake in it, but it now holds a special place of significance in my family.
Image
February is typically a busy month for me and for my fellow Jews with disabilities. It is JDAIM-Jewish Disability Awareness and Inclusion month. As the first female Deaf ordained Rabbi, I am often asked to speak, write, teach Torah, and share insights on how we can create a more inclusive Jewish community.