Image
As we navigate turbulent times, in which divisive rhetoric and policies threaten many of our fundamental values, now more than ever we need rabbis to speak with moral clarity and lead their congregations to act for justice.
Image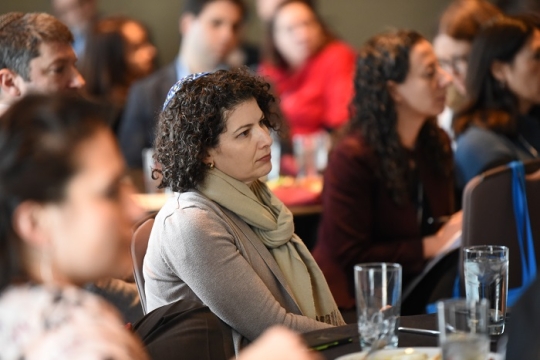 Here you can find sample sermons and "sermon starters" on a variety of issues, holiday guides, creative resources to blend social justice into worship and preaching, and more.
Image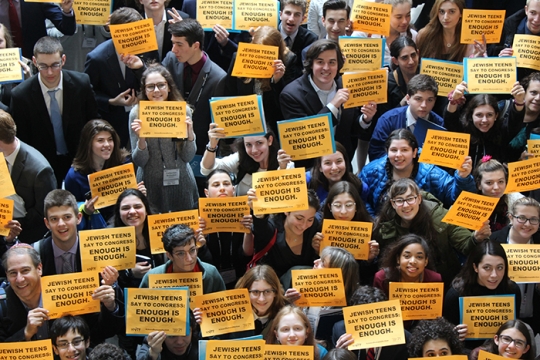 At the Bernard and Audre Rapoport L'Taken Social Justice Seminars, teens from across North America converge on Washington, DC for four days of advocacy and action.
Image
The Legislative Assistant Program is a year-long fellowship for recent college graduates or individuals with equivalent academic and professional experience, who are interested in Judaism, social justice, and policy. The program is designed as training opportunity for new professionals interested in learning about and contributing to the work of Jewish social justice.
Image
We are not currently offering the Social Justice Academy with our programs beginning to resume in-person. Our commitment to the pursuit of justice and providing meaningful opportunities for our high school students is unwavering. To that end, we launched the RAC Social Justice Academy—a new program for the 2020-2021 year to offer meaningful, fun and actionable Jewish social justice education in a virtual setting in light of the injustice the pandemic laid bare.
What's New
Image
L'Taken is a transformational, innovative, and fun four-day program in Washington, D.C. that teaches high school students about the intersection of Jewish values and public policy. The program also trains them in leadership skills.
Image
I have always felt a strong sense of family when in Jewish spaces. Yet, my life experience has taught me that it is through the encounters with people of different backgrounds who have unique stories that the direction we take is shaped. This idea has helped me to no longer ask about what I deserve in life, but rather how I can use my privilege to give back to others. The same drive is what led me to apply to the Eisendrath Legislative Assistant Fellowship at the Religious Action Center - a unique opportunity to make a difference not many people believe is possible.
Image
We are excited to dive into our work as the 2021-2022 Eisendrath Legislative Assistants! We bring a diverse set of interests and experiences to the RAC but share a deep commitment to the pursuit for a more just, compassionate, and equitable world. We are proud to represent and join the Reform Movement and its values in this crucial moment in history.