Description
Today, we face the enormous challenges posed by our nation's broken immigration system. Over 11 million undocumented immigrants live in the shadows of our communities across North America. Families face up to decades-long backlogs in acquiring visas, workers are left without protections, children are left behind as parents are deported, and LGBTQ Americans cannot sponsor the visa of a spouse. We can no longer delay reform of our immigration system based on streamlined processing, a pathway to citizenship for DREAMers and TPS holders, upholding the right to seek asylum, family reunification, just and humane border security, and an end to immigrant detention.
Why Jews Should Care
Welcoming the stranger, or immigrant, is a core part of Jewish tradition, mentioned at least 36 times in the Hebrew Bible. Leviticus commands, "The stranger who resides with you shall be to you as one of your citizens; you shall love them as yourself, for you were strangers in the land of Egypt" (19:33-34). Our own people's history as "strangers" reminds us of the many struggles faced by immigrants today, and we affirm our commitment to create the same opportunities for today's immigrants that were so valuable to our own community not so many years ago.
The COVID-19 pandemic has significantly altered daily life across the world and in the United States, but for the tens of thousands of detainees in Immigration and Customs Enforcement (ICE) detention centers around the country, this remains impossible. The vast majority of ICE detainees are non-violent offenders who pose little flight risk and, according to medical experts and former immigration officials, should not remain in detention during the pandemic. The FIRST Act, would enact critical restrictions on ICE detention to protect the safety of immigrants and our collective health. 
The administration's decision to bring an end to the Deferred Action for Childhood Arrivals (DACA) program in September 2017 put over 800,000 immigrant youth at risk of deportation. The administration has also terminated Temporary Protected Status—a humanitarian form of immigration status for those who cannot safely return to their home country due to extraordinary circumstances, like armed conflict and environmental disaster—for 98 percent of all holders. Congress must act immediately to protect DREAMers and TPS holders from deportation and provide a permanent, legislative fix that provides a pathway to citizenship. 
Gilbert and Eleanor Kraus Initiative Immigrant and Refugee Justice Action Center
Eighty years ago, Gilbert and Eleanor Kraus rescued 50 Jewish children from the Nazis. A new initiative, the Gilbert and Eleanor Kraus Initiative Immigrant and Refugee Justice Action Center, seeks to galvanize action around the current crisis of immigrants and refugees held in detention and at risk of deportation. Judaism teaches us that everyone is entitled to dignity and honor. In the face of harsh and punitive federal immigration policy, the Reform Movement is mobilizing to advocate for just and compassionate policies toward undocumented immigrants. We will not stop until families are reunited, asylum seekers are no longer treated as criminals, and our immigration system is reformed.
The Kraus initiative: The Gilbert and Eleanor Kraus Initiative for Immigrant and Refugee Justice makes our work on ending child detention, deportation defense, and helping protect DACA and DREAMers possible. Learn more about the Kraus Initiative
Deportation Defense: Participating meaningfully in public campaigns to protect individuals from deportation will preserve family unity and provide undocumented immigrants with the support and protection they need to remain safe within the United States. Learn more about our deportation defense strategy.
Hebrew Immigrant Aid Society (HIAS)
The Hebrew Immigrant Aid Society (HIAS) was ​established in 1881 to provide rescue and refuge for persecuted and oppressed Jews around the world. HIAS is the international migration agency of the American Jewish community. In recent years, they have directed their efforts to advocate for refugees and immigrants of all backgrounds, guided by Jewish values to help the strangers among us.
Image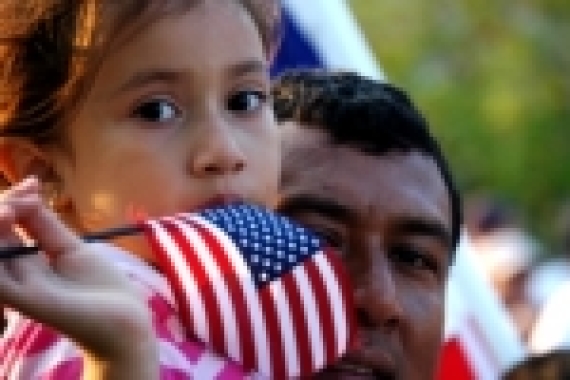 North American Immigrant Justice Campaign
This campaign seeks to promote permanent protection, dignity and respect for all 11 million undocumented immigrants living in the USA.
Image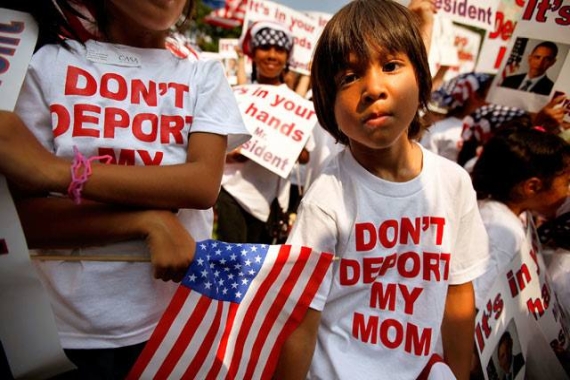 What's New
Image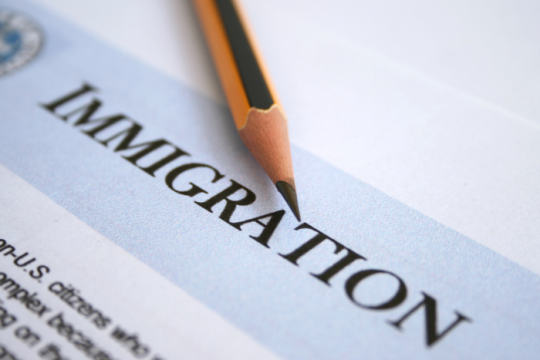 In late May, RAC-IL helped secure a landmark immigrant justice victory in Illinois as the
Image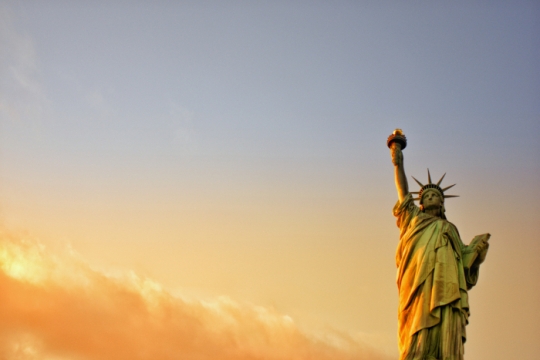 It is difficult to imagine anyone not moved by the scenes of children seeking asylum
Image
Like so many across the United States, we are committed to ensuring a compassionate and
Related Press Releases
Image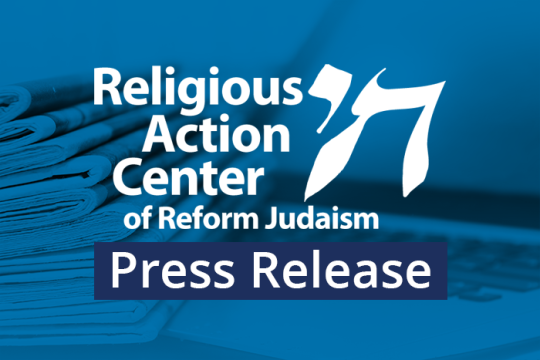 "The Biden administration's reneging on a promise to raise the refugee admissions goal for 2021 is a destructive abandonment of commitments made as well as American values."
Image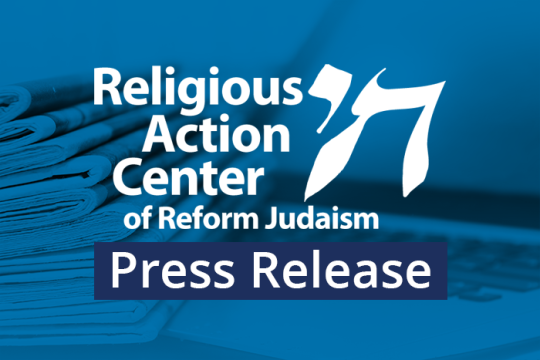 "The Biden administration's prioritization of immigration reform is an urgently needed redress for the damage done to human lives and America's moral standing by years of harsh enforcement-only immigration policies."
Image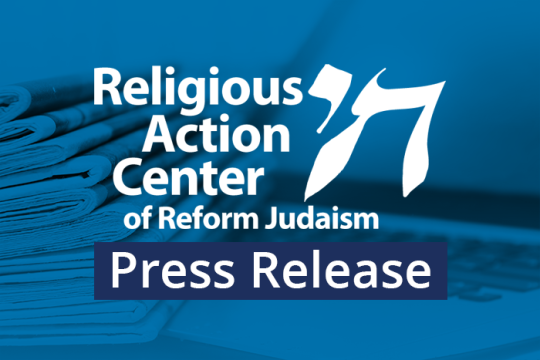 "Once again, the Trump Administration has proposed a record low refugee cap for the coming year, abdicating the United States' moral and humanitarian responsibilities to welcome and protect refugees during the worst refugee crisis in global history."
RAC Email Sign Up
Learn more about the RAC's key issues and get involved by signing up for the legislative updates newsletter.
Thank you for subscribing to emails from the RAC! Please check your inbox for our emails and to manage your subscriptions.
Reform Judaism's Resolutions on Immigration Justice
Learn more about the position of the Reform Movement on these key issues, and read the formal resolutions by URJ and CCAR.
Image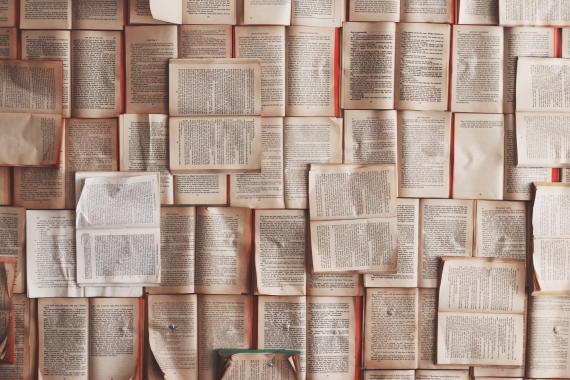 Thank you to the Generous Supporters Making this Work Possible
The Gilbert and Eleanor Kraus Initiative for Immigrant and Refugee Justice is made possible through generous funding from the Kraus Family Foundation.
Contact our Legislative Assistants
For more information on this issue, contact Eisendrath Legislative Assistant Danny Cooper at (202) 387-2800.    
What our Partners are Doing