Image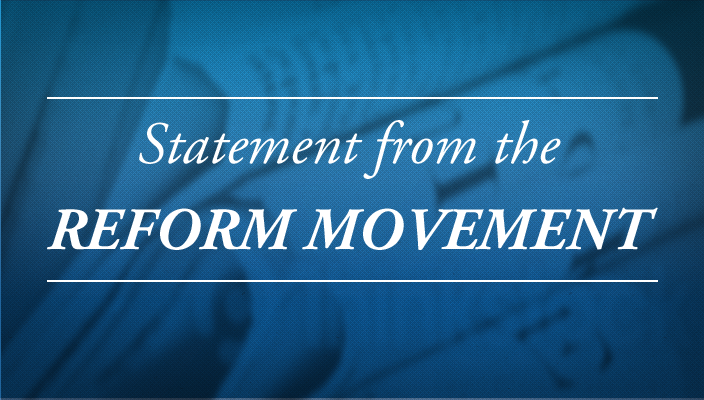 Below is the cover note of a letter to the 118th Congress outlining the Reform Jewish Movement's policy priorities and urging all Members of Congress to join us in pursuit of a more just and equitable world. View the full letter here. 
Dear Member of the 118th Congress,
On behalf of the Union for Reform Judaism, whose nearly 850 congregations encompass more than 1.8 million Reform Jews across North America, and the Central Conference of American Rabbis, which represents over 2,000 Reform rabbis, I write to congratulate you on your swearing in as a member of the 118th Congress and to (re)introduce you to the Reform Jewish Movement and our policy priorities.
For more six decades, the Religious Action Center of Reform Judaism (the RAC) has been the hub of Jewish social justice work, representing the values of the largest and most diverse Jewish denomination in North America. The RAC is a 501(c)3 nonprofit organization, and as such, our work is nonpartisan. We are proud of our work with administrations, Congresses, and elected officials of both parties, knowing that our success as a nation is inextricably linked to our ability to work together for the common good. Among the landmark laws that we have played a key role in shaping are the Civil Rights Act of 1964, the Voting Rights Act of 1965, the Violence Against Women Act, the Religious Land Use and Institutionalized Persons Act, the Trafficking Victims Protection Act, the Americans with Disabilities Act, and the Affordable Care Act.
Our vision is of a world overflowing with wholeness, justice, compassion, joy, and equity. To realize this vision, we are dedicated to working across lines of difference to organize and advocate for social change that alienates systemic injustices, especially those that primarily impact marginalized communities. The words of the prophet Micah inspire us to "do justice, love mercy, and walk humbly with your God" (Micah 6:8).
Our community is organized and engaged on issues at the local, state, and federal levels. There are Reform Jewish congregations in all 50 states as well as the District of Columbia, Puerto Rico, and Virgin Islands. In a typical year, we bring thousands of Reform Jews, including more than 2,000 young people, to Washington DC to advocate for social justice on a range of key issues.
In 2022, we organized Every Voice, Every Vote: The Reform Movement's Civic Engagement Campaign, a nonpartisan effort to protect, expand, and strengthen democracy. This campaign was guided by our belief that democracy is strongest when the electorate reflects the population - and it suffers when citizens are shut out from the democratic process. Focused on getting-out-the-vote among People of Color, young voters, and voters within our own Jewish community, our campaign reached more than 730,000 voters in the primary, general, and runoff elections. We also contributed to key state ballot measure victories to protect abortion in Michigan, Kentucky, and Kansas; invest in clean air, water, and jobs in New York; pave the way for early voting in Connecticut; and secure access to drivers' licenses for all residents regardless of immigration status in Massachusetts.
Below you will find an outline of our legislative and policy priorities for the 118th Congress. We know there is a tremendous amount of work ahead as you confront the many challenges facing our world, and we hope to serve as a resource for you and your staff as we work together on issues of mutual concern.
We offer our blessings as you begin this new Congress and new year. Together, we can ensure that "justice rolls down like water, and righteousness like a mighty stream" (Amos 5:24).
Sincerely,
Rabbi Jonah Dov Pesner
Director, Religious Action Center of Reform Judaism
Senior Vice President, Union for Reform Judaism
Related Posts
Image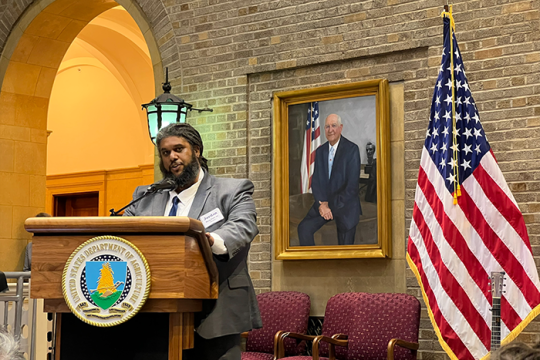 The following blog post is adapted from the invocation given by Rabbi Jonah Pesner and remarks given by Jordan Berg-Powers at the U.S. Department of Agriculture's (USDA) Jewish American Heritage Month event celebrating Jewish contributions to agriculture and the fight against hunger in America.
Image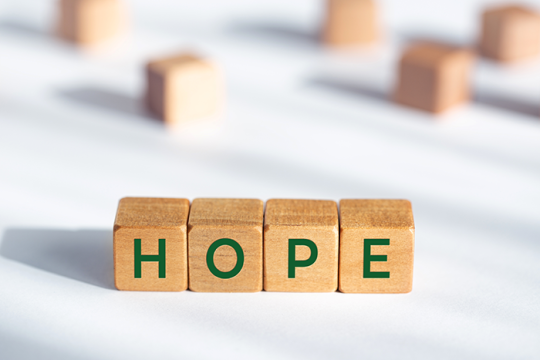 Thursday night's passage of a bi-partisan gun bill filled me with hope, even as the Supreme Court ruled against New York, which forces some states to actually loosen their gun regulations.
Image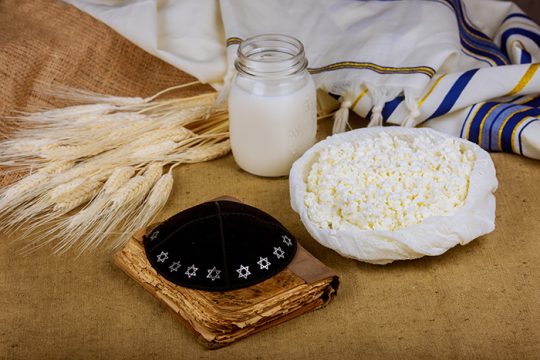 In honor of Shavuot and the Giving of the Torah, I have been spending some time reflecting on some of my favorite teachings from Jewish sacred literature, both those that resonate with me, and those that feel most important or most timely.