Image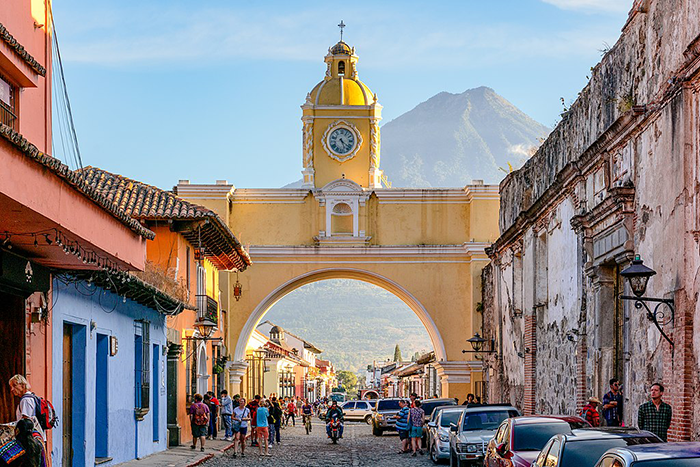 Hispanic Heritage Month is particularly important for me this year; I feel more connected to my Hispanic/Latino identity than I have in the past. Why?
Not because I am finally able to respond fluently in Spanish when people ask me questions in a language I am "supposed to know" (trust me, I am trying to learn). Not because I discovered more about my biological family in Guatemala who helped me come to this country and join a family that I am forever grateful for. And not because I feel the need to "prove" my heritage to anybody. Not for any other reason than my own recent exploration of what it means to be a Jewish Hispanic Latino American in the 21st century.
Originally named National Hispanic Heritage Week in 1968, the U.S. dedicates a time to celebrate the contributions of the Hispanic population by citing specific events and figures and highlighting a community that is often overlooked by non-Hispanic, white America. Lyndon B. Johnson signed National Hispanic Heritage Week into law and, 20 years later, President Ronald Reagan signed Hispanic Heritage Month into law. Former Michigan representative Dale Kildee accurately identified the pivotal role the Hispanic population has played in this country and acknowledged the importance of "commemorating the growth of our Nation's culture, vastly broadened and enriched by its Hispanic citizens." According to the 2020 U.S. Census Bureau, there are about 62.1 million people with Hispanic heritage in the U.S., a number that continues to grow and furthers the country's advancement.
Hispanic Heritage Month begins on September 15 and lasts until October 15. The starting date was chosen to recognize a number of holidays and the independence of many Latin American countries from Spain, including Costa Rica, El Salvador, Honduras, Nicaragua, and Guatemala - my home country. The following day is the anniversary of Mexico's independence, the 18th celebrates Chile's independence, and the 21st marks Belize's independence from Great Britain. The month also includes Virgin Islands-Puerto Rico Friendship Day on October 10th and Indigenous People's Day on October 12th, a date which recognizes a number of different holidays throughout Latin America such as Día de la Hispanidad and Día de la Raza.
Like many Latin American countries, the United States has a long history with Guatemala, first recognizing the country's independence in 1844. Immigration from Guatemala to the States has increased as Guatemala continues to struggle with concerns of safety and independence. As of 2017, there are 1.4 million Guatemalan people in the U.S., comprising about 2% of the Hispanic population.
Guatemalan people represent a blend of Spanish and Mayan cultures as a result of Spanish colonization. This further complicates my identity, as many Guatemalans are descendants of indigenous people. Our cuisine largely includes corn, chilies, beans, and meat. Our national instrument is a marimba, which I was unaware of when I took the elective marimba class at the Jewish Day School of Metropolitan Seattle (JDS) when I was in middle school.
Guatemalans are also known for our traditional Mayan textiles and outfits, which are vibrant and colorful. As in Judaism, there are specific handmade fabrics that are worn during important celebrations and religious holidays: the Nim Po't or "big blouse" that women wear at weddings, or the huipil, a garment which communicates information about a weaver's birthplace, religion, and personality through their design and technique - a code that can be read by fellow weavers with a mere glance. My parents ordered me a tallit and a matching kippah for my bar mitzvah that were made by indigenous artists in Guatemala, and I wear them proudly to this day.
Guatemalan and Jewish cultures both value family, and place great importance on time spent around loved ones. It is not uncommon for people who live in rural areas of Guatemala to drop by unannounced. With the size of the country and its cities, it is easy to do so. A practice often found amongst families in parts of Asia, the Middle East, Africa, Tribal lands, and Hispanic and Latinx/e communities, is that of extended family members sharing one home. I hope to visit Guatemala in the near future, including the small city of Mixco where I was born. Until then, I hope to learn more about my heritage, and perhaps this Hispanic Heritage Month is the perfect time to do so.
"The National Council of Hispanic Employment Program Managers (NCHEPM), announced the 2023 Hispanic Heritage Month observance theme: 'Todos Somos, Somos Uno – We Are All, We Are One.' Both the theme and poster reinforce the need to ensure diverse voices and perspectives are welcomed in decision-making processes, thereby helping to build stronger communities and a stronger Nation."
As a Jewish Hispanic Latino American, I hope to see more of us with intersectional identities highlighted within the Reform Movement and Jewish community as a whole. For now, I'll do my best to participate in the "call on citizens of this nation from all walks of life to look around and welcome new voices to the table."
Related Posts
Image
This Hispanic Heritage Month, I am reflecting on these ways in which the intersectionality of my identity have pushed me forward, a microcosm of the purpose of this month's designation. Also known as Latino Heritage Month, this annual celebration recognizes and honors the contributions, culture, and history of Hispanic and Latine Americans.
Image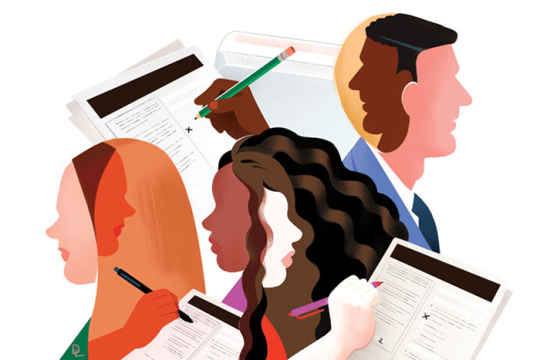 How will you celebrate Hispanic Heritage after the month ends on October 15th?
Image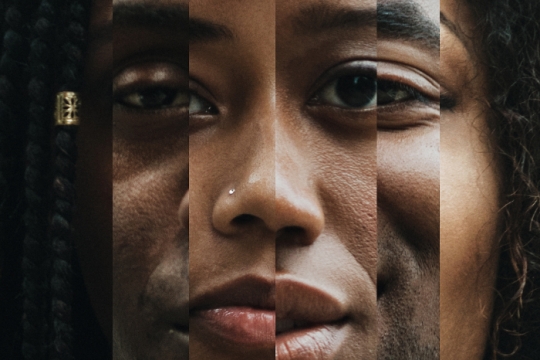 This is not yet the America most of us dream of, but it is an unavoidable part of our DNA. American equality and exceptionalism are checks that are still in the mail. If we truly love what this country is capable of, we must continue to speak the hard truth to power.