Description
Hunger is an endemic problem that plagues all aspects of our society. Despite being one of the wealthiest nations in the world, 1 in 9 Americans (more 40 million individuals)—including over 11 million children—live in households that are food insecure. Canada faces a similar hunger epidemic; recent data indicates that 1 in 8 households (4 million) experience food insecurity.
The Torah and Jewish tradition are explicit in commanding us to feed the hungry.
"And when you reap the harvest of your land, you shall not reap all the way to the edges of your field or gather the gleanings of your harvest; you shall leave them for the poor and the stranger. (Leviticus 23:22)"
Key Programs To Alleviate Hunger
SNAP
The Supplemental Nutrition Assistance Program (SNAP), formerly the Food Stamp Program, works to alleviate hunger and malnutrition by providing low-income families and individuals with the resources to obtain an adequate, nutritious diet. SNAP is one of our most powerful anti-poverty tools. The U.S. Census Bureau Supplemental Poverty Measure shows that in 2018, SNAP lifted 3.2 million people out of poverty.
National School Lunches Program
​​​​​​A staggering 6 million American children were food insecure in 2018. The main childhood nutrition programs are the National School Lunch Program, the School Breakfast Program, Summer Food Service Program and the Special Supplemental Nutrition Program for Women, Infants, and Children (WIC), all of which are funded through the Child Nutrition Act, which is reauthorized every five years.
What's New
Image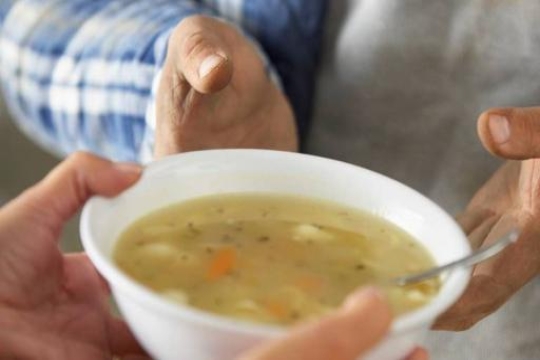 "Is such the fast I desire, A day for men to starve their bodies?
Related Press Releases
"On Monday, May 7, Rabbi Jonah Dov Pesner represented the Reform Jewish Movement at the Faith in Public Life press conference to urge Congress to reject proposed cuts to the Supplemental Nutrition Assistance Program (SNAP) in the Farm Bill..."
"The House version of the farm bill released yesterday undermines the Supplemental Nutrition Assistance Program (SNAP), one of the nation's most effective anti-poverty programs."