Description
Judaism teaches that helping fellow human beings in need, tzedakah, is not simply a matter of charity, but of responsibility, righteousness, and justice. The Reform Movement has always acted upon fundamental Jewish ideals by advocating for children, the poor, the disenfranchised, the elderly, the sick, those with disabilities, and the "stranger among us."
Why Should Jews Care About Economic Justice?
​​​​​​Deuteronomy 15:7-10 teaches of our societal commitment to helping those in need: "If there is a needy person among you...do not harden your heart and shut your hand against your needy kin. Rather, you must open your hand and lend whatever is sufficient to meet the need." Whether someone is experiencing hunger or homelessness, is in need of clothing or medical care, we do not help them because they have met a certain standard of worthiness in our eyes. We help them because no one deserves to be hungry or homeless.
The cost of living in the United States has long eclipsed the minimum wage. At $7.25 per hour, an employee who is working 40 hours per week, 52 weeks a year, earns only $15,080. An increase to the minimum wage is imperative if we expect people to be able to support themselves with a full-time job. It's time that our federal minimum wage becomes a living wage. Urge your member of Congress to support the Raise the Wage Act.
No person should have to choose between caring for themselves or a family member and keeping their job and income. Yet each year, millions of workers are forced to make that difficult choice. The United States is the only advanced economy that does not offer any paid family leave to its workers. Paid family and medical leave provide employees the necessary time to recover after illness or surgery, to take care of an ill family member, or to care for a new child. Urge Congress to pass the FAMILY Act to provide paid family and medical leave for all workers in America.
RAC Email Sign Up
Learn more about the RAC's key issues and get involved by signing up for the legislative updates newsletter.
Thank you for subscribing to emails from the RAC! Please check your inbox for our emails and to manage your subscriptions.
Reform Judaism's Positions & Resolutions on Economic Justice
Learn more about the position of the Reform Movement on these key issues, and read the formal resolutions by URJ and CCAR.
Image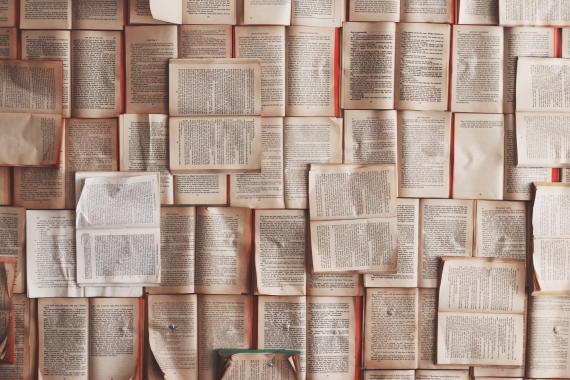 What's New
Image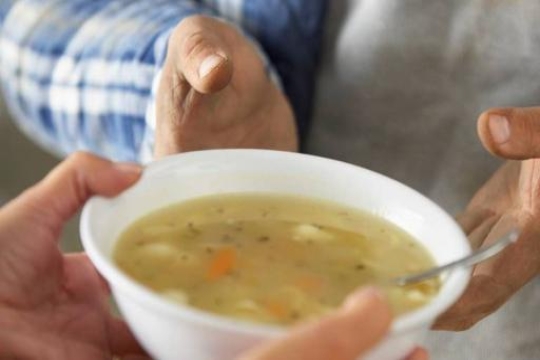 "Is such the fast I desire, A day for men to starve their bodies?
Image
One Saturday morning, a group of social justice-oriented college interns woke up early with a
Image
This post is adapted from remarks offered by Rabbi Lucy Dinner at the Poor People's
Related Press Releases
Image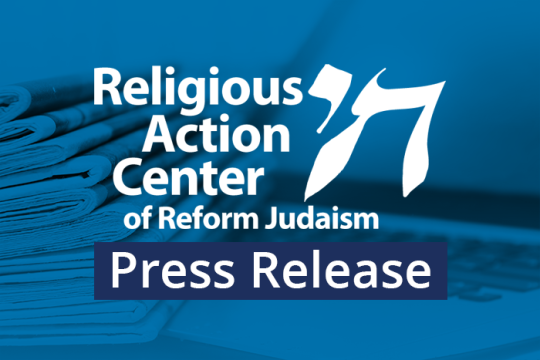 "Today, the Supreme Court ruled against America's workers. By preventing unions from collecting fees from all of the people they represent, the Court has helped undermine unions' ability to fight for fair treatment of workers."
Image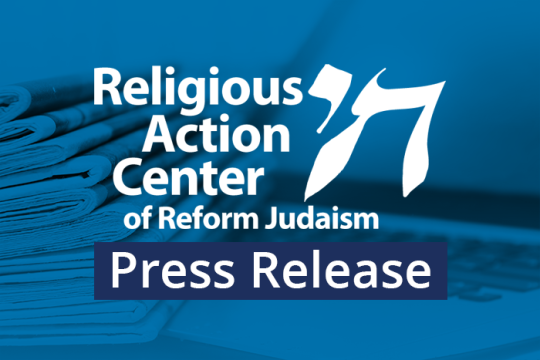 "On Monday, June 18, Rabbi Rick Jacobs, President of the Union for Reform Judaism, will offer remarks at the Poor People's Campaign: A National Call for Moral Revival rally in Washington, D.C. for the final Monday of action, as part of the 40 days of nonviolent, moral direct action that have served as a launch for the nationwide campaign."
Image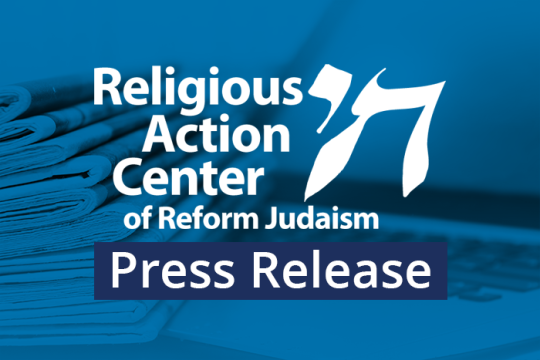 "On Monday, June 18, Rabbi Rick Jacobs, President of the Union for Reform Judaism, will join other leaders of the Reform Jewish Movement to engage in nonviolent direct action with interfaith clergy and activists as partners in the Poor People's Campaign: A National Call for Moral Revival."
What our Partners are Doing