Whether your community has been working thoughtfully on issues of racial justice and inclusion for a long time, or if you are just starting out, this cohort will support you in the work of becoming more diverse, aware, and impactful in your activism. 
The Brit Olam work encompasses multiple ways to join a network of congregations working together toward a common goal.
Your congregation or community may choose to join a RAC state project, an issue-based cohort, or both.
In this way, each individual action can amplify and increase the impact of all others. We are doing things together.
Jewish Values
In the Torah, Jews are taught to accept others, without prejudice or bias. The Torah states "You shall not hate your kinsfolk in your heart. Reprove your kinsman, but incur no guilt because of him. You shall not take vengeance or bear a grudge against your countrymen. Love your fellow as yourself: I am the Eternal" (Leviticus 19: 17-18). For more on racial justice and Jewish values, check out:
Reflect, Relate, Reform - a framework designed for synagogues and communities to spur learning and conversation about racial diversity, about the deep racial disparities that afflict our society, about how we as Reform Jews can join the struggle for racial justice.
Reform Movement Resolutions - The Reform Movement and the RAC work together across lines of difference to fight the structural racism that is embedded in our society and to advance justice for all people, regardless of race or ethnicity.
Federal Legislative Action Opportunities
Ensuring opportunity for returning citizens – Urge Congress to pass the Fair Chance Act which would even the playing field in the job market for formerly incarcerated people.
Restoring Voting Rights – Urge Congress to pass the Voting Rights Advancement Act (VRAA) which would restore protections against restrictive and discriminatory voting laws.
Resources and Educational Opportunities
Dismantling Systemic Racism
Becoming Antiracist Congregations
What's New
Image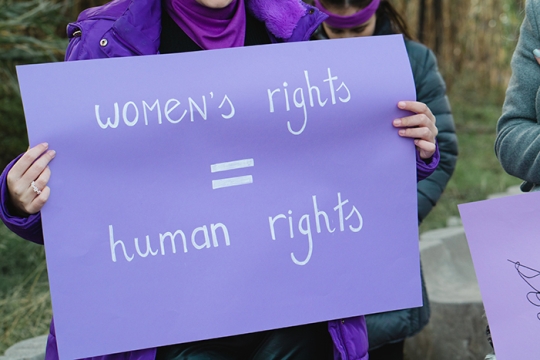 March is Women's History Month, a celebration that recognizes and celebrates the contributions of women throughout the nation's history.
Image
I spent the first year of the pandemic in South Korea, but even before the pandemic, I wore masks because of the bad air days. South Korea's rapid transition from a war-torn nation to an industrial superpower with a GDP equivalent to the State of New York exacted a terrible cost on Korean air quality.
Image
Any day now, Judge Matthew Kacsmaryk will issue a ruling in Alliance for Hippocratic Medicine et al v. U.S. Food and Drug Administration et al, a case that asks the United States District Court for the Northern District of Texas to order the Food and Drug Administration to rescind its 20-year-old approval of mifepristone (one of two medications commonly used in medication abortion)--a major decision that could pull the drug off the market nationwide.