Image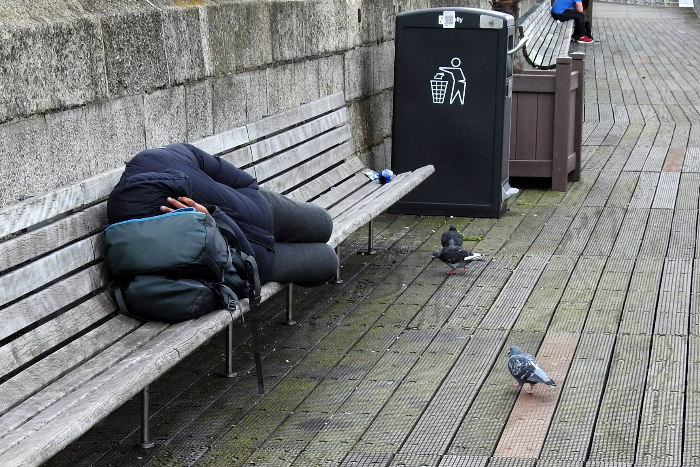 Sunday, November 15 marks the beginning of Hunger and Homelessness Awareness Week, an annual campaign to call attention to poverty in the United States. Across the country, more than 700 schools and organizations will host volunteer events, organize educational programs, and advocate for policy reform.
This year, against the backdrop of the COVID-19 pandemic and the recession, the crises of hunger and homelessness in the United States are more urgent than ever. As Reform Jews, it is our imperative to understand the scale of these injustices and demand much-needed relief for those most vulnerable.
Prior to the pandemic, poverty had declined consistently in each of the past five years. In 2019, the official poverty rate was 10.5 percent, continuing a steady downward trend from 14.8 percent in 2014. (The formula for calculating the poverty line has not been updated since the 1960s, so these official statistics underestimate the number of Americans living in poverty.) In the absence of federal action, the pandemic would have instantly wiped out those gains—the poverty rate likely would have soared to 16.3 percent in April 2020.
Fortunately, Congress came together in March to pass a series of COVID-19 relief packages that sent direct stimulus checks to qualifying individuals, expanded unemployment insurance, bolstered nutrition assistance, provided aid to small businesses and nonprofit organizations, and assisted state, local, and tribal governments, among other provisions. These early measures were remarkably successful: the Coronavirus Aid, Relief, and Economic Security (CARES) Act (H.R. 748) kept an estimated 12 to 16 million people out of poverty.
The swift measures that Congress took in March, however, did not preclude widespread economic hardship—they merely delayed it. An estimated eight million Americans slipped into poverty between May and October, as federal aid from the CARES Act started to run dry. In mid-October, 11 percent of households faced food insecurity and 16 percent were not caught up on rent. These figures—already alarming in their own right—obscure the disproportionate impact on People of Color, especially Black Americans. Among Black households, 19 percent were experiencing food insecurity in mid-October, and a staggering 26 percent were not caught up on rent.
Even prior to the pandemic, Black Americans experienced homelessness and eviction at far higher rates; one in five Black women faces eviction during her lifetime, as compared to 1 in 15 white women. These disparities reflect the legacy of racist housing policies, ongoing housing discrimination, and other obstacles to Black wealth-building. Systemic racism in housing, employment, environmental hazards, and healthcare contribute to the outsize toll of COVID-19 on communities of color, as infections and fatalities among Black, Latinx, and Native American populations far exceed their shares of the population.
There is no immediate end in sight to the pandemic, but deeper economic crisis is on the horizon. Of the emergency relief measures still in place, many are set to expire at the end of 2020. Pandemic Unemployment Assistance (PUA), which makes contractors and other non-traditional workers eligible for federal benefits, and the Pandemic Emergency Unemployment Compensation Program (PEUC), which adds 13 weeks of eligibility for unemployment insurance, will terminate on December 31. The Centers for Disease Control and Prevention's temporary eviction moratorium will also expire at the end of the year, putting tens of millions of Americans at risk of eviction and homelessness. At least 179 million Americans are already at risk of utility shutoffs—a number that will increase when some states' shutoff moratoria expire at year's end. Stable access to food, shelter, power, and running water are critical to individual wellbeing and to public health. Without federal intervention, soaring rates of economic hardship will coincide with an unprecedented number of infections, which will intensify the devastating impact of the pandemic.
This bleak scenario is not inevitable. The CARES Act kept millions of people out of poverty in the spring, and as winter approaches, a new relief package could have the same effect. The Torah commentator Rashi instructs us to intervene early whenever someone is struggling with poverty: "Do not let them slip down until they fall completely, for then it will be difficult to raise them; rather strengthen them as they begin to fall."
In March, Congress acted with urgency and came together to pass comprehensive relief legislation. Reflecting the wisdom of Rashi, these proactive steps kept many people out of poverty in the early days of the pandemic.
Eight months later, COVID-19 still threatens the lives and livelihoods of the American people. The federal government must again mobilize to enact emergency measures that tackle the pandemic, the recession, and the racial injustices inherent in both. After months of fruitless negotiations, Congress and the White House must recommit themselves to passage of COVID-19 relief legislation that rises to the scale of our current crises. Hunger and Homelessness Awareness Week should serve as a powerful reminder that the American people cannot wait any longer.
Urge your elected officials to pass COVID-19 relief legislation that addresses food insecurity, housing insecurity, and other critical priorities for public health and economic justice.
Related Posts
Image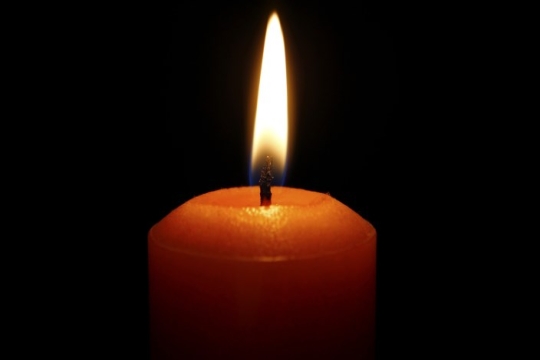 This week, the United States surpasses one million deaths from COVID-19. It is difficult to comprehend the enormity of losing one million souls over just two years, yet we must pause to mourn the dead and comfort the millions of families forever changed by this devastating pandemic.
Image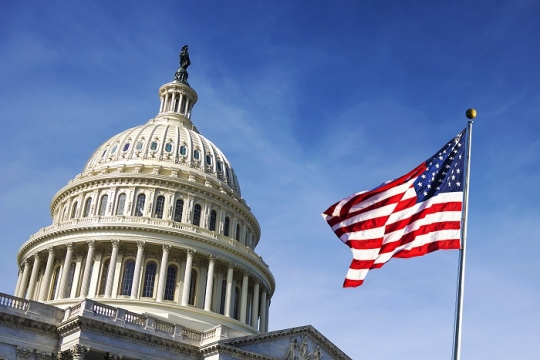 January marked the end of President Biden's first year in office and the halfway point for the 117th Congress. As we look ahead in this new year, we hope President Biden and Congress will work together to focus on the following priorities in 2022.
Image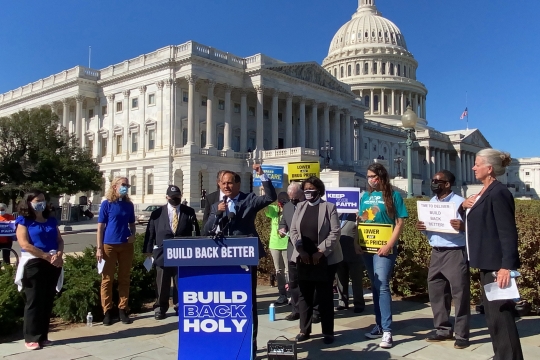 After 12 hours of storytelling and prayer at the Washington Interfaith Staff Community's Build Back Better Prayer Vigil outside the U.S. Capitol on October 20, it was clear: bold investments in our economic recovery are crucial to the livelihood of workers, children, and families in the US. To rebuild the American economy and address the structural inequities that long preceded the pandemic, Congress must pass a robust Build Back Better Act.