Image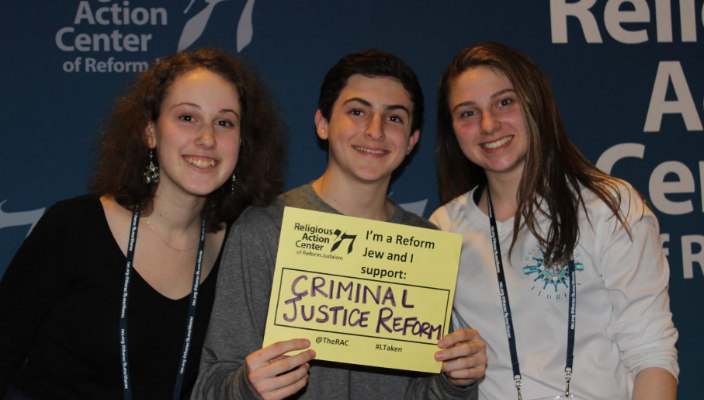 These remarks have been lightly adapted from those presented at the lobby prep session of the 2019 Consultation on Conscience on Monday, May 20, 2019.
Deuteronomy commands, "Tzedek, tzedek tirdof, justice, justice you shall pursue." As Jews, we are told to seek justice, but also to ensure that the means we use to reach justice are just in themselves. A criminal justice system that punishes excessively and discriminatorily violates this instruction. Regrettably, the United States criminal justice system does both. 
What is this issue about?
Over the past three decades, tough-on-crime legislation at the federal, state, and local levels has created a system of over-criminalization and mass incarceration. With nearly 2.3 million people currently in the nation's prisons and jails, the United States is home to the largest imprisoned population in the world.
This system is both a product and a perpetrator of racial and economic inequality in America and is in urgent need of reform.
For many formerly incarcerated people, these inequalities are compounded by barriers to reentry into society. Such barriers often include a lack of access to education, voting rights, public benefits, public housing and student loans, and – perhaps most detrimental to successful reentry – extremely limited job prospects. Returning citizens frequently face discrimination from employers who are afraid to hire them.
Each year, nearly 10 million people are released from American prisons and jails. For individuals trying to rebuild their lives, the stigma of a criminal record can make the task of finding stable employment incredibly challenging. Studies show that a criminal record reduces the likelihood of a callback or job offer by nearly 50 percent for men in general, and 60 percent for African-American men. This lack of economic opportunity has been shown to contribute to widespread recidivism, as employment is the single most significant factor in decreasing the chance that a person will reoffend.
What can we do about this issue?
In order to preserve the likelihood that a qualified returning citizen might receive a job offer irrespective of criminal history, many have advocated to "ban the box." This refers to the removal of "boxes" on job applications that force returning citizens to expose their criminal histories to hiring teams before being considered for a position. Currently, more than 70 million people in the U.S. have arrests or convictions that will show up on a routine background check, marking their applications as unfavorable. "Ban the box" or "fair chance" laws require employers to remove inquiries into arrest or conviction background from job applications until the hiring agency has made a conditional offer of employment to the applicant.
Ezekiel imparts, "I have no pleasure in the death of the wicked, but that the wicked turn away from his life and live." In the Jewish tradition, the sanctity of all human life is of primary value. We deplore the state of mass incarceration in America and the collateral consequences that accompany it. Those who have made amends with society are deserving of a second chance at a meaningful and productive life. Our policies should allow them to successfully reintegrate into their communities in order to fulfill that chance.
What are we asking Congress to do?
In the 116th Congress, the bipartisan Fair Chance Act was introduced by Senators Cory Booker of New Jersey and Ron Johnson of Wisconsin, and Maryland Representative Elijah Cummings and Georgia Representative Doug Collins. These bills would give formerly incarcerated individuals a fairer chance at finding a job by prohibiting the federal government and federal contractors from requesting information on the criminal history of applicants until they reach the conditional offer stage.
While many states and private employers have already embraced fair chance hiring initiatives, this legislation would set a robust precedent for relieving workplace reentry barriers while providing millions of Americans with equal access to federal employment opportunities.
The bills include exceptions for positions related to law enforcement and national security that would require access to classified information as well as positions for which access to criminal history information before the conditional offer stage is required by law. Finally, the bills would require the Bureau of Justice Statistics, in coordination with the Census Bureau, to issue a report on the employment statistics of formerly incarcerated individuals.
Both bills have recently passed out of committee and await floor votes. We are seeking more bipartisan cosponsors to demonstrate widespread support for the bills. Will you urge your Representative and Senators to cosponsor the Fair Chance Act? If your members of Congress have already cosponsored the bill, thank them for their support and urge them to call on Congressional leadership to bring this bill to the floor for a vote.
With your advocacy, we can work to even the playing field in the job market for returning citizens.
Can't be at the 2019 Consultation on Conscience to lobby in person on Capitol Hill? Take action and write to your members of Congress using our quick and easy action alert.
Related Posts
Image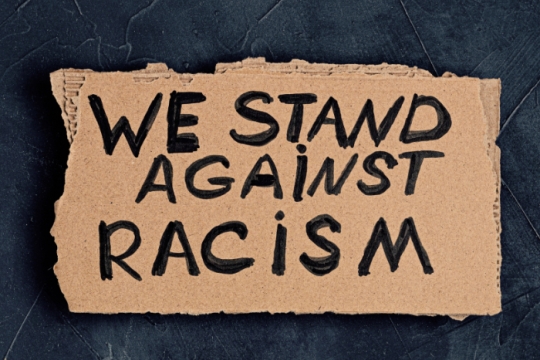 This campaign aims to help dismantle systemic racism by educating, inspiring, and empowering individuals and communities to look inwardly to make communal change and outwardly to win legislative change.
Image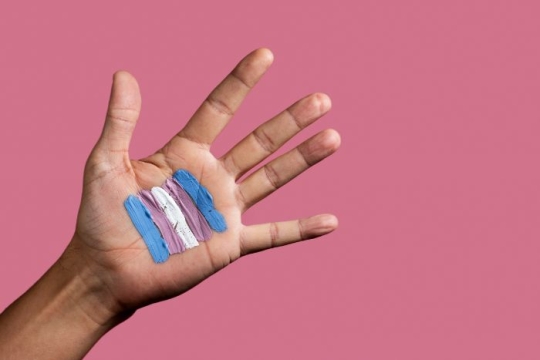 Earlier this month, the Senate Judiciary Committee held the first-ever Senate hearing on the Equality Act, a landmark bill that would add nondiscrimination protections for sexual orientation and gender identity to federal civil rights law.
Image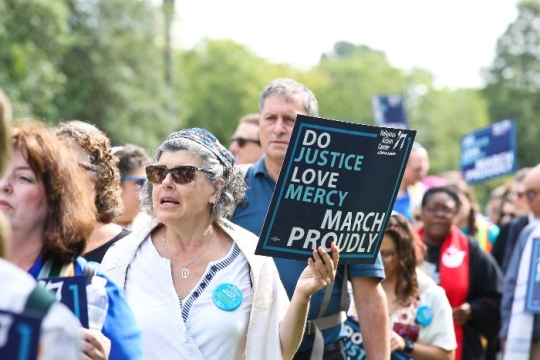 This legislative session, members of the Florida legislature are working to pass legislation that will chill free speech and assembly by threatening to criminalize peaceful public protest. The bill would intimidate and punish peaceful protesters.