Image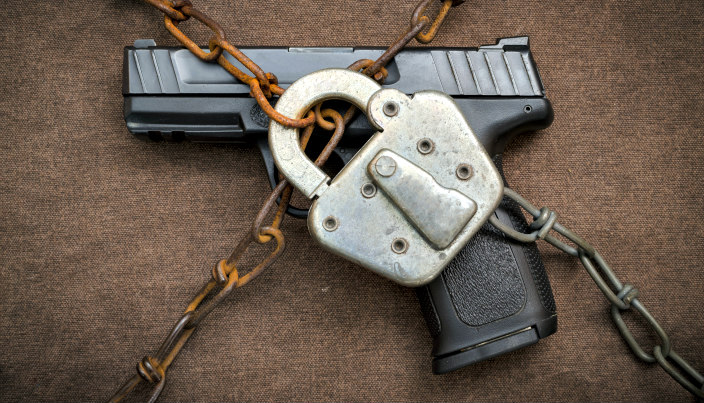 In the aftermath of a mass shooting, we see headline after headline proclaiming the tragedy. Names and photos flood our national consciousness. We hear painful, passionate testimony from victims' families on why we need change. But little seems to change: we live in a country that has become numb to the impacts of gun violence. The victims have become statistics: one hundred and six nameless, faceless people killed by gun violence each day. It has become too many names to remember: the stories and locations all blend together so it becomes difficult to remember and feel. Tragedy strikes every day, but the action takes years and only seems to happen when a highly-covered mass shooting occurs. It took almost thirty years for meaningful federal-level gun violence prevention legislation to be passed, with Congress passing the Bipartisan Safer Communities Act in June 2022, but this isn't enough, and it won't be enough until we can say "Not one more."
Gun Violence Prevention Shabbat is December 9-10 this year, and in the Torah portion, Parshat Vayishlach, Jacob wrestles with an angel to receive protection from a battle he foresees coming with his brother. Jacob, fortunately, evades that battle with his brother: Esau rejoices and embraces Jacob as soon as he sees him. Though Jacob and Esau had long been divided, they quickly come together and are willing to sacrifice in order to protect each other. In the fight against gun violence, we can emulate Jacob and Esau and compromise to protect not just our loved ones, but all who have been impacted by gun violence, or who may one day be impacted by gun violence. Although this may never be perfect, we can find common ground and come together, as was done for the Bipartisan Safer Communities Act, engaging people on both sides of the aisle. This epidemic of gun violence will not end unless we all are willing to sacrifice before it's too late. We must remember that we are fighting for ourselves, our loved ones, and our friends.
On Wednesday, February 15, 2018, my parents told me that my cousin Alyssa Alhadeff had been killed on Valentine's Day during the shooting at Marjory Stoneman Douglass High School. The murderer took the lives of seventeen innocent students and staff members (Alyssa Alhadeff, Scott Beigel, Martin Duque, Nicholas Dworet, Aaron Feis, Jaime Guttenberg, Chris Hixon, Luke Hoyer, Cara Loughran, Gina Montalto, Joaquin Oliver, Alaina Petty, Meadow Pollack, Helena Ramsay, Alex Schachter, Carmen Schentrup, and Peter Wang). I remember each excruciating detail: the information being given to me, where I was, what I was wearing, and the positions that my parents were sitting in. I knew from the second I looked at my dad's face that something was wrong. I remember not knowing how to respond.
The longer we delay comprehensive, common-sense gun violence prevention legislation, the more people will be affected and traumatized by losing their loved ones, reliving the awful memory every time there is another mass shooting. It is not enough for only those with personal stories of gun violence to fight for change, it is important that everyone gets involved - before they themselves know what it feels like to find out a loved one has been killed by gun violence. At fourteen years old, I knew that I had to do something to make a difference so that no one else would know the pain that I felt when I was told my cousin was killed.
Since 2018, I have been given the opportunity to speak in front of thousands of people, lobby at both the state and federal levels, write articles, and be interviewed by various news stations. Over the summer, I witnessed New York State Governor Kathy Hochul sign Alyssa's Law, a bill I worked on with my state senator and assemblyman to draft, pass through a committee, secure a vote, and send to the governor's desk. Alyssa's Law puts silent panic alarms in public elementary and secondary schools so that law enforcement can respond faster in the case of a non-evacuation emergency such as an active shooter. Working on this law helped me honor Alyssa's life and legacy with action by protecting school communities from mass shootings.
However, each time I regret not getting involved sooner. The stories that I tell of Alyssa should be everyday memories: talking on the phone, texting each other photos of snowy days, and reminiscing about memories of the beach. I will always cherish the memories that Alyssa and I had for the rest of my life, and I will fight to make a change so that no one else has only memories of a cousin rather than their cousin herself.
Each week, someone is reciting Kaddish for their mother, father, daughter, son, sister, brother, cousin, aunt, or uncle, remembering their name, legacy, and stories. It's time this changes: instead of remembrance candles, these people should be lighting Shabbat candles with loved ones and creating new memories. It's not enough for only the friends and family of shooting victims to stand up and make a change, we all need to do something to make a change, starting with remembering the victims, their names, and their stories.
In remembrance of the tenth anniversary of the shooting at Sandy Hook Elementary School in Newtown, Connecticut on December 14, 2012, Newtown Action Alliance is hosting the annual National Vigil for All Victims of Gun Violence, on December 7, 2022, at St. Mark's Cathedral in Washington, D.C. In between the vigil and the anniversary, Reform Jewish congregations and communities around the country will commemorate Gun Violence Prevention Shabbat on December 9-10, 2022, and honor all victims of gun violence. It's important for us to remember the victims of gun violence, and take action on behalf of those who can't. For ways to get involved with Gun Violence Prevention Shabbat, check out our resources below:
Check out the RAC's GVP Shabbat Guide and the GVP Shabbat Text Study.
Whether you're planning a GVP Shabbat speaker event, service, text study, or another program, let the RAC know through our form.
Tell the Senate to pass the Assault Weapons Ban.
Tell Congress to stop gun violence now.
Related Posts
Image
The RAC and WRJ are proud to sponsor NCJW's Repro Shabbat February 17th-18th (Parshah Mishpatim), when the Reform Jewish Movement will join with the wider Jewish community to recommit ourselves to reproductive health and rights.
Image
This blog post is adapted from a drash by Rabbi Julie Saxe-Taller at Jewish Earth Alliance's January 2023 webinar, The Climate on Capitol Hill, January 2023 with Senator Sheldon Whitehouse.
Image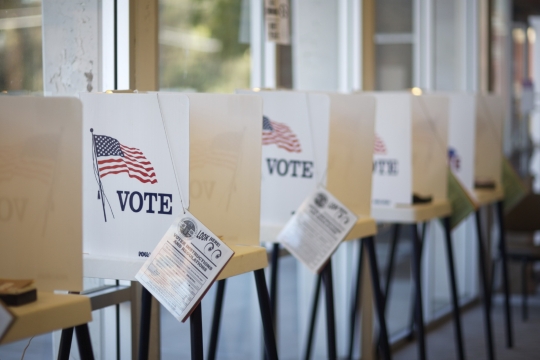 With 2023 in full swing, leaders and officials at every level are setting their agendas and priorities for the coming year. We continue to be proud of the power we built and mobilized in 2022 as a Reform Movement as we gather to set the agenda for our work in 2023.