RAC-PA 2023 Campaign to End Gun Violence
OCTOBER 10th TRAINING
Join us on October 10th for a more in-depth training on preparing for your legislative meetings.
Register now
SEPTEMBER 6th TRAINING
View slides from our training on how to organize and prepare for your legislative meetings.
Read our guide for setting up legislative meetings with everything you need to get started.
HIGH HOLIDAY RESOURCES
Image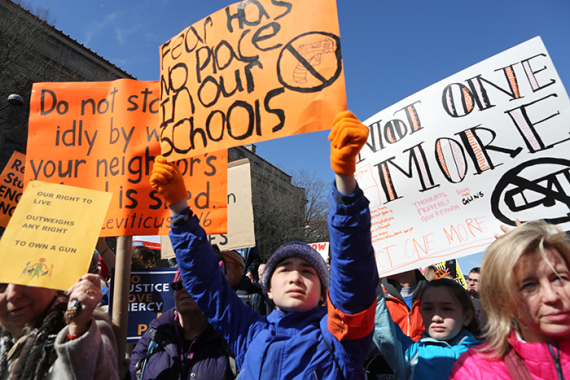 RAC-PA is engaged in a campaign in partnership with CeaseFirePA to pass a Common Agenda to End Gun Violence through the Pennsylvania State Legisture. This campaign is rooted in our Jewish beliefs and rabbinic thoughts: "Whomever saves a life, it is considered as if that person saved an entire world" (Mishnah Sanhedrin 4:5). Read more about the bills in the Common Agenda.
In October and November 2023, RAC-PA will be holding in-district meetings with our State Senators and House members, urging them to pass the four bills in the Common Agenda. If you are part of a Reform congregation, ask your clergy or social justice team how to be part of your congregation's in-district legislative meetings. If you are not part of a Reform congregation and would like to lead a small group of your friends/family/peers in an in-district meeting with your legislators, contact PA@rac.org.
Check out our guide for setting up and holding a powerful legislative meeting.
 
Our vision: Building on our Jewish values, Pennsylvania elections are fair and marked by integrity, district maps are racially equitable, and voting is unfettered.
Our mission: We amplify the work of organizations on the forefront of racial equity and voting rights in Pennsylvania and support the movement to pass national voter protection legislation.
Contact and Support Our Team
RAC-PA Email Sign Up
Learn more about the RAC's key issues and get involved by signing up for the RAC-PA's newsletter.