Check Status/Register to Vote  Find Your Polling Place  Get Updates
The Reform Jewish Movement's 2022 Every Voice, Every Vote Campaign is a nonpartisan effort, grounded in our Jewish values and commitment to racial justice, to strengthen our democracy by encouraging and protecting voter participation. As Reform Jews, we believe democracy is strongest when the electorate reflects the population – and it suffers when citizens are shut out from the democratic process. Voting is how we determine our future. It is how we fulfill the Talmudic teaching that a ruler is not to be appointed unless the community is first consulted. It is our prayer. It is our voice.
Contacting Voters for the Georgia Runoff
With a runoff scheduled in Georgia for December 6, 2022, voters will have the chance to show up once again to pick their next Senator. We will continue to work with trusted partners who are contacting Georgia voters to share information about how they can vote early or on December 6. Here is how you can help:
Join us on December 5 at 5:30 PM to contact Georgia voters as a community. Sign up here.
Call voters anytime between 9am and 8pm Eastern time using Reclaim Our Vote's calling tool (be sure to pick "The Religious Action Center of Reform Judaism" from the list of volunteer organizations when you sign up).

The Every Voice, Every Vote campaign is made possible in part by the Leo and Libby Nevas Foundation.
Get Out the Vote
Every individual has a role to play in strengthening democracy, combatting voter suppression, and ensuring that every eligible American can show up as a voter in the 2022 elections. Visit our Take Action page to learn more about our campaign to mobilize voters.  
Image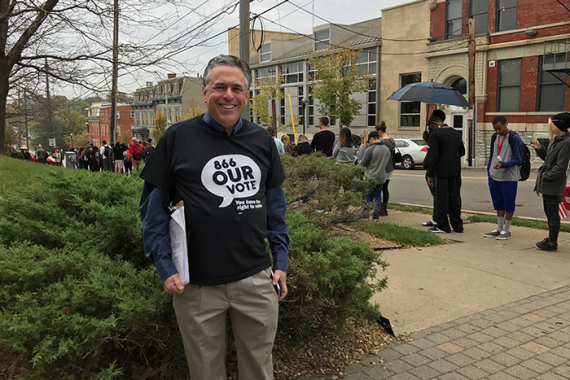 Leadership Tools
We are most powerful when we move our communities into action. As leaders, we can invite others to play a role in mobilizing voters throughout the country. Visit the Trainings and Resources page for more information.
Image
Every Voice, Every Vote in Your State
Our state-based affiliates in California, Illinois, New York, New Jersey, Florida, Pennsylvania, Ohio and Texas will build power this election season through state-based campaigns and the Movement-wide Every Voice, Every Vote campaign, depending on each state's needs. Visit our subscription center to sign up for updates about how to take action in your state. 
Image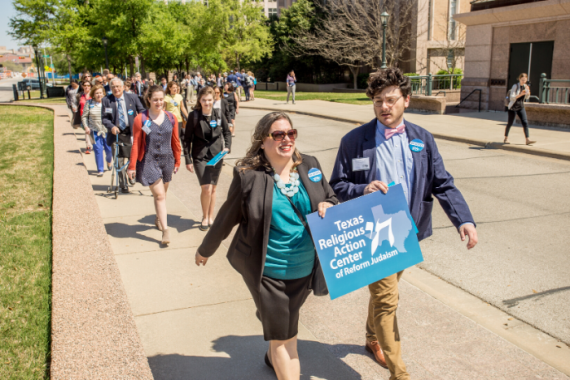 What's New
Image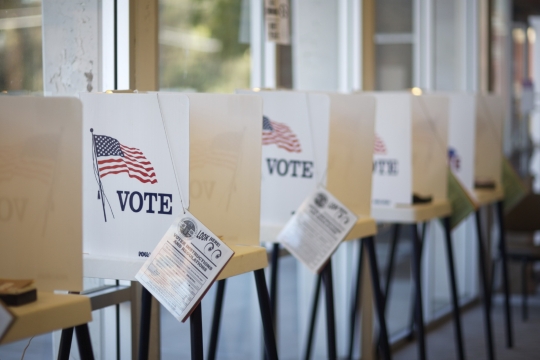 As the votes continue to be counted in the 2022 midterm elections and we look ahead to the Georgia runoff, I am full of deep gratitude. With so much at stake, including the integrity of our democratic institutions, Reform Jewish activists showed up in record numbers to make sure every voice was heard, and every vote was counted.
Image
RAC-NY undertook a comprehensive and robust effort to educate our congregations and the broader community about Proposition 1 - the Clean Water, Clean Air, and Green Jobs Bond Act - and encourage a "Yes" vote on November 8. We were thrilled to join the "Vote Yes for Clean Water and Jobs Coalition," a wonderfully effective and very broad coalition of advocate agencies led by The Nature Conservancy.
Image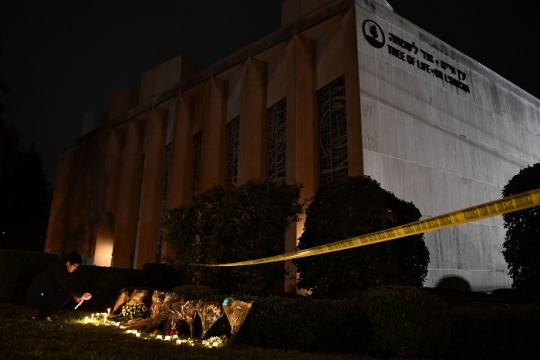 I remember my visit to Pittsburgh, to the Tree of Life and Dor Hadash Synagogue just hours after the tragic massacre, the worst incident of violence against Jews in American history. It was also weeks before the 2018 midterm elections.