Description
The purpose of United States foreign policy is to create a more secure, prosperous, and democratic world for the benefit of the United States, its citizens, and allies. In an increasingly interdependent and rapidly changing world, international events affect every American. Successful U.S. international leadership is essential to security at home, better jobs and a higher standard of living, a healthier environment, safe travel and conduct of business abroad.
Since August 2017, more than 700,000 Rohingya refugees have fled ethnic cleansing, crimes against humanity, and genocide in the Rakhine State, a region on the western border of Burma. 
What's New
Image
On February 1, 2019, Secretary of State Mike Pompeo formally announced a six-month notice of
Image
Crises often continue long after they disappear from the headlines, and the ethnic cleansing of
Image
This is not a eulogy. I have not changed my belief in and love for Israel, nor have I given up hope for its future. Israel will be what we make it and will belong to those who fight for it.
Related Press Releases
Image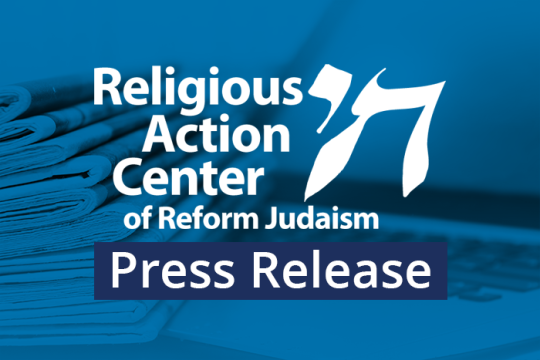 "The humanitarian crisis triggered by President Trump's sudden withdrawal of U.S. troops from the Turkish-Syrian border is senseless, painful, and must end."
Image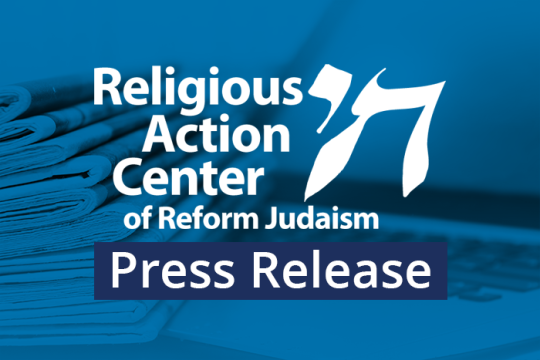 "We welcome today's House resolution condemning anti-Semitism, anti-Muslim bigotry and other forms of hate."
Image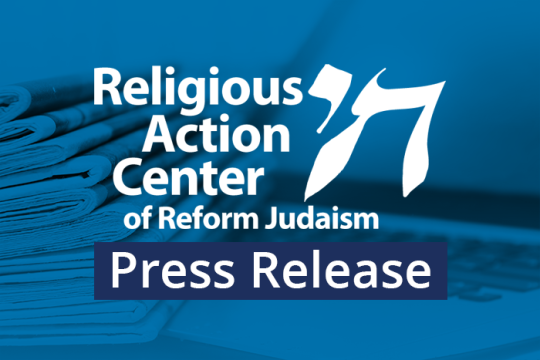 "President Trump's decision not to certify Iran's compliance with the JCPOA is a poor and destabilizing choice that makes our world less, rather than more, secure."
Sign up Four Our Alerts
Learn more about the RAC's key issues and get involved by signing up for the legislative updates newsletter.
Thank you for subscribing to emails from the RAC! Please check your inbox for our emails and to manage your subscriptions.
Human Trafficking Resources
Interfaith Toolkit: This interfaith resource on human trafficking is intended to be a starting point for faith communities around the country as they seek to educate themselves and take action during Human Trafficking Awareness Month in January.
Passover and Modern Slavery: This Passover, take time to remember that slavery didn't end in Egypt as many people around the world are victims of modern-day slavery and human trafficking.
What our Partners are Doing