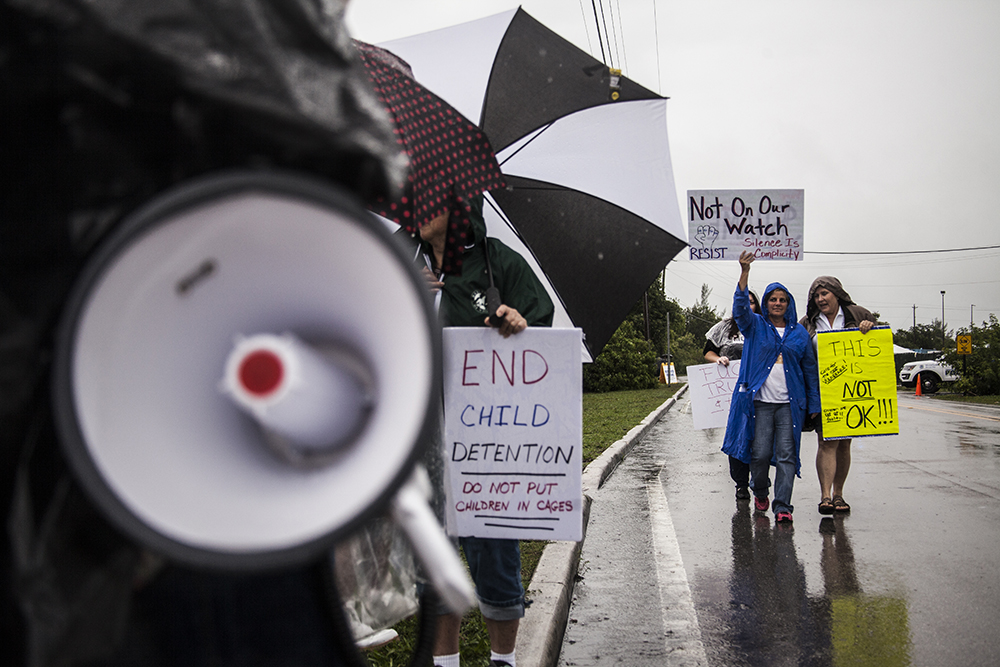 Sign-up to receive all our immigration updates at rac.org/email.
It is easy to feel helpless in the face of the Trump administration's accelerating crackdown on undocumented immigrants living in the United States and crossing the southern border. As Reform Jews, we know that inaction is not an option. As with much activism, you can have the most impact by acting in your local community -- a theme that comes across in many of these suggestions for how to take action. Here are five ways you can make a difference in the lives of millions of undocumented immigrants today: 
Join the 

RAC's 

Brit Olam *Immigration Justice* cohort

 

here

.

Join the "Immigrant, Refugee, and Asylum Seeker Justice Brit Olam Cohort" 

Tent group

. In that group you can learn about current events, connect with other congregations active in immigrant justice work, and post about your congregation's actions so we can all know about the work our movement is doing.

Support members of the Reform movement who themselves are -- or who have family members who are -- directly-impacted by immigration enforcement and policies.

 

Create a social action team and connect with local migrant-rights organizations. 

In working for immigrant justice, it's essential to follow the lead of migrant-led organizations, like United We Dream, RAICES, Al 

Otro

 

Lado

, and others.

 

Reach out to local interfaith immigration coalitions

 to receive training in activities

 such as 

accompaniment

, rapid response, know your rights trainings

, and 

deportation defense.

 If you don't know how to find local partners, y

ou can try contacting national organizations about local chapters: 

LA RED

, a project of Faith in Action,

 Industrial Areas Foundation, Fair Immigration Reform Movement, United We Dream, American Friends Service Committee. 
Hold a fund drive to support 

immigration bond

 and attorneys' fees

 
Provide physical sanctuary in your congregation

, either short term or long. Connect with the 

New Sanctuary Movement

.

 
Coordinate a protest action around a detention facility with local partners. United We Dream provides guidelines 

here

.

 
Deliver a sermon on immigration justice.

Speak publicly and on social media about refugees, asylum seekers and immigrant rights.

Bring a moral and faith voice to a vigil for deportation defense or shutting down detention centers

 

Do rapid response after raids and speak out powerfully and publicly in coordination with interfaith clergy