Image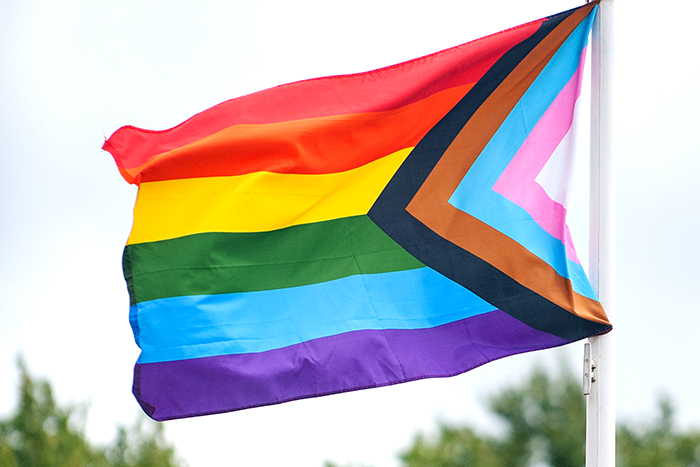 For a community relentlessly targeted by hateful legislation, this year's Transgender Day of Visibility (celebrated on March 31) holds a heightened sense of urgency. I am ashamed to say that this day wasn't even on my radar until I had a personal stake in it, but it now holds a special place of significance in my family. My husband Richard and I have lived in Texas for 29 years and have raised three extraordinary LGBTQ+ children, one of whom, my son Preston, came out as a trans man 5 years ago.  And while Preston is an adult who's off on his own now, if Texas Governor Greg Abbott and Attorney General Ken Paxton had their way, families like ours who love and affirm their trans kids would be ripped apart, and transgender people would become invisible. 
Last month, AG Paxton released a nonbinding opinion equating gender-affirming medical care for minors with child abuse. Rather than condemning this baseless and inaccurate opinion, Governor Abbott went on to issue a directive to the Texas Department of Family and Protective Services, ordering them to investigate and even prosecute families, medical staff, and teachers who supported these life saving measures. When Preston sent me this news I was stunned. How could our leaders aggressively target loving families whose only goal was to support and affirm their children's right to live proudly and authentically? How could Abbott and Paxton seek to tear children from families that cherish them and place them into a foster system the state itself has failed, causing unimaginable harm to the children they're supposed to protect?
Thankfully, for the moment, an injunction was issued temporarily halting these egregious investigations from moving forward, calling Abbott's directive, "unconstitutional." Paxton didn't let this decision stop him - tweeting shortly after, "…I'm appealing. I'll win this fight to protect our Texas children." However, on Monday, March 21 a Texas appeals court again blocked the state from investigating affirming families. Clearly, Paxton's "concern" is not for the children of Texas but acts as a front for his personal hatred of trans people. Not only has he referred to the trans community using dehumanizing quotation marks around the word "trans", three of his recent tweets bullying and misgendering trans people were flagged and hidden for violating Twitter's rules about "hateful conduct." No matter what your opinions are about the trans community, we should all agree it is an act of unacceptable cruelty for a state leader to target a group of people simply because he doesn't like them or for his own political gain.
The reality is, trans identities and gender-affirming healthcare options are not new, and neither is fighting for trans acceptance and visibility.  Dr. Magnus Hirschfeld was a Jewish pioneer in the groundbreaking field of gender and sexuality. His institute for Sexual Science in Berlin offered extensive medical care and sex education for all identities, as well as some of the first gender confirmation surgeries. His institute also contained an extensive library, which was destroyed by the Nazis shortly after Hitler's rise to power. Trans visibility has been part of Jewish culture for hundreds of years, despite the Nazis' attempts to erase it. 
So how can we act to protect a community – our community – that many are still trying to eradicate?  We can call our legislators and voice our outrage at the attempts of government leaders in over 30 states who are blatantly imposing their prejudicial, ignorant opinions on innocent children and those who love them.  We can continue to lobby for the passage of the Equality Act, which has stalled in the Senate. We can educate people in our lives who have received misinformation and provide them with legitimate studies about the life-saving nature of transitioning, the authentic stories of families who have learned to celebrate their trans children, and the reports from every major medical association that support the safe, well-researched methods available to transition. We must overpower the false narratives spread by bigoted people who have dedicated their lives and careers to attacking the trans community.
In our sacred spaces, we must begin to have conversations about what inclusive, welcoming, and affirming congregations look like. That takes more than just being friendly when trans folks enter our buildings. It means making inclusion a core value of our synagogues: introducing gender awareness training; using inclusive language in prayer, on synagogue websites, printed materials, offices and classrooms; introducing the regular use of correct pronouns so that gender identity is never assumed; advertising that congregants and visitors can use the bathroom corresponding to their gender identity; making LGBTQ+ advocacy a part of social justice work; and the list goes on. 
May Transgender Day of Visibility be extended to every day of the year, as we strive to make each unique soul seen, heard and cherished.
Related Posts
Image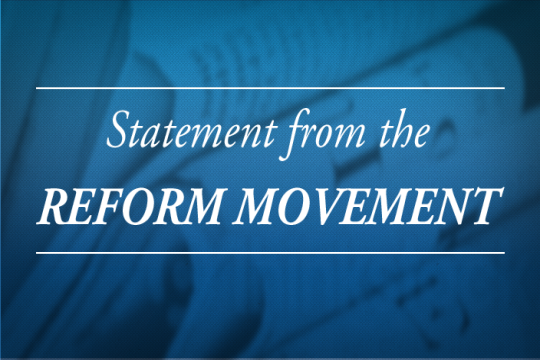 This is the cover note of a letter to the 118th Congress outlining the Reform Jewish Movement's policy priorities and urging all Members of Congress to join us in pursuit of a more just and equitable world.
Image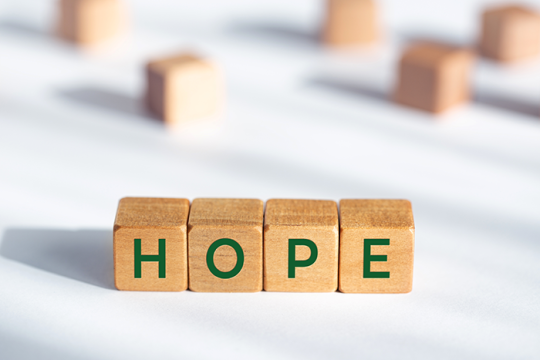 Thursday night's passage of a bi-partisan gun bill filled me with hope, even as the Supreme Court ruled against New York, which forces some states to actually loosen their gun regulations.
Image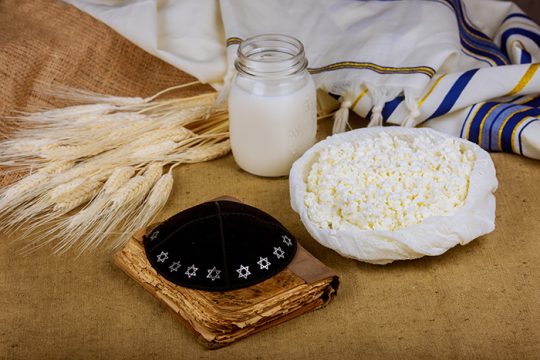 In honor of Shavuot and the Giving of the Torah, I have been spending some time reflecting on some of my favorite teachings from Jewish sacred literature, both those that resonate with me, and those that feel most important or most timely.