Image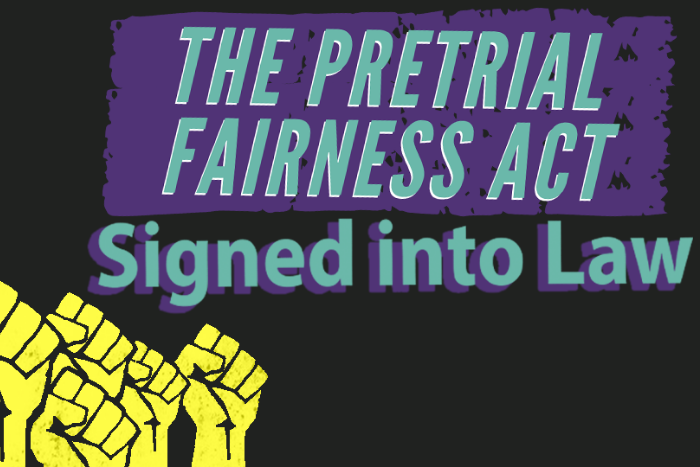 On February 22, 2021, RAC-IL helped secure a historic victory in Illinois, as Governor J.B. Pritzker signed the Pretrial Fairness Act, contained in a larger criminal justice bill, to end the use of cash bail and reform the state's pretrial justice system. Working across lines of difference as a member of the Illinois Network for Pretrial Justice, RAC-IL is proud to have played a key role in this win, which makes Illinois the first state in the country to completely abolish cash bail.   
Eliminating cash bail and reforming the pretrial justice system are critical avenues to break up cycles of poverty and incarceration in Illinois. Each year, Illinois incarcerates more than 250,000 people, approximately 90 percent of whom are held pretrial. Despite being legally presumed innocent while awaiting trial, thousands of people remain in jail simply because they cannot afford bail. The money bond system targets low-income individuals and People of Color; Black and Brown defendants receive higher bail amounts despite being less able to afford bail and are disproportionately incarcerated prior to trial. Even temporary incarceration prior to trial can lead to lost housing and jobs and negative health outcomes. People held pretrial are also more likely to plead guilty and receive harsher sentences regardless of whether or not they are actually guilty, and even risk losing custody of their children. It is unconscionable that this discriminatory money bond system leaves low-income people and People of Color trapped in jail while those with more privilege and access to wealth can purchase their freedom. By abolishing cash bail and reforming the pretrial justice system, the Pretrial Fairness Act will ensure that poverty is no longer a driver of incarceration.  
This win marks the culmination of a year of work by RAC-IL and several years of advocacy by coalition partners across the state. RAC-IL began advocating for the Pretrial Fairness Act in February 2020, but COVID-19 nearly derailed the campaign after the state legislature pivoted to pandemic relief last spring and cancelled a veto session amidst a resurgence of the virus in November. Fortunately, the Pretrial Fairness Act was included in a broader criminal justice reform package (championed by the Illinois Legislative Black Caucus) that passed the legislature on the last day of the lame-duck legislative session in January 2021. The final votes in the state House and Senate occurred just hours before the new legislature was sworn into office.  
RAC-IL organized and participated in virtual meetings with nearly 20 legislators. RAC-IL rabbis were invited to and participated in three faith-leader events and an online victory press conference, in addition to driving more than 20 Jewish clergy to sign on to a faith-leader letter. In addition, more than 100 leaders from over 15 Reform congregations participated in a range of campaign actions including two teach-ins, three legislative town halls, a virtual lobby day, and phone and text banks. Through these and other actions, RAC-IL leaders generated hundreds of emails, phone calls, and texts to legislators, helping secure the exact number of votes needed for the Pretrial Fairness Act to win in the House. Our clergy and lay leaders were guided by a commitment to racial justice and the Jewish imperative to build a fair and unbiased legal system. As Leviticus' Holiness Code teaches: "You shall commit no injustice in judgement. Do not favor the poor nor show deference to the rich. You shall judge your fellow with righteousness" (19:15).  
This victory demonstrates the value of working in coalition across lines of difference. As campaign organizer Sharone Mitchell from the Illinois Justice Project explained: 
RAC-IL provided incredible value to the Coalition to End Money Bond and Illinois Network for Pretrial Justice's effort to end money bond in the state of Illinois. Without their effort, our chances of passing the bill would have been severely diminished. RAC-IL provided specific assistance, their extensive network of synagogues and members secured several critical honest, and frank conversations with influential legislators in suburban districts. These are legislators that would have been significantly more difficult to reach. In a bill where each vote counted (the bill passed with the minimum number of votes in the House), the relationships that turned into meetings that turned into yes votes were invaluable. 
From the 50,000-foot view, RAC-IL's tireless work on the issue was integral to its success because it exhibited support from non-traditional sources. RAC-IL [and its congregations] are not known as social justice warriors that support any and every legal reform. That they chose this issue sent a message to decision-makers that it was worth paying attention to. Finally, RAC-IL made the moral case for ending money bond. The faith-based case for this issue, rooted in ancient teaching by holy leaders, was incredibly compelling.  
The Pretrial Fairness Act goes into effect on January 1, 2023. RAC-IL will continue to monitor the implementation of this bill and work to build a Land of Lincoln that is more just and compassionate for all.  
Related Posts
Image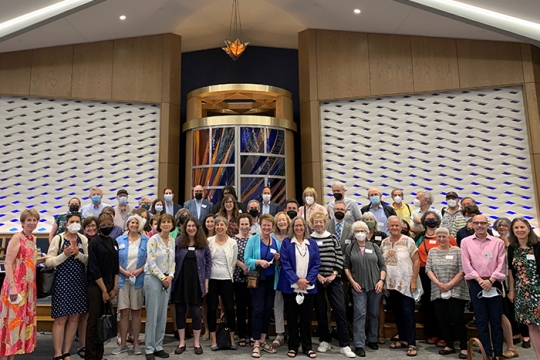 On Sunday, June 12, 2022, congregants and clergy from over twenty Reform synagogues gathered at Temple Shalom of Newton for the launch of RAC-Massachusetts, the Religious Action Center's ninth and newest statewide project. The room had an energy I haven't felt since before the pandemic, reminding everyone there what can happen when we are in community.
Image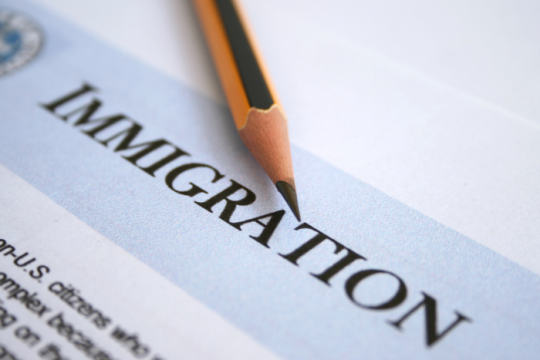 In late May, RAC-IL helped secure a landmark immigrant justice victory in Illinois as the state legislature passed the Illinois Way Forward Act (SB 667) on the final day of the 2021 legislative session. This bill, which Governor J.B. Pritzker is expected to sign this summer, strictly limits local...
Image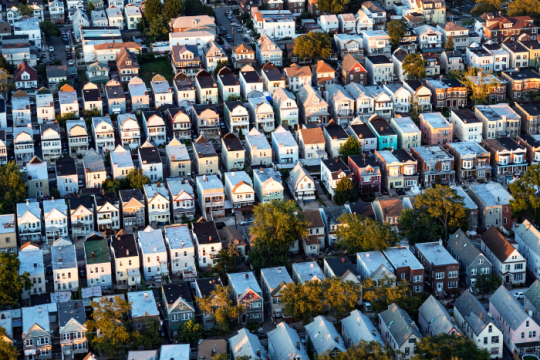 RAC-NJ's first issue campaign to "Ban the Box in Housing" by supporting the Fair Chance in Housing Act (A1919/S250) scored a major victory when the bill passed both houses of the New Jersey Legislature on June 3.