Image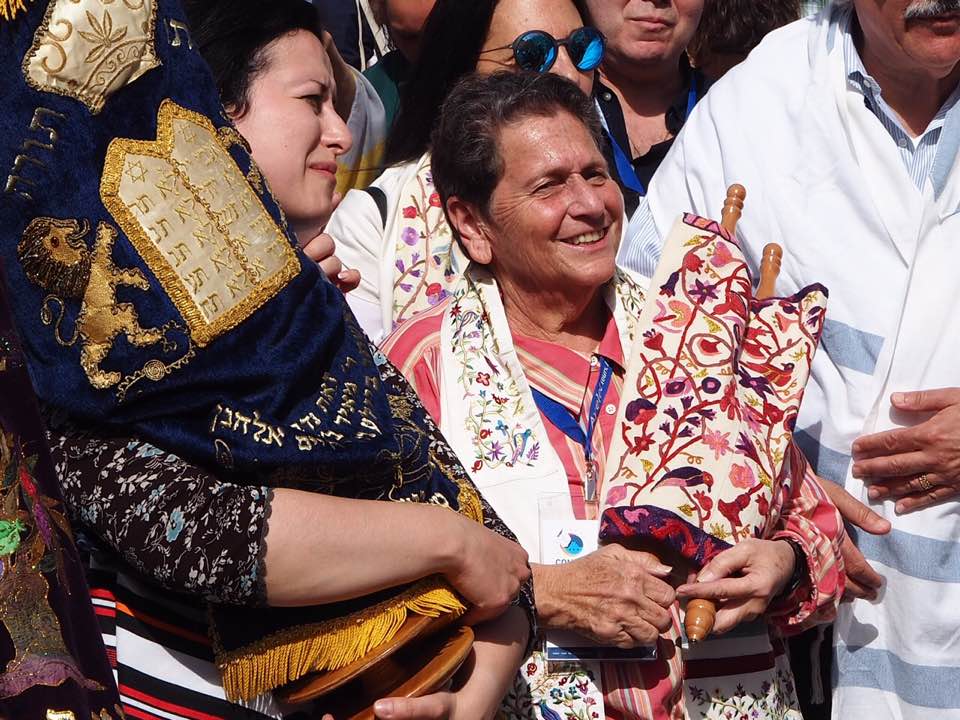 "Was I willing to openly carry a Torah into the upper plaza of the Kotel?" This was the question posed to as I attended Connections 2017 of the World Union for Progressive Judaism (WUPJ) in Jerusalem. Having watched other women do so over the last year, I knew I had to do my part, so I said, "yes, and it would be an honor." The honor was doubled by the fact that I was to carry the Women of the Wall Torah, which was that was lent to us by B'nai Israel in Sacramento, California. As the time approached, I would be less than honest if I said I was not increasingly nervous.
The day started with the over 450 delegates from the WUPJ, joined by others from the Israeli progressive community, participating in the bat mitzvah of 13 women from Brazil. Men and women praying together in our tradition, raising our voices in the egalitarian space at Robinson's Arch.
We then climbed up to the upper level of the Kotel – 450 strong, with five Torah scrolls, singing and proclaiming our right to pray together, united in a celebration of our faith. Happily, we were able to access the plaza with little problem. Sadly, we know however that this will not be the case the next Rosh Kodesh. The sheer joy of being able to hear Rabbi Naamah Kelman, Dean of the Taube Family Campus at Hebrew Union College-Jewish Institute of Religion, Jerusalem read from the Torah in a loud clear voice is hard to put into words. Smiles, mixed with tears, could be seen in our group.
On a personal note, to have this opportunity was both humbling and inspiring – this is not just about the Kotel, it is about our pursuing our full participation, as women, in Jewish life. What lesson did I take from this experience?  We cannot wait for permission – we must move forward with confidence to take our place as proud Reform, liberal, progressive Jews.
Isabel P. "Liz" Dunst is the Chair of the Commission on Social Action of Reform Judaism.
Related Posts
Image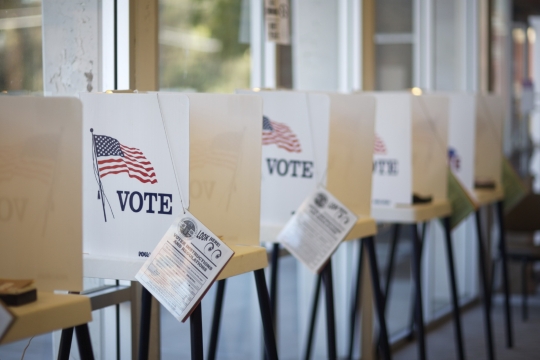 With 2023 in full swing, leaders and officials at every level are setting their agendas and priorities for the coming year. We continue to be proud of the power we built and mobilized in 2022 as a Reform Movement as we gather to set the agenda for our work in 2023.
Image
January 22nd will mark 50 years since the Roe v. Wade decision and the first anniversary since the Supreme Court overturned Roe last summer, paving the way for states to ban abortion and restrict other critical reproductive health services.
Image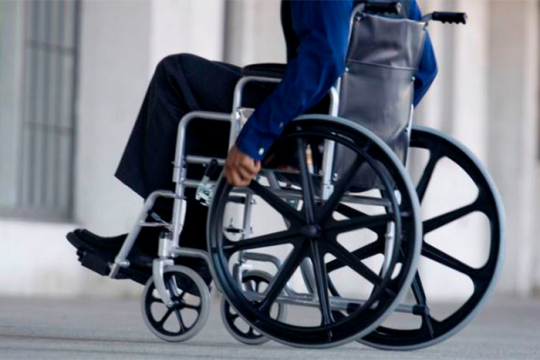 The Religious Action Center is excited to continue our partnership with the Jewish Federations of North America as hosts of the annual Jewish Disability Advocacy Day (JDAD) on February 15th at 12 PM ET. Registration is officially LIVE!