Image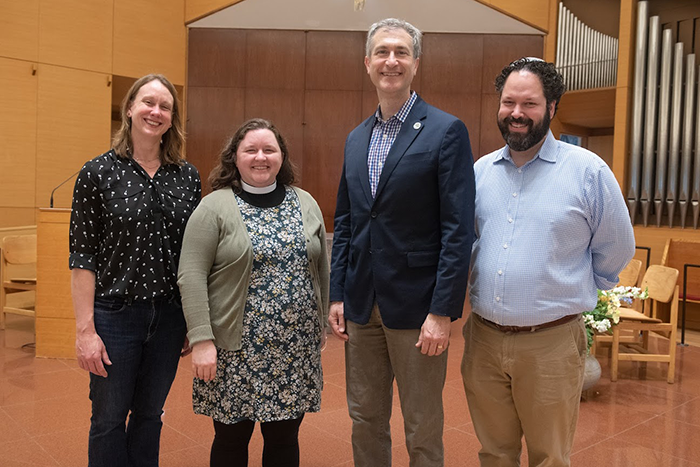 On May 7, 2023, we hosted the First Annual A2 Climate Teach-in -- one of the largest climate action events in recent Ann Arbor history. Our keynote speaker was the mayor, and our closing speaker was a distinguished faculty fellow in sustainability at the University of Michigan. We had six breakout sessions and a networking event with 16 tables staffed by local organizations. We had 226 attendees and had to turn people away due to space limitations.
We started the Temple Beth Emeth Dayenu Circle in April 2021. Here is the story of how we went from a fledgling initiative to an important force for climate action in just two years.
We first requested support from Rabbi Josh Whinston. We also requested permission from our Social Action Committee to join Dayenu: A Jewish Call to Climate Action. As a new Dayenu Circle, we started by presenting Zoom interviews with local climate activists. During our interview with the executive director of Michigan Interfaith Power and Light, we learned that the Yale Program on Climate Change Communication revealed that 56% of people in our county are never talking about climate change.
We assumed that if people were not talking about climate change, they would not take action to address it. To get more people talking, we came up with the idea of purchasing advertising space in the local newspaper to focus on local climate heroes.
There was only one problem with this plan: We did not have nearly enough money to purchase ongoing ads in the newspaper, but this roadblock led to a major breakthrough.
Rather than trying to do everything on our own, we reached out to other local faith-based congregations. We created a coalition of six churches and two synagogues (including Beth Israel Congregation, the Conservative synagogue in Ann Arbor). These eight congregations sponsored the newspaper ads. They also sponsored and marketed seven monthly webinars on topics such as electric vehicles, solar energy, heating and cooling, and investing for sustainability. They also sponsored and marketed the First Annual A2 Climate Teach-in.
The idea of collaborating with other congregations, including non-Jewish congregations, was initially met with reluctance within our Dayenu Circle. Some members of our group felt that we should focus exclusively on our own congregation and make sure that all of our activities were clearly connected to Judaism. While we have hosted a number of climate action events for our congregation presented within a Jewish context (e.g., Climate Action Shabbat services and a Temple Beth Emeth community-wide picnic for Sukkot with a theme of local foods), our Dayenu Circle ultimately embraced the concept.
So now, after the First Annual A2 Climate Teach-in, what comes next?
In response to a request from the Religious Action Center's Power for Purpose campaign, we asked our mayor to submit comments in favor of the EPA's proposed regulations on power plant pollution. Rather than just sending in the prepared text, we were thrilled when Mayor Taylor submitted his own carefully crafted comments in support of the proposed regulations.
We are now completing a summer of climate action potluck dinners, which are open to the entire community. Going forward, we are planning a Climate Heroes Celebration in the fall and the Second Annual A2 Climate Teach-in early next year.
We are learning; we are making connections; we are creating momentum and influencing others. As Jews, we are living out our obligation to preserve our world for future generations.
Related Posts
Image
RAC legislative assistant Noé Granados spoke at a National Highway and Transportation Safety Administration hearing on Corporate Average Fuel Economy (CAFE) standards on September 28, 2023.
Image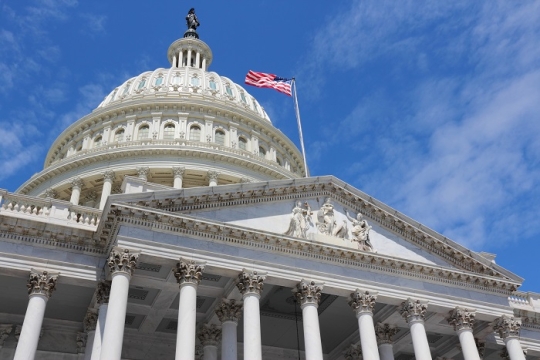 Before October 1, Congress must pass a federal budget to avoid a government shutdown. Congress can either pass a package of 12 appropriations bills to establish new funding levels for the upcoming fiscal year and/or a continuing resolution to temporarily continue funding levels from the prior year.
Image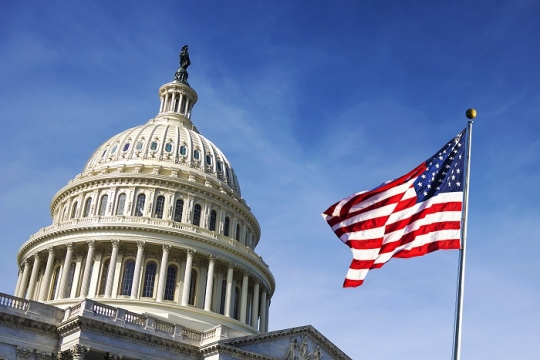 With the reintroduction of the John Lewis Voting Rights Advancement Act last week, it's important to remember the true cost of getting the Voting Rights Act passed.