Image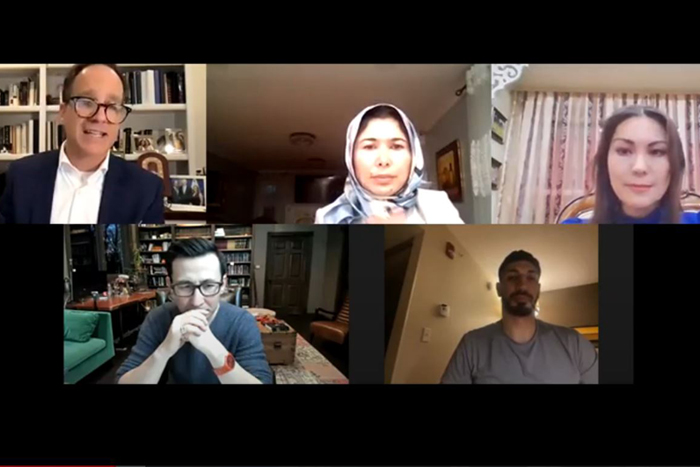 For the past several years, the Chinese government has perpetrated countless human rights atrocities against the Uyghurs, including surveillance, repression of Uyghur religious practices (including the destruction of over 9,000 mosques in Xinjiang and forced consumption of alcohol and/or pork in violation of Muslim teachings), political indoctrination, physical abuse, sexual violence (including rape and sexual assault), torture, forced internment, forced labor, forced separation of families, and involuntary sterilization, contraception, and abortion. U.N. human rights experts have also received information about alleged organ harvesting.
Chinese surveillance of the Uyghurs and absolute control over state media severely restricts the Uyghurs' ability to leave. Even if Uyghurs are able to leave, Chinese authorities threaten them or harm their family members still in the Xinjiang Uyghur Autonomous Region (XUAR). The Chinese have denied the U.N. Commissioner on Human Rights access to Xinjiang. Because China is not a signatory to the Rome Statute (which governs the International Criminal Court), the ICC has declined to prosecute. The situation is grave and deeply troubling, and we cannot be silent in the face of such monstrosities.
On February 14, 2022, the RAC and Uyghur American Association (UAA) hosted "If Not Now, When? Uplifting Uyghur Voices" with basketball star and activist Enes Kanter Freedom. Together we listened to Tursunay Ziyavudun, a Uyghur survivor of China's abuses, share her harrowing account of detention and her pleas for justice. (For more about Tursunay, please see this BBC news piece.) We heard UUA president Kuzzat Altay's inspirational words and call to action. And we learned of Enes Kanter Freedom's brave activism on behalf of the Uyghurs.
We are driven forward because silence and inaction are unacceptable. All of us can make a difference and take action right now. Here is how you can help the Uyghurs:
Share the recording of the event video "If Not Now, When? Uplifting Uyghur Voices" with your communities with others in your community or consider hosting a viewing and discussion with your congregation to learn more and take action.
 
Tell Congress to support and pass the Uyghur Human Rights Protection Act which would grant priority refugee status to people persecuted by the Chinese government, including Uyghurs and other Turkic or Muslim minorities in China.
 
Tell Congress to support and pass the GRACE Act which would amend the Immigration and Nationality Act to require the president to set a minimum annual goal for the number of refugees admitted into the U.S. Under the GRACE Act, the refugee ceiling could never be lower than 125,000 refugees. When Uyghurs and other persecuted minorities seek safe refuge, we must work to ease unnecessary obstacles in their path.
 
Visit the Uyghur American Association's website to learn more about what you can do. Check out the "Take Action" tab.
 
Partner with a Uyghur group for a cultural exchange event. Contact our friends at the Uyghur American Association to see if you can host a cultural exchange event over Zoom. The Uyghurs are Muslims and some Uyghurs eat halal food, which is similar to kosher food. A cultural cuisine exchange class could make for an interesting and informative experience.
 
Partner with a local religious group or interfaith organization to spread the word. Join with a local church, mosque, temple, or interfaith group to learn more about the Uyghurs (perhaps through a joint text study, streaming event, or similar), and take further action together to stop the atrocities being perpetrated against the Uyghurs.
 
Check back here periodically for updates!
 
Additional Resources
For more information about the Uyghurs and further actions to take, please check out the following websites:
About the Uyghur Forced Labor Prevention Act
The Uyghur Forced Labor Prevention Act was passed by Congress and signed by President Biden in December 2021. The law established the rebuttable presumption that all goods that come from Xinjiang Province in China have been made with Uyghur forced labor (unless the manufacturer can prove otherwise) and bars these products from importation into the United States. Even though the law passed, we must keep pressure on the U.S. government to fully enforce the law's provisions.
Over 90% of solar panels are made in Xinjiang, China. With the world's demand for clean green energy, we must make sure our transition to a green economy is also an ethical transition, that we are not advancing our green energy goals at the expense of gravely threatened communities (like the Uyghurs) abroad.
 
Further Questions or Suggestions?
If you have further questions or suggestions, please email Shayna Han (shan@rac.org), International Religious Freedom Legislative Assistant at the RAC.
Related Posts
Image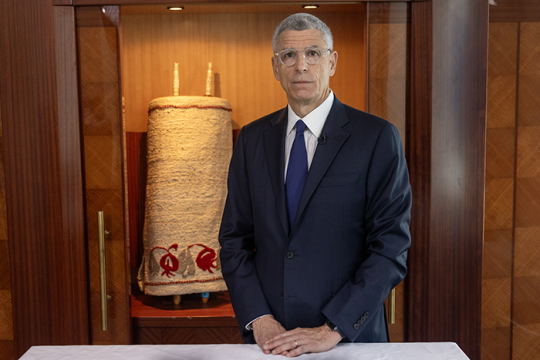 As Yom Kippur 5784 approaches, our commitment to making amends and pursuing restorative justice remains resolute. Even as the final shofar blast sounds at the end of Neilah, we will continue to hold ourselves accountable and atone for the harm suffered by victims and survivors. We will never shirk this challenging, morally demanding work. 
Image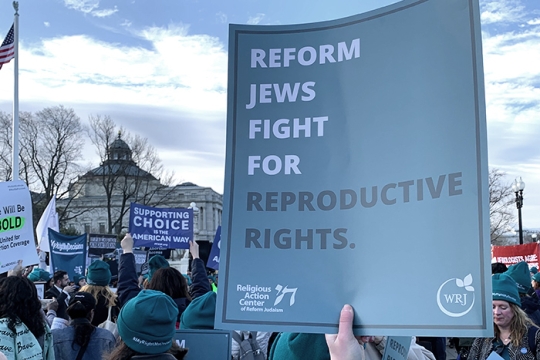 On November 7th, Ohioans will go to the polls to vote on the freedom of reproductive rights in our state. Issue 1 would establish a state constitutional right to "make and carry out one's own reproductive decisions," including decisions about abortion, contraception, fertility treatment, miscarriage care, and continuing pregnancy.
Image
The following blog post is adapted from testimony given by Cameron Samuels, Co-Founder, Students Engaged in Advancing Texas and VP of Engagement and Inclusion for NFTY, at a hearing before U.S. Senate Committee on the Judiciary on September 12, 2023. Thank you for this humbling opportunity to...