A project of the Religious Action Center of Reform Judaism, RAC-MA is a locally led movement of Massachusetts Reform Jewish communities organizing across lines of difference to build a more just commonwealth for all. RAC-MA mobilizes the power of 40 congregations representing nearly 14,000 households from across the state to represent the voice and conscience of the Reform Jewish movement. RAC-MA's inaugural state issue campaign, focused on housing justice, launched in June of 2023.
Sukkat Shalom - Sukkot for Housing Justice 5784
As Reform Jewish residents of Massachusetts, we know that our state's housing crisis is unconscionable. We are coming together to speak out against current injustices and call for for a path towards more and better housing for all residents of our state. During the festival of Sukkot, when we are reminded of the impermanence of place and the importance of dignity in housing, we are sharing that call with the leaders of our state. Join us in urging Governor Maura Healey, Lt. Governor Kim Driscoll, and Secretary of Housing and Livable Communities Ed Augustus to meet the scale of our current crisis through a robust 5 Year Housing Bond Bill.
Learn more about how to get involved with the RAC-MA Housing Justice campaign.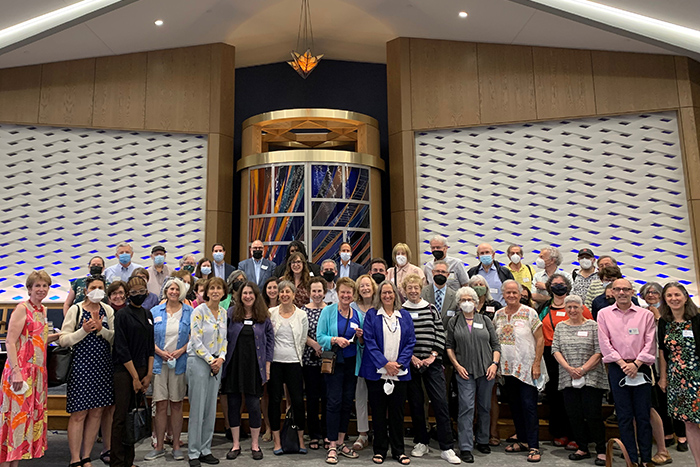 On Sunday, June 12, 2022, congregants and clergy from over twenty Reform synagogues gathered at Temple Shalom of Newton for the launch of RAC-Massachusetts, the Religious Action Center's ninth and newest statewide project. The room had an energy I haven't felt since before the pandemic, reminding everyone there what can happen when we are in community.