Image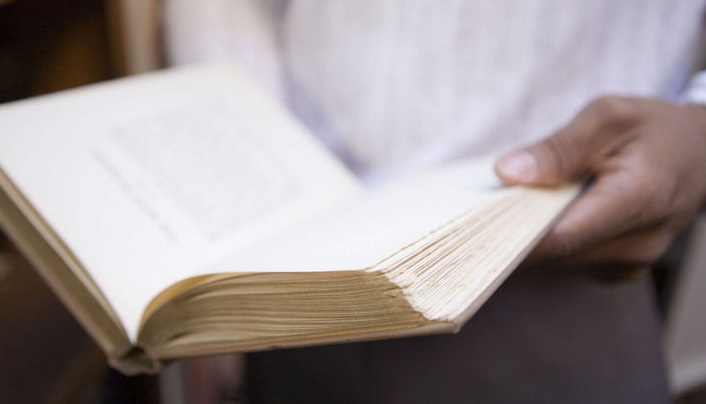 Reform Jews across North America come together in their own communities to read, explore and discuss social justice-themed books. RAC Reads, a project of the Religious Action Center of Reform Judaism, provides thought-provoking stories and tools to get your family, congregation, and community talking about racial justice.

We have selected bestselling books that address relevant social justice topics, provided questions to guide your discussion, tips on getting started and resources to help you take action. So grab a few friends, pull up a chair, and let's get reading!
Between the World and Me is a challenging yet eye-opening examination of race, racism and the American dream presented in the form of a letter from Ta-Nehisi Coates to his teenage son. Download the discussion guide.
In Just Mercy, Bryan Stevenson draws on his years of experience as a lawyer and advocate for prisoners wrongly sentenced to death to craft a powerful narrative about the deep racial and socioeconomic disparities in the criminal justice system. Download the discussion guide.
Mrs. Katz and Tush is an illustrated children's book that tells the story of a friendship between a young African American boy, Larnel, and an elderly Jewish woman, Mrs. Katz. The story is rich with opportunities for discussion about important ideas and values such as intergenerational respect and admiration, intercultural exchange, interracial relationships, and new definitions of family. Read the discussion guide.
Waking Up White is the compelling story of author Debby Irving's life-long journey to understand her white privilege and position herself as an ally in the struggle for racial justice. Download the discussion guide.
Mountains Beyond Mountains follows Dr. Paul Farmer as he works to heal disease and fight poverty in underserved communities worldwide. Download the discussion guide.
Dalia Sofer tells the story of a modern-day Iranian family dealing with the repercussions of the father's wrongful imprisonment and the challenges of being Jewish in a country with ever-growing Muslim fanaticism. Download the discussion guide.
The Sacred Table is an anthology of diverse essays on Jewish dietary practices that create a rich dialogue about the intersection of Judaism and food. Download the discussion guide.
This foundational book reminds us of our ancient obligation to bring justice to the world. The essays in this collection explore the spiritual underpinnings of our Jewish commitment to justice, using Jewish text and tradition, as well as contemporary sources and models. Among the topics covered are women's health, LGBTQ rights, healthcare, racial justice, speaking truth to power, and community organizing. Download the discussion guide.