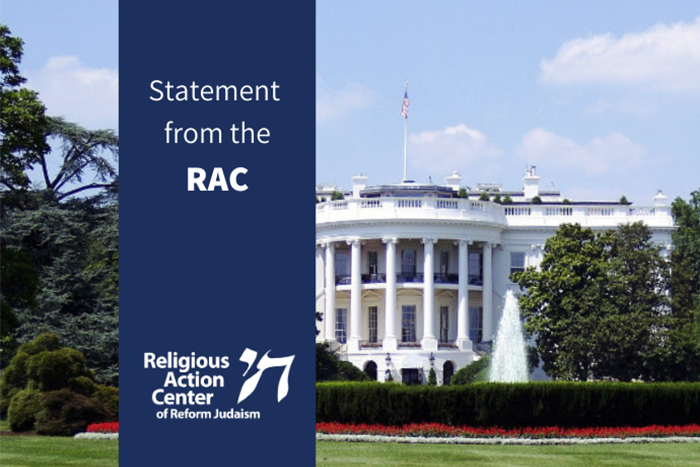 APRIL 24, 2023, WASHINGTON - In response to Susan Rice's decision to step down from the role of Domestic Policy Advisor, Rabbi Jonah Dov Pesner, Director of the Religious Action Center of Reform Judaism, issued the following statement:
"Susan Rice leaves behind an enduring legacy of her strategic and innovative leadership on a wide variety of game-changing policy initiatives. In her two short years as Domestic Policy Advisor, she made her mark through her shepherding of landmark bills such as the Inflation Reduction Act and Bipartisan Infrastructure Law.  A perceptive and discerning advisor who championed bipartisanship, she will most be remembered for skillfully guiding President Biden to take executive action for the protection and advancement of vulnerable communities through efforts to curb gun violence and expand health care. She has also stood in solidarity with the Jewish community in the face of unprecedented antisemitism, part of a rising tide of white supremacy, racism, religious bigotry, and other forms of hate. We extend our thanks to Susan Rice for her friendship and partnership over the years, and for her many years of selfless and praiseworthy public service."
The Religious Action Center of Reform Judaism is the Washington office of the Union for Reform Judaism, whose 850 congregations across North America encompass 1.8 million Reform Jews, and the Central Conference of American Rabbis, whose membership includes more than 2,000 Reform rabbis. Visit RAC.org for more.