Image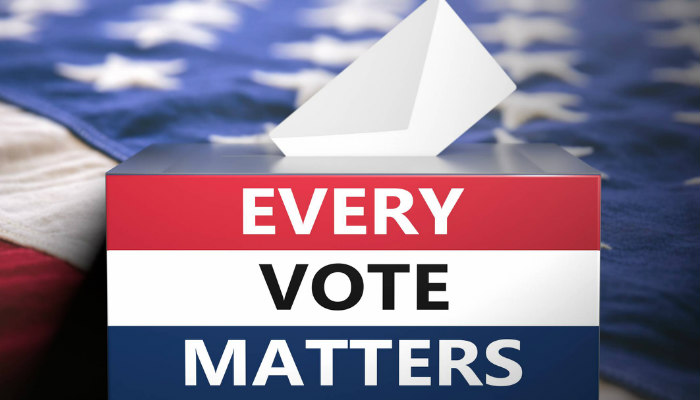 One of our most important rights as Americans is the right to vote, and election officials have a duty to ensure that every eligible vote is counted. When election officials take the time to count and verify every ballot, that's a sign that our democracy is working. We have to count every ballot that is cast – from members of the military who send in their vote from overseas, to people voting absentee because of coronavirus, to people waiting in long lines on Election Day.
Please check back regularly, as we will be updating with new information as the situation and opportunities change.
1. Help spread the message that every vote must count.
Start now preparing the public to understand that it will take time to count every vote. Every eligible voter should have their voices heard and their voice counted; we should not be giving votes counted on Election Day more weight than those counted later.
Share our video on Facebook, Twitter, and/or Instagram to share this message and encourage others to be patient and have faith. 
Share this message on Facebook.
2. Urge your state leaders to count every vote.
State election officials have a duty to ensure that every eligible vote is counted before certifying their state's election results. Use our easy action alert tool to urge your governor and attorney general to ensure every vote is counted 
3. Join a webinar to train for post-election opportunities.
You're invited to join us for these upcoming opportunities:
Post-Election Analysis
Friday, November 6th at 2:30 pm ET
Join RAC Director Rabbi Jonah Pesner and Associate Director Barbara Weinstein to discuss a post-election analysis and welcome in Shabbat together

Every Voice, Every Vote: What's Next?
Wednesday, Nov. 11, 8pm ET
Join the RAC as we lift up stories and celebrate our collective accomplishments, hear from our partners about the impact of this election on the most urgent issues of the moment, and commit to being a part of the ongoing effort to mobilize our Reform Movement to pursue justice and effect change at the local, state, and federal levels in 2021.
4. Take Part in Volunteer Opportunities.
In making your decision, remember that pikuach nefeshpikuach nefeshפִּקּוּחַ נֶפֶשׁThe concept that saving a life overrides all other biblical commandments.  is Judaism's highest mitzvah. Especially in the midst of a pandemic, we encourage you to care for your health and safety by heeding the advice of experts and following CDC guidelines when making decisions about in-person activity.
Support the RAC: Give generously to sustain the work of the civic engagement campaign and voter protection efforts.