Image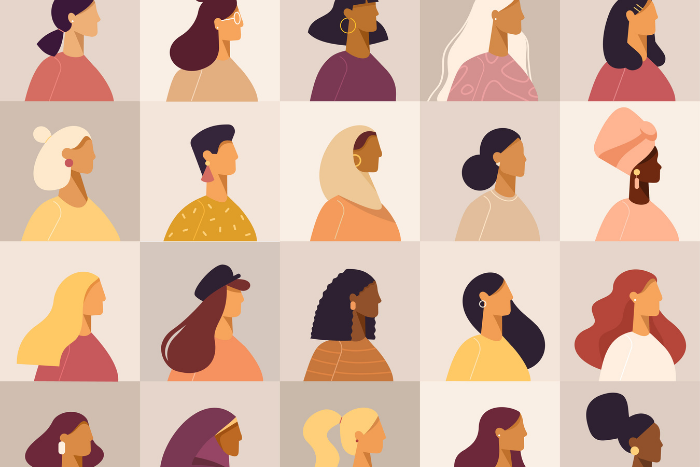 Each March, dozens of countries across the globe commemorate Women's History Month as a time to highlight the political, cultural, and socioeconomic achievements of women. As this Women's History Month draws to a close, we reflect on both the struggles and the progress women have made over the last year.
From health care to home care, restaurants to grocery stores, women, and particularly Women of Color, have consistently been on the front lines of the COVID-19 pandemic. We know that the economic fallout from the pandemic has disproportionately impacted women, who have borne the brunt of both staggering rates of job loss and an increase in caregiving responsibilities that have pushed women out of the workforce in record numbers.
Women are overrepresented in industries that were hit hardest by the pandemic, including the food service, hospitality, and leisure industries, and account for over 90 percent of all domestic workers (workers employed by private households who perform tasks such as housekeeping, childcare, and home health aide). Countless studies have illuminated the economic toll the pandemic has had on working women, leading many experts to deem the economic recession a "she-cession."
Furthermore, the mass shooting against Asian-Americans in Atlanta earlier this month highlighted the deadly intersections of racism, xenophobia, gun violence, and misogyny that remain rampant in our communities.
Amidst this pain, there has also been incredible progress in the U.S. to enact policies that directly address these systemic issues, policies that have been long championed by female leaders in Congress and the Reform Movement. Just this past month, both Congress and the Administration have taken positive steps to advance gender equity.
In commemoration of International Women's Day on March 8, President Biden signed two executive orders aimed at promoting gender equity in the U.S. and across the world. The first executive order established a White House Gender Policy Council. The goal of the council is to "ensure that every domestic and foreign policy [the Administration] pursues rests on a foundation of dignity and equity for women," and will aim to increase economic security and opportunity and decrease wage and wealth gaps for women across the U.S. President Biden's second executive order was a directive to the Department of Education to review a May 2020 regulation from the previous Administration that rolled back schools' responsibility address campus sexual assault and harassment under Title IX, a section of the 1972 Education Amendments to the Civil Rights Act that prohibits sex-based discrimination in education. Sexual violence prevention advocates have praised this executive order, hoping it will lead to the withdrawal of the harmful Title IX rule.
This year's International Women's Day also included a bipartisan reintroduction of the Violence Against Women Act (VAWA). VAWA is the United States' most comprehensive resource for survivors of domestic violence, dating violence, sexual assault, and stalking. This lifesaving legislation is up for reauthorization every five years, yet Congress let the bill lapse in the previous Congress, leaving funding for anti-domestic violence programs in limbo. One week after its reintroduction, the House passed VAWA with bipartisan support. The bill builds upon previous reauthorizations by adding protections for victims of violence on tribal lands, increased protections for immigrant survivors, and provisions to close firearm loopholes.
On March 11, the American Rescue Plan, the third relief package of the COVID-19 pandemic, was signed into law. Building upon previous emergency packages, the CARES Act and Consolidated Appropriations Act, the American Rescue Plan makes critical investments to support working families, including expanding emergency paid sick leave and paid family leave tax credits, lowering the costs and protecting access to health care, and reducing child poverty. These efforts aim to provide support to women and other caregivers as they seek to rejoin the workforce.
Finally, on March 24, in honor of "Equal Pay Day," the day that women on average must work into 2021 to make what white, non-Hispanic men earned in 2020 alone, the House of Representatives held a hearing on confronting workplace discrimination. The hearing reviewed the ways in which legislation, such as the Paycheck Fairness Act, the Family and Medical Insurance Leave (FAMILY) Act, and the Pregnant Workers Fairness Act would help to ensure full economic inclusion and equity for women as part of the country's recovery from the COVID-19 pandemic.
As Women's History Month comes to an end and during this season of liberation, consider taking action to advance equity for women and girls across the U.S.
For more on these topics, visit the Religious Action Center of Reform Judaism's women's right page.
Related Posts
Image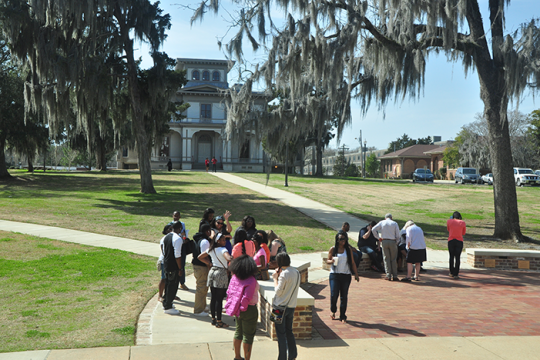 As a graduate of both Tougaloo College and Jackson State University, the recent bomb threats to Historically Black Colleges and Universities (HBCUs) are personal to me. Since January 2022, over a dozen HBCUs have received bomb threats; several of those threats were received on the first day of Black history month. The continuous attacks on institutions of higher learning; places of worship and individual attacks are a direct threat to our everyday existence.
Image
At this moment, we are faced with an array of challenges: racial injustice, attacks on abortion rights, immigration justice, climate change, economic inequality, and more. As Reform Jews, we know that we can and must work to repair what is broken in our world. The Commission on Social Action leads the Reform Movement's social justice work - and we are eager for you to join us.
Image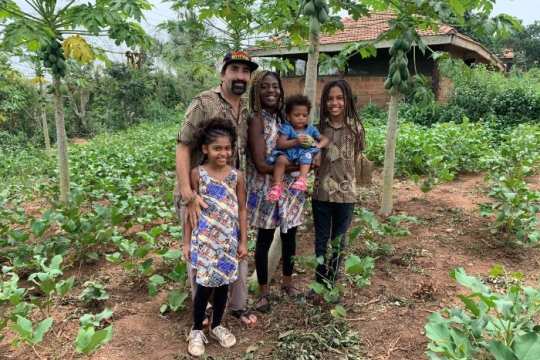 Isaac Hirt-Manheimer is the founder of Unity Ecovillage in Ghana, constructed according to eco-friendly principles that he learned while attending the Green Apprenticeship training program at Kibbutz Lotan in Israel.