Image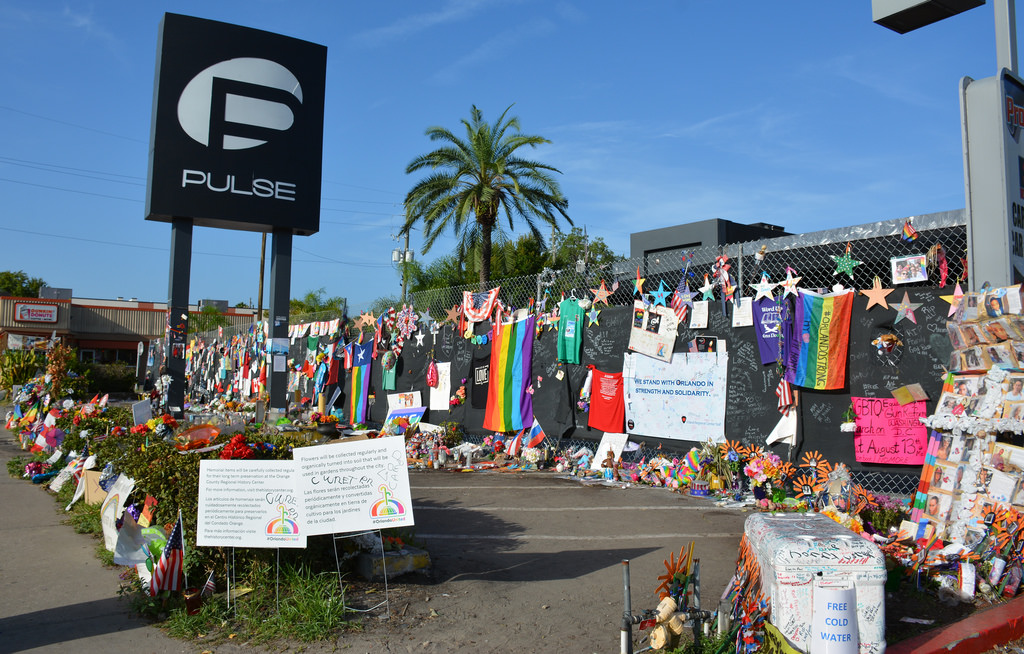 On Sunday, June 12, 2016, the largest and deadliest mass shooting in American history occurred at Pulse, a gay nightclub in Orlando, Florida. This incident, later classified as both a terrorist attack and the worst LGBTQ hate crime in American history, left 49 individuals dead and over 53 injured. As we approach the one-year anniversary of this terrible act at the intersection of gun violence and hate crime, we are called to remember those who were taken from our world too soon, and act on their behalf to ensure a safer and more inclusive future.
The National Instant Criminal Background Check System (NICS) has prevented more than 2.5 million attempted purchases by people, who for many reasons, are prohibited from buying guns. However, federal law does not currently require background checks for all gun sales, which leads to perilous loopholes. Two bills introduced into the 114th Congress could help to solve this problem and ultimately save lives: The Fix Gun Checks Act (H.R. 3411/S. 2934) and the Background Check Completion Act of 2015 (H.R. 3051/S. 2213). Take action today by urging your Members of Congress to support the reintroduction of these bills in the 115th Congress.
Today, it is still legal in 28 states to discriminate based on actual or perceived sexual orientation, and in 30 states based on gender identity. Although legislation would not address the root causes of the Orlando shooting, one way to support the LGBTQ community at this time is to urge your Members of Congress to support comprehensive federal protections against discrimination through the Equality Act (H.R. 2282/S. 1006).
Leviticus 19:16 teaches us to not stand idly by the blood of our neighbor. As we approach the anniversary of this horrific act of gun violence and hate, and as these tragedies continue to plague our nation, we must come together to support hurting communities and act to prevent further pain.
You can incorporate themes of healing and remembrance into your Shabbat observance using sample sermons, text studies and educational resources found in the Orlando prayer resource and gun violence prevention guide. 
To learn more about these topics, visit our issue pages on gun violence prevention and LGBTQ rights. 
Related Posts
Image
We stand with the people of Israel during these difficult and challenging days and pray for the safety and immediate release of all of the hostages. See our resources and actions you can take.
Image
Before sharing some tools for facing and combating antisemitism, it's important to have a clear understanding of exactly what antisemitism is. 
Image
When we think about climate change, I believe we often get lost in the global context and forget about its local impacts. Climate change is a complex, unfamiliar, slow-moving, and intergenerational problem that covers a broad range of policies, topics, and headlines.