Image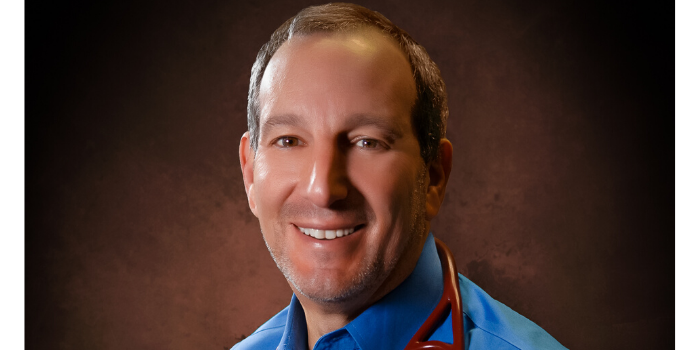 On January 20, 2020, Mark Epstein, organizer of the Gaston County Better Angels Program, will be the recipient of the Martin Luther King Jr. Unity Award where his name will be etched into the base of the Martin Luther King Jr. statue in North Carolina. We asked Mark about his involvement with the Gaston Interfaith Trialogue, his insipriation for creating the Gaston County Better Angels Program, and how his Reform Jewish faith impacts his important work.
What is the Gaston Interfaith Trialogue (GIT) and how are you involved in it?
This effort began in the tense weeks after 9/11, when a local church leader came to us at Temple Emanuel (the only synagogue in town) and asked if together we'd be interested in approaching the Muslim community at the Islamic Society of Gastonia (the only mosque in town). We did, and born out of those early, small, quiet, unpublicized, relationship-building meetings, GIT has grown to have a robust 250-person email distribution list (it is not an "organization" with "membership"), with about 30 attendees at any given monthly meeting over these past 18-19 years to discuss matters of faith, scripture, and Christian-Muslim-Jewish relationships, and eventually emerging to a higher public profile. The Trialogue has conducted several interfaith Thanksgiving ceremonies, written an Open Tri-Faith Letter op-ed in the Gaston Gazette with some 50 signatories including many clergy, conducted Walks For Peace, brought Rabbi Pesner together with a prominent Iman and the President of Union Presbyterian Seminary together for a "We are In This Together" (i.e. the emergence of Islamophobia and anti-Semitism) well-attended community event, brought Amy-Jill Levine for a "Scholar-in-Residence Week" where she conducted public lectures at Unity Place in Gastonia, Belmont Abbey College, and UNC-Charlotte, been the subject of study for a PhD dissertation establishing the effectiveness of "Transformative Learning", and more.
What motivated you to start the Gaston County Better Angels Program?
The same dysfunction I had felt, and was saddened with, Jewish-Christian and Jewish/Christian – Muslim relations that prompted involved in the Trialogue began to emerge in a political sense during the 2016 campaign and only got worse. It was either wallow in dismay and frustration, or engage. As soon as I read about Better Angels for the first time (in a David Brooks NTY column, early 2017), and then hopped on the website, my reaction was one of overwhelming relief – there were others, many others, both Red and Blue, that were equally dismayed, equally worried about the future of the American experiment, and here was a platform to do something about it. The first convention was at Eastern Mennonite University in Harrisonburg, VA, within driving distance of Gastonia. I registered, but not before I secured two "Reds" to come with me – because an underlying, foundational principal of Better Angels is that everything (leadership, funding, attendance at conventions) is half-red, half-blue. And although it's a national organization, its beating heart is most definitely grassroots programming. In other words, it does not attempt to work up in Washington DC like some other organizations (e.g. No Labels) and change things from top down (also an important effort, however), but to improve individual understanding and restore functionality to political discourse – without trying to change minds or values, from the ground up, individual to individual, community by community.
Why is understanding across lines of difference – faith, political, and otherwise -- important to you?
What choice is there? Human society suffers from the physics of entropy – it wants to go to disorder until/unless energy is put into it. The results of not making such efforts is plainly obvious and spread across history, where human beings devolve to our worst instincts, injustice prevails, societies decay or are propped by authoritarianism with catastrophic consequences. The result is so predictable (meaning, predictably bad) that the only responsible thing to do is participate in what remedies are available – or create the remedy oneself, if necessary, out of whole cloth (which is what Dr. King did, by the way). The alternative is to sit idly by while human relationships strain to breaking points and dysfunction worsens around you. Which is no alternative at all, in my opinion.
How does your Reform Judaism influence your work in the community?
My parents were charter members of Temple Sinai in Atlanta, built upon relatively pioneering principles (at the time) of social action and it would come as no surprise that being brought up in that environment, with my parents leadership there and their example in our home, informed my worldview and manner of being today. A particular mention must be made of Sinai's founding Rabbi Dick Lehrman, whose mentorship and inspiration have stayed with me long after he left this world too young. His office had a poster, picture of a turtle with the phrase: "Behold the turtle, who never gets anywhere unless he sticks his neck out," and for that guiding ideal his desk was full of little turtle trinkets people would gift him, one of which was subsequently given to me, my brothers, and many others, upon his passing. In that vein, if one is going to stick one's neck out, what better reason to do it if not in the service of repairing the world? If the phrase tikkun olam was not already in circulation I would have to invent one like it, as I believe we are each here on earth for one singular reason, to make it a better place for having been here, or at least one's own little corner of it. This is what gives our lives meaning and purpose.
What does it mean to receive this award named for Martin Luther King Jr.?
Frankly it comes as a complete shock. It is honor enough to be recognized by one's own community, much less along with the likes of the other recipients (Mayor Walker Reid and Deacon John Weisenhorn)… let alone to be mentioned in the same breath as Dr. King, whose galactic-level courage, vision, and tenacity moved mountains. To be honest I feel completely undeserving compared to so many others in Gastonia and Gaston County working tirelessly for, and in some cases devoting their entire lives to, the single pursuit of community cohesion, brotherhood, fellowship, and repairing our social fabric where it is most strained. Many, many hands have set that table, my small contribution was just to send out some invitations and bring people to it. This seems hardly worthy of any recognition, but the award will be cherished as one of the most significant honors of my life.
Related Posts
Image
We stand with the people of Israel during these difficult and challenging days and pray for the safety and immediate release of all of the hostages. See our resources and actions you can take.
Image
Before sharing some tools for facing and combating antisemitism, it's important to have a clear understanding of exactly what antisemitism is. 
Image
When we think about climate change, I believe we often get lost in the global context and forget about its local impacts. Climate change is a complex, unfamiliar, slow-moving, and intergenerational problem that covers a broad range of policies, topics, and headlines.