Image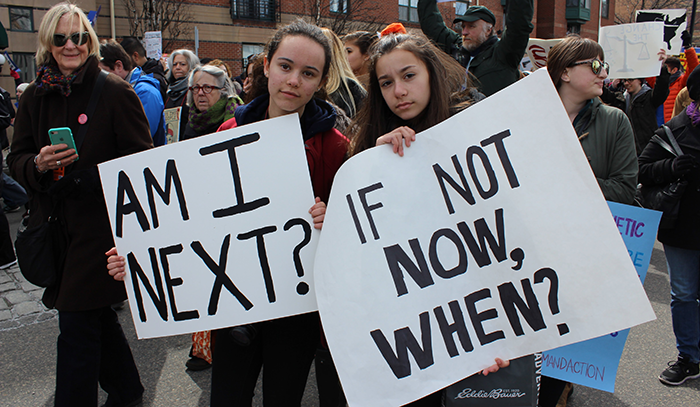 California Governor Gavin Newsom responded to RAC-CA and our allies' calls by tripling funding for local gun violence prevention (GVP) programs.
Newsom's announcement came less than a week after the conclusion of our successful call-in week. Nearly 900 Reform rabbis, cantors and congregants called Governor Newsom urging him to include $39 million in funding for the California Violence Intervention and Prevention (CalVIP) local GVP programs in his budget. RAC-CA calls swamped the Governor's switchboard, even shutting it down at times.
Ben Ginsburg, RAC-CA leader and member of Congregation Or Ami in Calabasas, said:
"The increased funding for CalVIP is a huge victory for me and all of RAC-CA because I know that violence intervention and prevention is the best way to save lives. CalVIP programs have a proven track record of success."
Nearly 9,000 Californians are shot per year. The CalVIP programs aim to reduce that number by providing competitive grants to local, grassroots programs and California cities to intervene and prevent gun violence in the neighborhoods most impacted. And, these programs are effective -- CalVIP programs have already reduced gun violence in Oakland by 52% and in Stockton by 35%. Additional funding will spread these initiatives to other cities.
Rabbi Emeritus Rick Litvak from Temple Beth El in Aptos reflected on what this issue means to him personally: 
"Ever since my grandfather was murdered in a holdup of his store when I was 10 years old, I've been wanting to find effective ways to prevent gun violence. The Jewish teaching not to stand idly by the blood of your neighbor has also spurred me to work on this issue, especially in the face of the rampant taking of lives through gun violence."
Jewish tradition tells us "one who saves a single life, it is as though this one has saved the entire universe" (Mishnah Sanhedrin 4:5). When we think of the circle of loss from the death of just one member of a family and community, we know that full funding for CalVIP local gun violence prevention programs will save universes. In the face of the tragic shooting in Poway, we renew our commitment to ending gun violence in all communities. This is one step in that journey.  
Governor Newsom has now proposed $27 million in funding for the CalVIP programs in his "May Revise" budget. While this figure is short of the $39 million RAC-CA and its allies asked for, it represents a great victory for efforts to prevent gun violence. Twenty-seven million dollars is triple the funding in last year's budget. It is clear that the advocacy efforts of Reform congregations and our allies directly influenced the increase proposed by the Governor.
While we celebrate the increase in the "May Revise," we will continue to work with our allies to add $12 million in the legislature's budget, which must be submitted by June 15. The Governor and the legislature must agree on a final budget by June 30. 
Lee Winkelman is the California Organizing Director for the Religious Action Center of Reform Judaism.
Related Posts
Image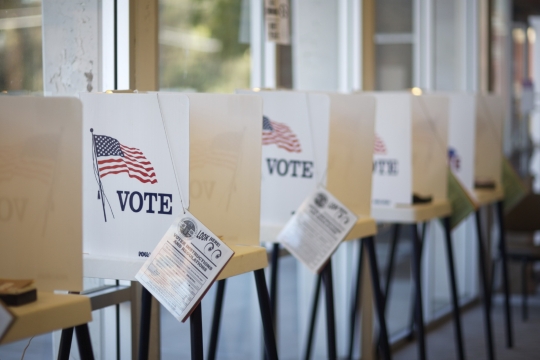 With 2023 in full swing, leaders and officials at every level are setting their agendas and priorities for the coming year. We continue to be proud of the power we built and mobilized in 2022 as a Reform Movement as we gather to set the agenda for our work in 2023.
Image
January 22nd will mark 50 years since the Roe v. Wade decision and the first anniversary since the Supreme Court overturned Roe last summer, paving the way for states to ban abortion and restrict other critical reproductive health services.
Image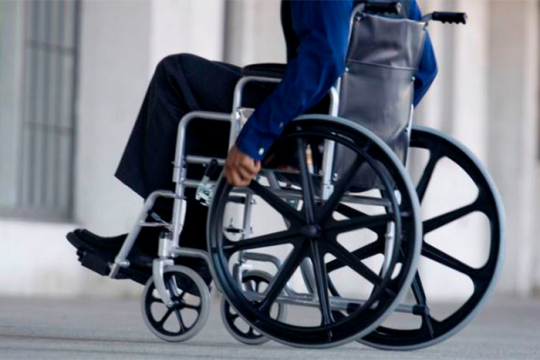 The Religious Action Center is excited to continue our partnership with the Jewish Federations of North America as hosts of the annual Jewish Disability Advocacy Day (JDAD) on February 15th at 12 PM ET. Registration is officially LIVE!