Image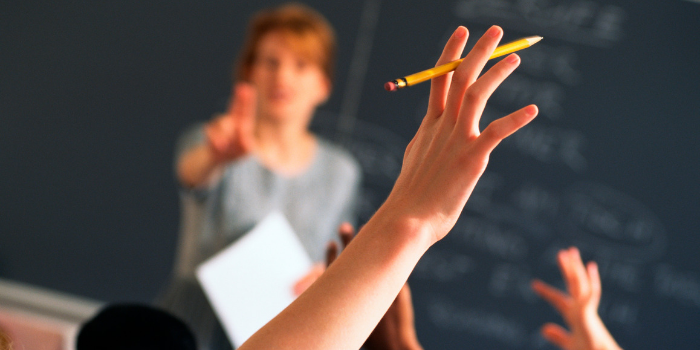 This month and over the next few weeks, millions of students across the United States are heading back to school. The new academic year is filled with celebration and opportunities for growth, and it also provides an opportunity to reflect on what Judaism can teach us about the importance of public education.
Jewish tradition explains that education has the power to shape lives. We are commanded to "train a youth in the way he ought to go; he will not swerve from it even in old age" (Proverbs 22:6). Educational equity is particularly important, because a quality education promotes intergenerational mobility and has a positive impact for decades to come. The Talmud explains that "one who teaches a child Torah is considered to have taught that child and that child's children and grandchildren, to the end of the generations" (Kiddushin 30a). Yet our support for education extends far beyond teaching Torah in synagogues or Hebrew schools. Public education is especially important, as our tradition mandates that every community must establish local schools, recruit and support qualified teachers, and ensure manageable class sizes.
The Religious Action Center has a proud history of advocating for quality public education. Most recently, RAC-TX successfully advocated for equitable school finance reform in Texas this past spring. Our support for public education is grounded not only in the aforementioned Jewish texts, but also in the fact that public schools are uniquely open to every student, regardless of their religion, race, socioeconomic status, sex, sexual orientation, gender identity, disability, or any other protected characteristic. And by promoting diversity and the free exchange of ideas, public schools form the heart of the American identity and our democratic system.
Unfortunately, the American public education system is threatened by private school voucher programs. According to the U.S. Department of Education, 14 states plus the District of Columbia operate traditional school voucher programs in which the government directly uses taxpayer dollars for private school tuition. Furthermore, 17 states offer tuition tax credit programs which also funnel public money to private schools.
These school voucher programs severely weaken our public education system. Often couched as "school choice," tuition tax credits and traditional vouchers can divert desperately needed resources away from the public education system and benefit only a few of the nation's students. With low teacher pay, overcrowded classrooms, crumbling infrastructure, and outdated textbooks, many school districts are severely underfunded and cannot bear to lose even more resources. And while vouchers are often presented as an opportunity to access better-funded schools, vouchers do not actually guarantee school choice. Rather, they contribute to the monetary means of a family to send their child to a private school if that school accepts the child and do not necessarily provide enough funding to allow families to afford private schools. Even if a family is able to afford the tuition, private schools are not always required to accept English language learners, students with disabilities, LGBTQ students, students from other faiths, or students of different genders (such as all-male or all-female schools). Furthermore, contrary to popular belief, vouchers do not actually improve academic achievement relative to public schools, as shown in studies of the D.C. and multiple state voucher programs.
With this in mind, what does the state of play look like for school vouchers as this academic year begins? Since the opening of the 116th Congress, multiple representatives and senators have introduced bills to expand school voucher programs at the federal level. Fortunately, most of this legislation has not advanced, but the D.C. Opportunity Scholarship Program remains a major threat. As the only federally funded voucher program in the country, the D.C. Opportunity Scholarship Program currently diverts $15 million in taxpayer money from across the country to private schools in the District of Columbia each year. The program was first launched by Congress in 2003, was subsequently extended in 2011 and 2017, and is up for reauthorization again this year.
Unfortunately, the House of Representatives recently passed a bill in late June that increased funding for D.C. vouchers to $17.5 million. While the House bill did mandate that D.C. private schools receiving voucher money must adhere to federal civil rights protections, we believe that the Senate Appropriations Committee is unlikely to include this provision when it votes on its version of the bill this fall.
As we look towards a new academic year, it is clear that America must invest in public education because all of America's children deserve a first-rate education. Rather than implementing private school voucher programs with taxpayer money, state and federal governments should support public schools with public funds to make them safer, stronger, and more equitable.
Related Posts
Image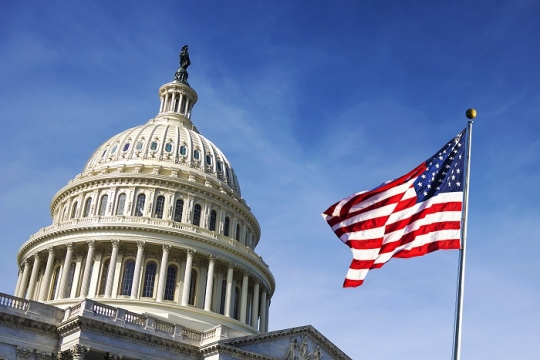 With the reintroduction of the John Lewis Voting Rights Advancement Act last week, it's important to remember the true cost of getting the Voting Rights Act passed.
Image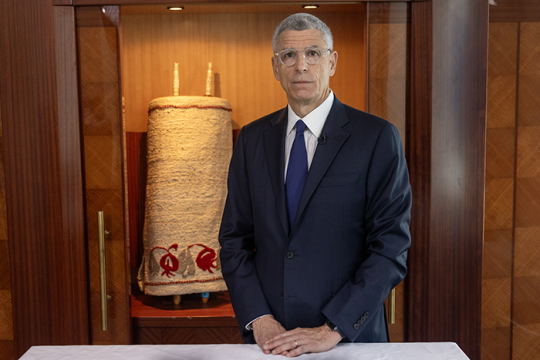 As Yom Kippur 5784 approaches, our commitment to making amends and pursuing restorative justice remains resolute. Even as the final shofar blast sounds at the end of Neilah, we will continue to hold ourselves accountable and atone for the harm suffered by victims and survivors. We will never shirk this challenging, morally demanding work. 
Image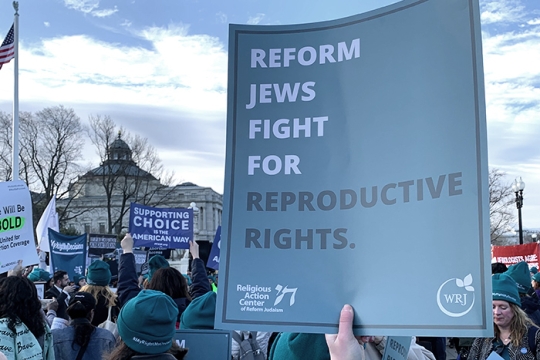 On November 7th, Ohioans will go to the polls to vote on the freedom of reproductive rights in our state. Issue 1 would establish a state constitutional right to "make and carry out one's own reproductive decisions," including decisions about abortion, contraception, fertility treatment, miscarriage care, and continuing pregnancy.