Image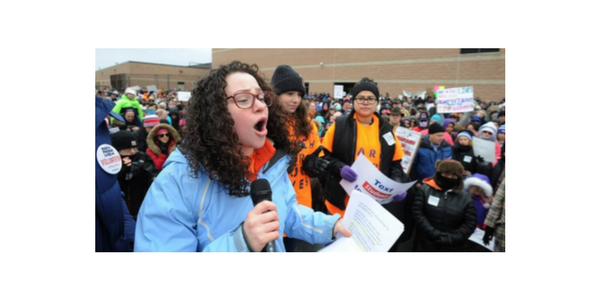 In response to the Marjory Stoneman Douglas High School shooting, communities across the country have come together to help protect our schools and our students. What makes this gun violence prevention movement different from other past movements is that, this time, it is led by teenagers.
I think that is amazing.
It is amazing that teenagers are using their voices to make change. Not just small changes – we are pushing for legislation that will permanently change our country's future. Seeing the brave students from Marjory Stoneman Douglas High School, and how they started to use their voices to make change, I realized that I needed to be doing the same. I needed to use my voice because I don't want my high school to be the next victim of gun violence.
I used my voice on March 24th at the Vernon Hills, Illinois March for Our Lives rally. I spoke in front of over 2,000 community members. This experience truly opened my eyes to the world of advocacy. Speaking at the March for Our Lives showed me that advocacy is more than just saying "I believe that…" or sharing a link on Facebook.
Advocacy is about getting involved in your community, and stepping up when you feel that something isn't right. But the most important part of this kind of advocacy is community. If I am the only one who speaks up, will change come? There is power in numbers, and when individuals come together as one, change will happen.
We can achieve more together as a community.
That's why I'm involved in organizing the Illinois Religious Action Center of Reform Judaism (RAC-IL), which was created to empower synagogues and individuals to help better their communities, and truly engage in the work of tikkun olam, repairing the world. Through RAC-IL, people from all walks of life will be able to use their voices to speak up for what is right.
Together, in Illinois and across the country, young people will bring communities together, and we will make a difference in preventing gun violence and building a better world for all.
Danielle Wolff is a senior at Vernon Hills High School, in Vernon Hills, IL. She is a member of Congregation Or Shalom, where she is a Hebrew tutor and president of the high school youth group. She is currently a fellow in the RAC's Teen Justice Fellowship.
Related Posts
Image
The RAC and WRJ are proud to sponsor NCJW's Repro Shabbat February 17th-18th (Parshah Mishpatim), when the Reform Jewish Movement will join with the wider Jewish community to recommit ourselves to reproductive health and rights.
Image
This blog post is adapted from a drash by Rabbi Julie Saxe-Taller at Jewish Earth Alliance's January 2023 webinar, The Climate on Capitol Hill, January 2023 with Senator Sheldon Whitehouse.
Image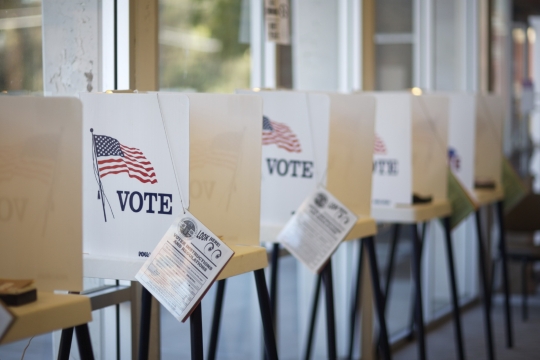 With 2023 in full swing, leaders and officials at every level are setting their agendas and priorities for the coming year. We continue to be proud of the power we built and mobilized in 2022 as a Reform Movement as we gather to set the agenda for our work in 2023.