The lead poisoning crisis in Flint, Michigan, has propelled the topic of environmental racism into the media and public discourse. Environmental racism refers to the disproportionate exposure of people and communities of color to pollution and toxic materials in the soil, water and air. This heightened exposure can lead to a wide array of adverse health outcomes, especially for children. Rooted in the recognition that the earth was created by and ultimately belongs to God, the Reform Movement  long spoken out about the destructive effects that pollution and the release of toxic substances can have on the natural environment and on our communities.
As our Movement engages in a campaign for racial justice, we should remember that racial inequality is not only found in overtly racist comments or actions of certain groups or individuals. The effects of racial injustice manifest themselves in a variety of subversive ways throughout our society, from poverty and hunger to mass incarceration and exposure to harmful pollutants. Here are four infographics that help illustrate the relationship between race and environmental safety in communities across the United States.
People of color are exposed to greater amounts of nitrogen dioxide pollution on average than white people (Mother Jones – "This Is How Racist Your Air Is" by Julie Lurie, 4/28/14).
Lead poisoning like what we have seen in Flint, MI, disproportionately impacts black and Latino children (Vox – "America does a terrible job tracking how many kids have lead poisoning" by Sarah Frostenson, 2/5/16)
In Los Angeles County, California, toxic release facilities are located overwhelmingly in or near neighborhoods with large proportions of people of color (Huffington Post – "Environmental Racism Takes Hold In California" by Olivia Zaleski, 5/25/11)
In Massachusetts, cumulative toxic exposure is higher in communities that are more predominantly non-white (Faber and Krieg, "Unequal Exposure to Ecological Hazards: Environmental Injustices in the Commonwealth of Massachusetts," 2002)
Learn more about the RAC's work on the environment and racial justice.
Related Posts
Image
I spent the first year of the pandemic in South Korea, but even before the pandemic, I wore masks because of the bad air days. South Korea's rapid transition from a war-torn nation to an industrial superpower with a GDP equivalent to the State of New York exacted a terrible cost on Korean air quality.
Image
Any day now, Judge Matthew Kacsmaryk will issue a ruling in Alliance for Hippocratic Medicine et al v. U.S. Food and Drug Administration et al, a case that asks the United States District Court for the Northern District of Texas to order the Food and Drug Administration to rescind its 20-year-old approval of mifepristone (one of two medications commonly used in medication abortion)--a major decision that could pull the drug off the market nationwide.
Image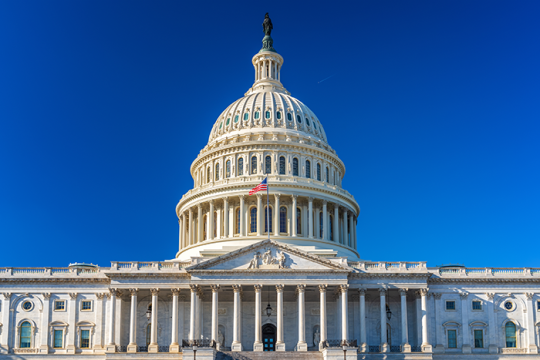 Reform communities across North America have strengthened our Movement's collective power by engaging voters and advocating for racial justice. Let's continue this work on May 10-11 together in Washington, D.C.