Image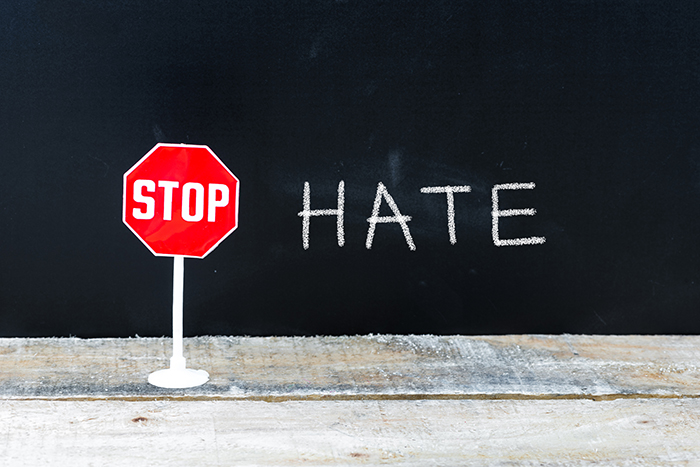 The rising incidences of antisemitism in the United States, Canada, and around the world are deeply concerning. Since the Hamas terror attack on Israel on October 7th, the ADL has found antisemitic incidents have risen nearly 400% from the same time last year. The URJ has been on the forefront of fighting Jew-hatred for years, and today it remains among our top priorities.
In 2021, the URJ and the ADL launched a critical partnership to combat antisemitism and hate, offering resources for both congregations and individuals to respond to acts of antisemitism and hate in their communities. Learn more about this partnership and find helpful links. We are also proud to have recently launched our third cohort of Reform movement congregations participating in Kulanu: Synagogues in Action Against Antisemitism.
On Monday, October 30, I joined a handful of leaders in the American Jewish community for a meeting at the Department of Education with Secretary Miguel Cardona, Second Gentleman Douglas Emhoff, and Ambassador to Combat Antisemitism Deborah Lipstadt, to discuss antisemitism on college campuses and K-12 schools. We shared that in the 3-plus weeks since Hamas's October 7 attack on Israel, students are increasingly afraid to wear kippot, Stars of David, or otherwise identify publicly as Jews. They are afraid to take their meals at the kosher cafeteria, join events sponsored by Jewish groups, or express their Zionism on campus. Professors have singled out Jewish students for ostracism, physical altercations have accompanied rallies and protests, and online posts extolling violence toward Jewish students leave us all deeply concerned about the atmosphere festering in academia. The same holds true for schools at the K-12 level, where some Jewish students and their parents have experienced fear.
Monday's meeting was an opportunity to share these realities with the Secretary, the Second Gentleman, and the Ambassador. They heard our concerns, and each expressed their commitment to stopping antisemitism from flourishing in schools at all levels. In addition to initiatives already underway as part of the White House's landmark National Strategy to Counter Antisemitism, they committed to additional steps to be shared publicly within the next two weeks.
Throughout Jewish history, our people have known what it is to live in nations that did not protect us. We saw what that looks like in videos from Dagestan, Russia, where last weekend a mob fueled by vicious antisemitism marauded through the airport in search of arriving passengers from Tel Aviv. Our experiences in the United States and Canada have been different. That must not change. It's on each of us to continue to hold our leaders at all levels - in schools, communities, and government - to their responsibility to ensure that our students and every Jewish individual feels safe and secure to live their Judaism and their Zionism freely and openly.
Related Posts
Image
We stand with the people of Israel during these difficult and challenging days and pray for the safety and immediate release of all of the hostages. See our resources and actions you can take.
Image
Before sharing some tools for facing and combating antisemitism, it's important to have a clear understanding of exactly what antisemitism is. 
Image
When we think about climate change, I believe we often get lost in the global context and forget about its local impacts. Climate change is a complex, unfamiliar, slow-moving, and intergenerational problem that covers a broad range of policies, topics, and headlines.