Image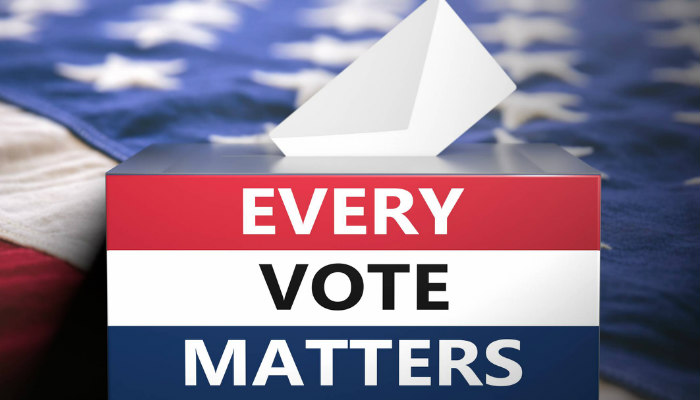 Please check back regularly, as we will be updating with new information as the situation and opportunities change.
1. Urge your state leaders to count every vote.
The COVID-19 pandemic has led more Americans to vote-by-mail, which means that it is taking longer to count every vote this year. However, when we take the time to count and verify every ballot, it is a sign that our democracy is working.

State election officials have a duty to ensure that every eligible vote is counted before certifying their state's election results. Use our easy action alert tool to urge your governor and attorney general to ensure every vote is counted before certifying the election results.
2. Amplify the message to count every vote. 

Share this message through our video on Facebook, Twitter, and/or Instagram to share this message and encourage others to be patient and have faith. 
Share one of these images on Facebook.

​​​​​​​3. Join a webinar to learn about actions you can take.
You're invited to join us for these opportunities:
Post-Election Analysis
Friday, November 6th at 2:30 pm ET
Join RAC Director Rabbi Jonah Pesner and Associate Director Barbara Weinstein to discuss a post-election analysis and welcome in Shabbat together

Leading your Jewish community in the days after the election (Follow up)
Tuesday, November 10, 1 - 2 pm ET
The agenda is being developed to reflect the needs of the moment. Registration link coming.
Co-sponsored by JOIN for Justice, the Religious Action Center, and T'ruah: the Rabbinic Call for Human Rights. Registration link coming soon.

Every Voice, Every Vote: What's Next?
Wednesday, Nov. 11, 8pm ET
Join us as we lift up stories and celebrate our collective accomplishments, hear from our partners about the impact of this election on the most urgent issues of the moment, and commit to being a part of the ongoing effort to mobilize our Reform Movement to pursue justice and effect change at the local, state, and federal levels in 2021.
Watch recordings of past learning opportunities:

Ensuring a Free and Fair Election - RAC-CCAR Rabbinic Master Class 
The Rabbinic Master Class focuses on what we can do to ensure a free and fair election. What should we do to prepare for any challenges that arise around the election results? How can we think about these issues through a Jewish lens? Speakers include Vanita Gupta of the Leadership Conference on Civil and Human Rights and Aaron Dorfman from the Lippman Kanfer Foundation. Watch the recording.
 
Combatting Threats to Our Democracy – Program for faith leaders 
This election season our nation is facing unprecedented challenges. As faith leaders, we have a unique and important role to play helping strengthen democracy, caring for our congregants, and strengthening the communities we are part of. Join us for an important conversation about what you can do to respond to the threats to democracy during this election season. Watch the recording.
3. Take part in volunteer opportunities.
In making your decision, remember that pikuach nefeshpikuach nefeshפִּקּוּחַ נֶפֶשׁThe concept that saving a life overrides all other biblical commandments.  is Judaism's highest mitzvahmitzvahמִצְוָהLiterally, "commandment." A sacred obligation. Jewish tradition says the Torah contains 613 mitzvot Mitzvot refer to both religious and ethical obligations. . Especially in the midst of a pandemic, we encourage you to care for your health and safety by heeding the advice of experts and following CDC guidelines when making decisions about in-person activity.
For additional information, see After the Election, Here's What We Know – and What We Don't
Support the RAC: Give generously to sustain the work of the civic engagement campaign and voter protection.