Image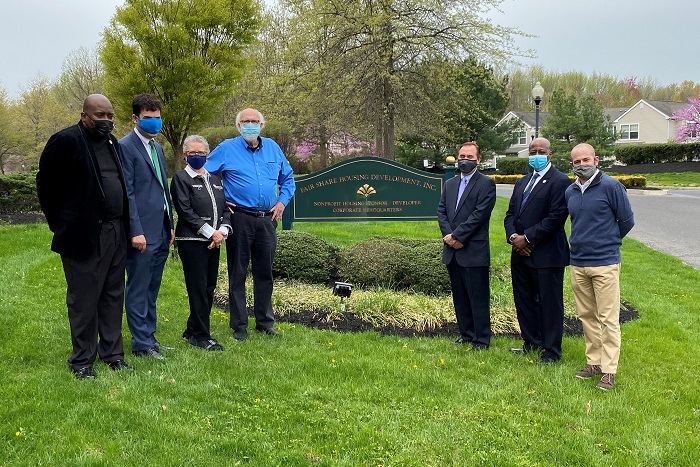 Register to join the kickoff of RAC-NJ's Ban-the-Box in Housing Campaign via Zoom on Thursday, May 6 at 7:30 pm ET.
New Jersey has the nation's highest ratio of black-to-white incarceration, at more than 12 Black New Jerseyans incarcerated for every white New Jerseyan. Over 60% of New Jersey's total prison population is Black, even though Black people make up only about 15% of the state's total population. If enacted, the Fair Chance in Housing Act will increase access to safe and secure housing – a key pillar of reducing recidivism. This campaign addresses two of New Jersey's pressing racial and economic justice needs: criminal justice reform and housing justice.  
The bill will require most New Jersey residential landlords to remove questions regarding a potential tenant's criminal history from initial applications for housing. This allows the potential tenant the opportunity to tell the landlord the person's story of t'shuva  -- repair – instead of being rejected, sight unseen. To learn more and get involved, please join RAC-NJ on The Tent.  
Even prior to kickoff, we are beginning to act on this campaign in concert with our partners.  
On Monday, April 19, 2021, Rabbi Benjamin David, the Rabbi of Adath Emanu-El in Mt. Laurel, at the invitation of Fair Share Housing Center, joined New Jersey legislators including the Speaker of the New Jersey General Assembly, Assemblyman Craig Coughlin to tour the Ethel R. Lawrence Homes that were the result of the Mt. Laurel lawsuit and to discuss Ban the Box in Housing and other fair housing priorities.  

On Tuesday, April 27, 2021, led by Fair Share Housing Center, RAC-NJ is participating in as part of a coalition of legislators, civil rights advocates, and faith leaders to host a virtual press conference calling on the New Jersey Legislature to pass A1919/S250.   
Urge your legislators to give everyone a fair chance in housing