Greening Reform Judaism endeavors to promote environmental awareness, integrating Jewish values, learning and actions that promote sh'mirat ha-adamah - protection and renewal of the world.
Earn a GreenFaith Shield
The RAC is covering tuition for up to 20 Reform congregations to enroll in the GreenFaith Energy Shield Program, which will guide congregations to become leaders in sustainable practices and spiritual approaches to environmental values. Enroll today!
URJ Camps and Congregations Go Green!
Check out all the innovative ways URJ Camps and congregations are going green. From bringing trees in to the sanctuary to planting community gardens, this interesting and instructive slide show will give you myriad ways to green your community!
Just Table, Green Table
At the 2009 Biennial, Rabbi Yoffie called for a commitment to ethical eating, asking synagogue leaders to "carefully, thoughtfully, Jewishly" formulate new eating guidelines for their communities. Visit the Program Bank for developing new food policies, planting community gardens, and educating membership about righteous, healthy eating.
Press Releases
Image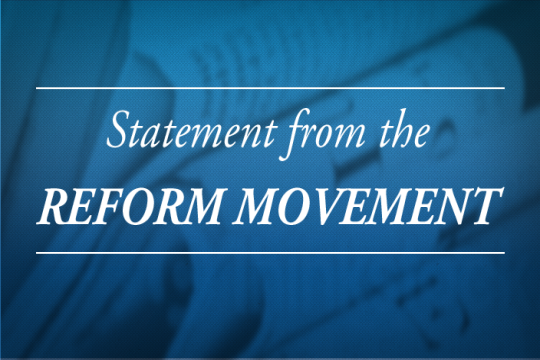 In response to Senate and House passage of the Inflation Reduction Act (H.R. 5376), Barbara Weinstein, Director of the Commission on Social Action of Reform Judaism, released the following statement on behalf of the Union for Reform Judaism, the Central Conference of American Rabbis, and the wider Reform Movement institutions.
Image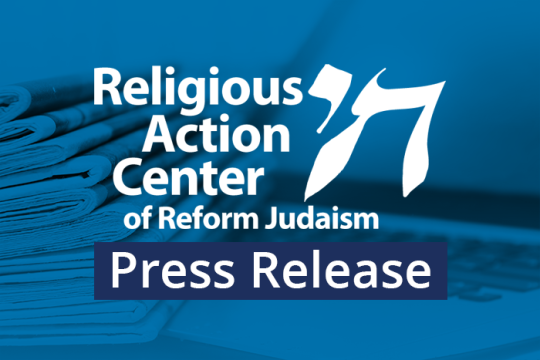 "We are extremely disappointed in the Trump administration's proposal of the so-called 'Affordable Clean Energy Rule,' which would further abdicate American leadership in the fight against climate change."
Image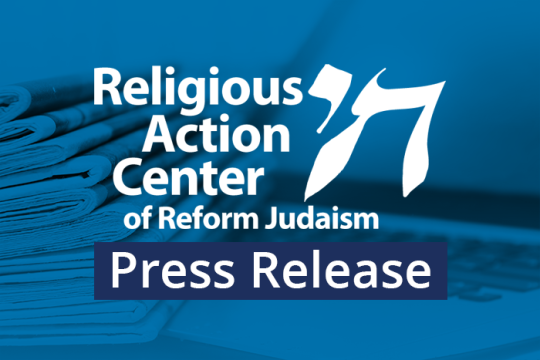 "We strongly condemn the president's decision to shrink Bears Ears and Grand Staircase-Escalante national monuments. These places are unique ecological treasures and sites of invaluable cultural heritage for several American Indian tribes. Removing their protections would continue a shameful history of indigenous erasure."