Image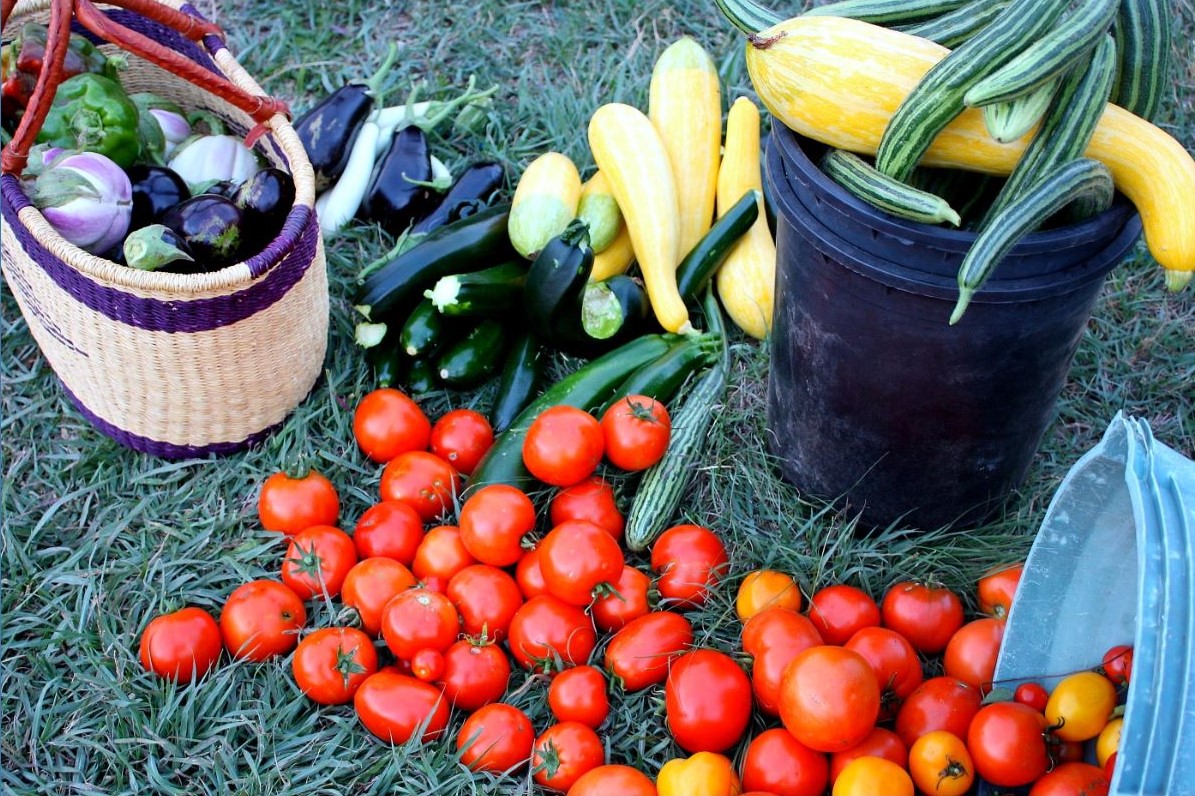 The Jewish Holiday season is in full swing. We have celebrated Rosh Hashanah, the Jewish New Year and Yom Kippur, the day of repentence, and now we are rounding the corner to Sukkot and Simchat Torah. Jewish tradition asks us for introspection and reflection during this season. It asks us to practice a deep grounding within ourselves, our communities and our earth. It asks us for intentionality as we reflect on Rosh Hashanah, repent on Yom Kippur and celebrate on Sukkot.
Sukkot, the harvest holiday that takes place on the 15th day of the month of Tishrei, marks the end of the end of the agricultural year. It is a time to give thanks for the bounty of the earth. We commemorate this holiday by decorating our sukkot with fruits, vegetables, and harvest items. We shake the lulav and the etrog to connect ourselves to the earth as we eat and spend time outside.
This year, our celebration of a Jewish agricultural holiday corresponds with a secular agricultural day, Food Day, celebrated every October 24. This year's theme is "Toward a Greener Diet," and gives us an opportunity to consider where our food comes from and how it is produced.
Let's take this double holiday to move "toward a greener diet" in a Jewish way. The Torah teaches us to be intentional about our food consumption. The laws of Kashrut (keeping kosher), designed to bring considerations of health and humility into our diets, force us to think about our consumption. We must determine what is kosher, literally meaning "fit," for consumption. According to the text, we do this as we avoid "boiling a kid in its mother's milk," (Exodus 23:19); refrain from eating shellfish (Deuteronomy 11:9) and observe other laws of kashrut from the Torah. Many of us also do this by not eating meat or animal products all together or making an effort to eat healthy or local foods.
Eco-Kashrut is an effort to combine the Torah teachings of Kashrut with Jewish ethical values in considering ideals for social justice in the areas of animal welfare, environmental impact and consumer integrity. Eco-Kosher also expands beyond just what we put into our bodies to include all of the products we take from the earth.
Rabbi Arthur Ocean Waskow, one of the modern leaders of the eco-kashrut movement, asks us to consider the following questions in an effort to consider greener consumption: "Is it eco-kosher to eat vegetables and fruit that have been grown by drenching the soil with insecticides? Is it eco-kosher to drink Shabbat kiddush wine from non-biodegradable plastic cups? Is it eco-kosher to use 100 percent unrecycled office paper and newsprint in our homes, our synagogues, our community newspapers? Might it be eco-kosher to insist on 10 percent recycled paper this year, 30 percent in two years, and 80 percent in five years?"
This year, as you sit in your sukkah and celebrate Food Day, thinking of all of the earth's marvelous gifts, consider deepening your celebration by reflecting on how you can be more intentional about what you take from the earth. Check out the RAC's Food Justice page for more Jewish perspectives on food.  
Related Posts
Image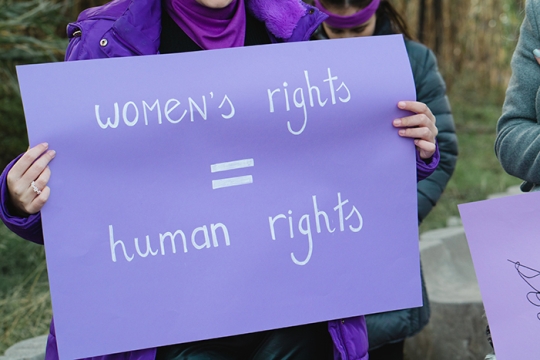 March is Women's History Month, a celebration that recognizes and celebrates the contributions of women throughout the nation's history.
Image
I spent the first year of the pandemic in South Korea, but even before the pandemic, I wore masks because of the bad air days. South Korea's rapid transition from a war-torn nation to an industrial superpower with a GDP equivalent to the State of New York exacted a terrible cost on Korean air quality.
Image
Any day now, Judge Matthew Kacsmaryk will issue a ruling in Alliance for Hippocratic Medicine et al v. U.S. Food and Drug Administration et al, a case that asks the United States District Court for the Northern District of Texas to order the Food and Drug Administration to rescind its 20-year-old approval of mifepristone (one of two medications commonly used in medication abortion)--a major decision that could pull the drug off the market nationwide.