Image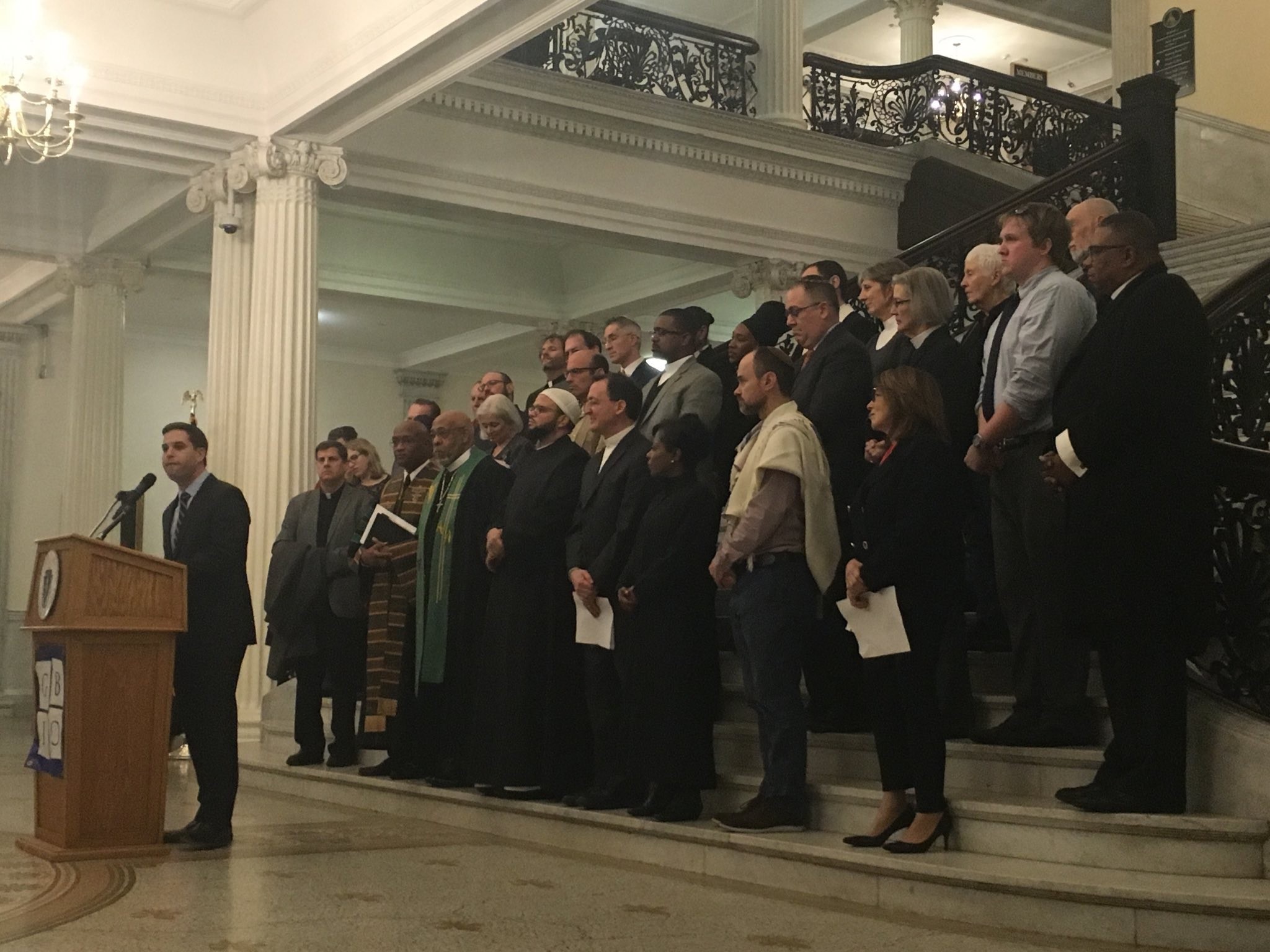 Rabbi Neil Hirsch speaks at an interfaith prayer vigil for criminal justice reform at the Massachusetts Statehouse. 
Criminal justice reform, as an outgrowth of the Reform Jewish Movement's commitment to racial and economic justice, is one of the three pillar issues of the RAC's Urgency of Now campaign. We are all grateful to those in law enforcement who risk their lives every day to keep us safe, but we also know that structural racism is a real inheritance in our country. The history and enduring presence of racism stains America, so much so that lawyer and author Michelle Alexander has called the mass incarceration of African American men "The New Jim Crow."
For far too long we have seen a tremendous disparity nationwide in how people of color are policed, prosecuted and sentenced versus white communities. Historically, for example, where white people have received treatment for drug offenses, people of color have been sent to prison. According to the NAACP, African Americans and whites use drugs at similar rates, but the imprisonment rate of African Americans for drug charges is almost 6 times higher.
The Reform Jewish Movement has resolved to advocate for criminal justice reform state by state and allied with other organizations to fulfill the commandment, "Justice, justice you shall pursue" (Deuteronomy 16:20). Even in supposedly progressive Massachusetts, the incarceration rate has tripled since the 1980s. With great thanks for the tremendous leadership and organization of Charles Koplik of the Union for Reform Judaism, Rabbi Neil Hirsch and Rabbi Elaine Zecher, Reform Rabbis and lay leaders heard the call and have joined coalitions to help push forward an omnibus bill for criminal justice reform. In one action, over 50 clergy from 35 Reform congregations authored a letter to the governor and state leadership demanding reform.
We in Massachusetts are now thrilled to report amazing news: the Criminal Justice Reform Bill has moved forward toward final passage. The bill includes significant reforms, including:
Repealing many of the long Mandatory Minimum Sentences on drug charges,
Criminal Offender Record Information reform so people can get jobs and access to housing,
Lessening of punitive fines and fees, increasing the threshold for what's a felony for theft,
Diverting more to drug treatment instead of to prison,
Expungement of misdemeanors for youth when they turn 18 and other juvenile justice reforms,
Solitary confinement reforms,
Fewer single parents going to prison,
More compassionate release of terminally ill and severely disabled prisoners,
More police training that will lead to more racially sensitive policing and reduces the likelihood of police involved shootings,
Stronger data collection to increase accountability.
Encouraged by a team of ten lay coordination leaders, 14 Reform congregations across the state held in-district meetings with our State representatives and told them this bill was worth supporting, that it would bring closer the day when "justice will roll down like waters and righteousness as a mighty stream" (Amos 5:24). And many more Reform congregations were organized to email and call our State representatives to advocate for these changes. Using a phone-to-action system provided to us by the Greater Boston Jewish Community Relations Council, we reached out to legislators at critical junctures in the campaign demanding action.
Last November 2017, we joined in an interfaith prayer vigil on the steps inside the Statehouse with clergy of all backgrounds to pray, sing, and speak out for a better justice system. On that memorable day, we traveled from near and far to call for support of Jobs Not Jails and other reforms to make our communities more safe. The Reform Jewish Movement has been well-represented in this effort. Joining hands with people of all faiths and singing on the steps in the middle of the Statehouse will echo in people's memories for years to come.
The work, however, is ongoing. "It is not your task to finish the work, but neither may you desist from it" (Pirkei Avot 2:21). In Massachusetts, there is still more work to be done in hiring more police officers of color and greater systematic transparency.  Nationwide, you can help in efforts to pass similar laws in your state. Progress comes step by step. Connect with the Religious Action Center of Reform Judaism to learn more and take action in this Urgency of Now campaign for racial justice.
Rabbi Joseph Meszler is the spiritual leader of Temple Sinai in Sharon, Massachusetts. Rabbi Meszler has been a Brickner Fellow through the Religious Action Center of Reform Judaism, is a member of the Hevraya of the Institute for Jewish Spirituality, and recently served as a Global Fellow with American Jewish World Service in 2017-18.
Related Posts
Image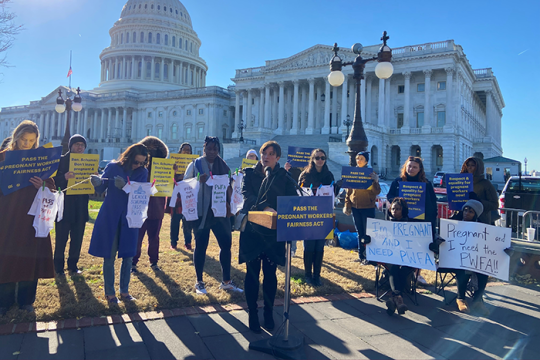 The following blog post is adapted from remarks given by Rabbi Eliana Fischel (Washington Hebrew Congregation) at the Pregnant Workers Fairness Act Rally on December 1, 2022.
Image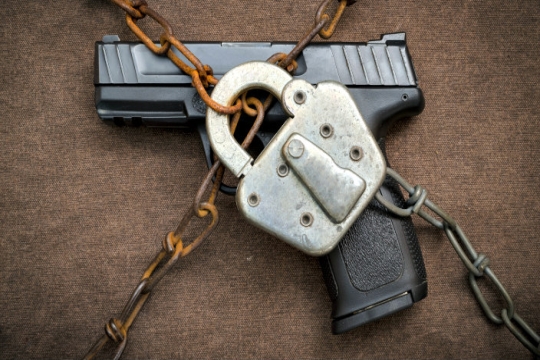 Gun Violence Prevention Shabbat is December 9-10 this year, and in the Torah portion, Parshat Vayishlach, Jacob wrestles with an angel to receive protection from a battle he foresees coming with his brother.
Image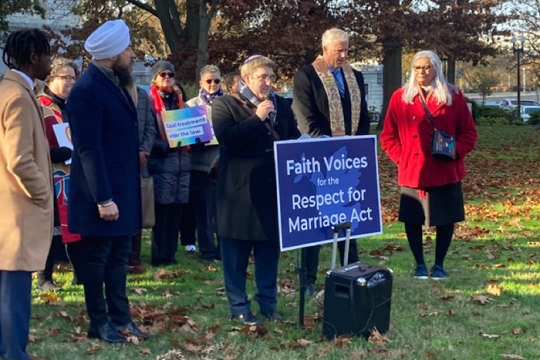 The following blog post is adapted from remarks given by Cantor Jason Kaufman (Beth El Hebrew Congregation, Alexandria, VA) at the Faith Voices for the Respect for Marriage Act Press Conference on November 17, 2022.