Image
We recently told you about all the changes coming to the 2019 Consultation on Conscience, including delegation coaching, a strong emphasis on youth leadership, a student ambassador program, the welcoming of the URJ's JewV'Nation Fellowship's Jews of Color Leadership Cohort alumni, and the debut of The Gilbert and Eleanor Kraus Initiative for Immigrant and Refugee Justice - in addition, of course, to plenary sessions and workshops featuring prominent social justice leaders and experts.
This year's Consultation on Conscience is the biggest in our history, with more than 1,000 attendees. We know, though, that there are so many more would-be attendees who simply can't be with us in person this time around. If you're one of those folks, fret not: We've made it easier than ever for you to tune in from afar and to join us from the comfort of your own home. 
Tune into our Livestream
We will be livestreaming all of our plenary sessions on the RAC website (with a special thanks to StreamSpot for making this possible), including real-time captioning. Livestreams will begin five to 10 minutes before each plenary session. The schedule is as follows:
Monday, May 19: Opening Plenary, 1:00-2:15pm EDT: Featuring: Desmond Meade, Sister Norma Pimentel, and an introduction to the new Gilbert and Eleanor Kraus Initiative for Immigration Justice
Monday, May 20: Morning Worship Experience, 8:45-9:45am: Led by Rabbi Kim Herzog-Cohen and Cantor Josh Breitzer
Monday, May 20: Morning Plenary, 9:45-11:15am: Featuring addresses by Rev. Al Sharpton and Eric K. Ward, a distinguished panel on young leadership, and a tribute to departed friends
Monday, May 20: Afternoon Plenary, 3:00-3:45pm: In memory of Al Vorspan, we will launch a call to action to re-covenant with one another for the justice work to come
Tuesday, May 21: Morning Plenary, 9:00-11:15am: Featuring: Speaker Nancy Pelosi, Senator Chris Coons (DE), Rep. Pramila Jayapal (WA), Rep. Ted Deutch (FL), and Paul Teller from the White House
Be sure to bookmark rac.org/livestream to tune into all our livestreamed broadcasts throughout the event. 
Watch on Facebook Live
Several key moments of the event will stream via Facebook Live on the RAC's Facebook page. Like the RAC on Facebook to ensure that you're notified when we go live!
Follow Along on Social Media using #RAC19
Throughout the duration of the Consultation on Conscience, we'll be live-tweeting, sharing Facebook updates, posting photos and videos to Instagram, and so much more. Use the hashtag #RAC19 on all social media platforms to see and take part in the many conversations chatter surrounding the event and to take part in the conversation yourself. Find us online:
Our Reform Movement partners, including the Union for Reform Judaism and URJ Youth, will also be sharing updates on their own social media accounts, so be sure to follow them, as well, for a fuller look at the experience.
Take Action for Justice
You don't have to be on-site at the Consultation on Conscience to do your part to better the world. Here are just a few ways to act:
We recognize the important contribution of the many Reform Jewish leaders who can't attend Consultation on Conscience this year, and we hope these livestreaming options allow you to access lessons and conversations of the Consultation on Conscience are as accessible as possible to those following along from home.
Related Posts
Image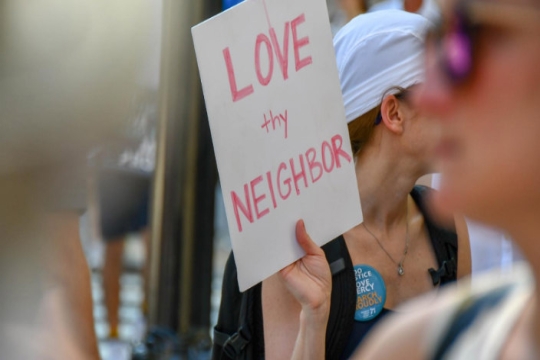 Together, these pieces of legislation would offer a path to citizenship for approximately 2.5 million people.
Image
These remarks are lightly adapted from those presented before the opening plenary of the 2019 Consultation on Conscience on Sunday, May 19, 2019.
Image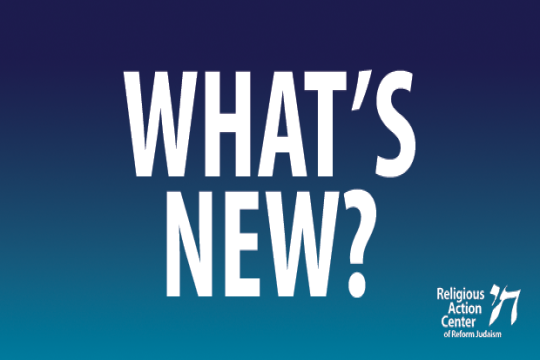 The world is changing, so the Consultation on Conscience is, too. This year's Consultation on Conscience – the Reform Movement's flagship social justice conference – will be the largest in history, welcoming more than 1,000 Reform Jewish social justice leaders from congregations and communities...