Image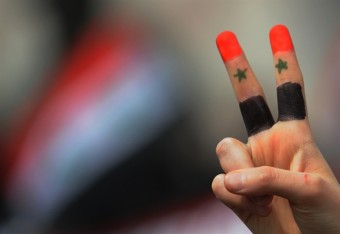 As I prepare to welcome in the Jewish New Year on Sunday night, I am plagued by the plight of the Syrian people. I am deeply concerned by the silence of the world. I hear the voices of the many refugees I met this summer in Europe who said to me: All we want is the world to hear our cries for help. How can this be happening in 2016? It is happening in our watch, in our time.  For me, I have to ask myself are we doing enough, and the answer is no. I am a student of history, and am certainly mindful of how the world stood by during the Holocaust.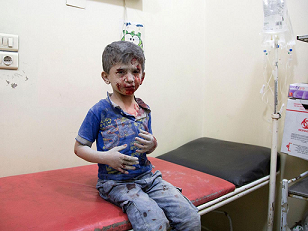 I look at this picture of a child injured in the recent bombing in Aleppo. Is he not created in the image of God like any other human being?  Does he deserve to grow up in an environment that is not an epicenter of death and destruction? Is his need any less great than that of our children?  Does he merit just a bit of the protection we give our children? UN Secretary General Ban Ki-moon has just said:  Aleppo is "worse than a slaughterhouse."
I wonder how it is that our members of Congress went home without acting on the Caesar Syria Civilian Protection Act of 2016 (H.R. 5732)?  This bill is clear it is about humanitarian and human rights issues and calls for the United States to consider action. The Caesar Syria Civilian Protection Act of 2016 would provide for investigation into potential war crimes and crimes against humanity accountable and be a great nonmilitary means of protecting Syrian civilians. 
It is authored by Eliot Engel (D-NY) and co-sponsored by Ed Royce (R-CA), and there is support on both sides of the aisle. Though the current congressional session ended Wednesday night, congressional leaders still have the opportunity to bring the bill to a vote in November.
During the short-lived ceasefire, an argument could be made to delay this bill for the sake of diplomacy. However, that agreement ended in the slaughter of civilians in Aleppo and increased bombing across Syria.
As the High Holy Days approach, I feel the need to act. I hope that others will join me in taking action. Click here to urge your elected officials to take action.
Throughout the High Holy Days, Jews will ponder the question, "Who shall live and who shall die?" in the Unetaneh Tokef prayer. One thing I know for sure is that the people of Syria are dying. I know that I cannot stand idly by. I know that something must be done. I know that a lot can happen when we act.
Elie Wiesel (z"l) taught us and challenged us: "I swore never to be silent whenever and wherever human beings endure suffering and humiliation. We must take sides.  Neutrality helps the oppressor, never the victim. Silence encourages the tormentor, never the tormented."
My prayers on the High Holy Days will be for the people of Syria and for strength never to be silent, for vision to see what really matters in the world, for better listening skills to hear the voice of conscience, and for the willingness to take sides and stand with the people of Syria in what is the worst human massacre of this century. I will also pray for hope that more people will join this endeavor and that as long as we act, there is always the potential of making things better. The people yearn to know that the world cares. My prayer is that they can hear our voices and see our actions.
Lee Bycel is the rabbi of Congregation Beth Shalom in Napa, teaches Holocaust and Genocide at the University of San Francisco and is a member of the United States Holocaust Memorial Museum and a member of its Committee on Conscience.  (The views expressed here are his and do not necessarily represent the views of any of these organizations).
Image courtesy of KARAM AL-MASRI/AFP/Getty Images as seen in "Aleppo is 'worse than a slaughterhouse' says UN chief Ban Ki-moon after 96 children killed and hospitals bombed" in the Independent.
Related Posts
Image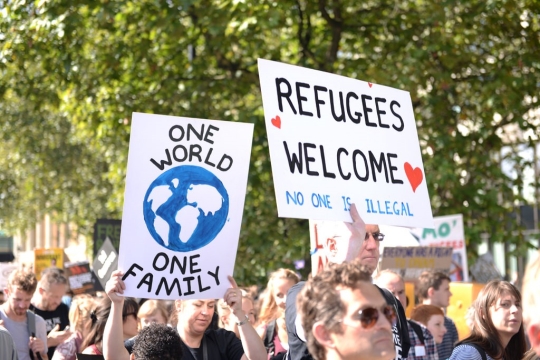 Every year on June 20, we honor the resilience and courage of refugees and celebrate their contributions to our communities and to our entire nation. The best way to honor and celebrate refugees is by taking action to make the U.S. a more welcoming place for those seeking safety.
Image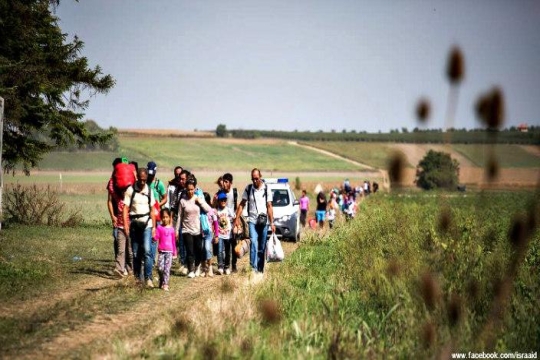 This is a critical time for refugees and asylum seekers worldwide. Those in need of safe homes include Afghan refugees in addition to the millions of other displaced persons worldwide. For the past four years, the RAC has joined HIAS in dedicating a Shabbat experience to refugees and asylum seekers.
Image
As we face the world's worst global refugee crisis, the United States has failed to do all that it is capable of to support robust refugee resettlement.