Image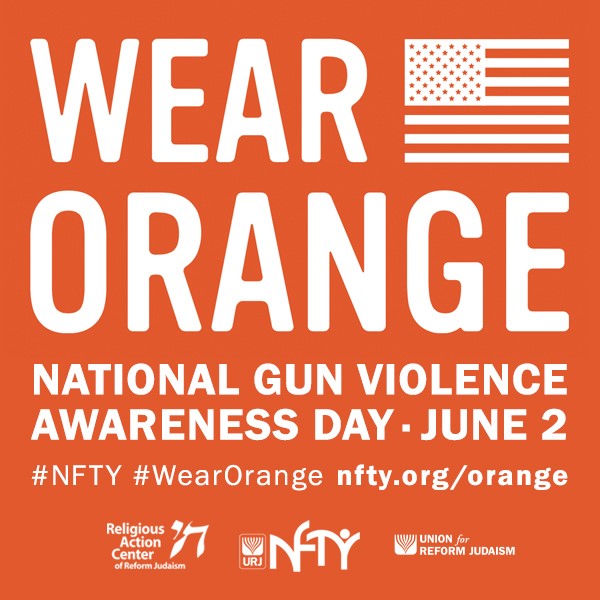 On June 2, National Gun Violence Awareness Day, people around the country will Wear Orange to bring attention to the epidemic of gun violence that kills 90 Americans each day. One of those lives lost was Hadiya Pendleton. On January 21, 2013, Hadiya Pendleton – a majorette and high school student from the South Side of Chicago – marched in President Obama's Second Inaugural Parade.  One week later, after finishing final exams, Hadiya was shot and killed in a park near her school, at the age of 15. In the wake of this tragedy, her friends and family wore orange to honor her life. They chose orange to symbolize the value of human life, as hunters wear orange in the woods to protect themselves and others, and to make a noticeable statement with a bold color. This call to action from Hadiya's classmates has grown into a national movement, with orange becoming a symbol of gun safety and gun violence prevention. Jewish scripture encourages peaceful pursuit of our mutual welfare, proclaiming the people of the earth "beat their swords into plowshares, and their spears into pruning hooks" (Isaiah 2:4). We are inspired to take action to achieve a safer future, free of gun violence.
As in years past, the RAC and NFTY have partnered with Everytown for Gun Safety and dozens of other organizations to take action to prevent gun violence. On June 2, wear a piece (or more!) of orange clothing to show your support for gun violence prevention. Take a picture of yourself, share it on social media using #WearOrange, and tell us why you are participating in the day. Be sure to tag us in your post (@theRAC, @NFTY)!
Here are resources to get involved this year:
Religious Action Center
Incorporate gun violence awareness into Shabbat: Join the Reform Movement's participation in National Gun Violence Awareness Day by using our Wear Orange Shabbat Toolkit in your congregation or home.
Contact your Members of Congress: Currently, many people are still able to legally purchase guns at gun shows and online, even if they would be prohibited from doing so in a store. Urge your Members of Congress to support legislation which would improve the background check system on gun sales, further preventing gun violence.
Learn more: Check out the RAC's gun violence prevention issue page for more information.
NFTY
Tune in to NFTY's Wear Orange page for more updates and action items.
Everytown for Gun Safety
Change your profile picture: Create your own #WearOrange image through the official Wear Orange website, and share it on Facebook or Twitter to show everyone why you're committed to ending gun violence in America.
Take the pledge: Join millions of Americans in taking the pledge to wear orange.
Mark your calendar: Sign up to get a reminder to Wear Orange on your calendar.
To learn more about NFTY's involvement in gun violence prevention, visit their webpage. To learn more about gun violence prevention, visit the RAC's issue page. 
Related Posts
Image
The RAC and WRJ are proud to sponsor NCJW's Repro Shabbat February 17th-18th (Parshah Mishpatim), when the Reform Jewish Movement will join with the wider Jewish community to recommit ourselves to reproductive health and rights.
Image
This blog post is adapted from a drash by Rabbi Julie Saxe-Taller at Jewish Earth Alliance's January 2023 webinar, The Climate on Capitol Hill, January 2023 with Senator Sheldon Whitehouse.
Image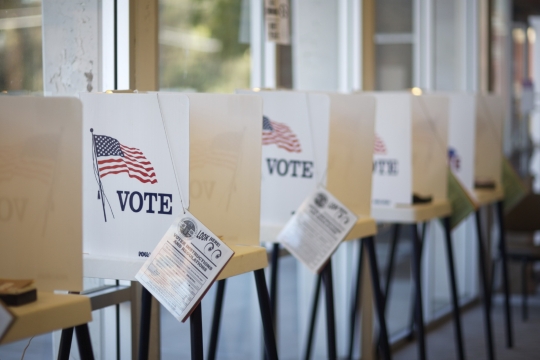 With 2023 in full swing, leaders and officials at every level are setting their agendas and priorities for the coming year. We continue to be proud of the power we built and mobilized in 2022 as a Reform Movement as we gather to set the agenda for our work in 2023.