Image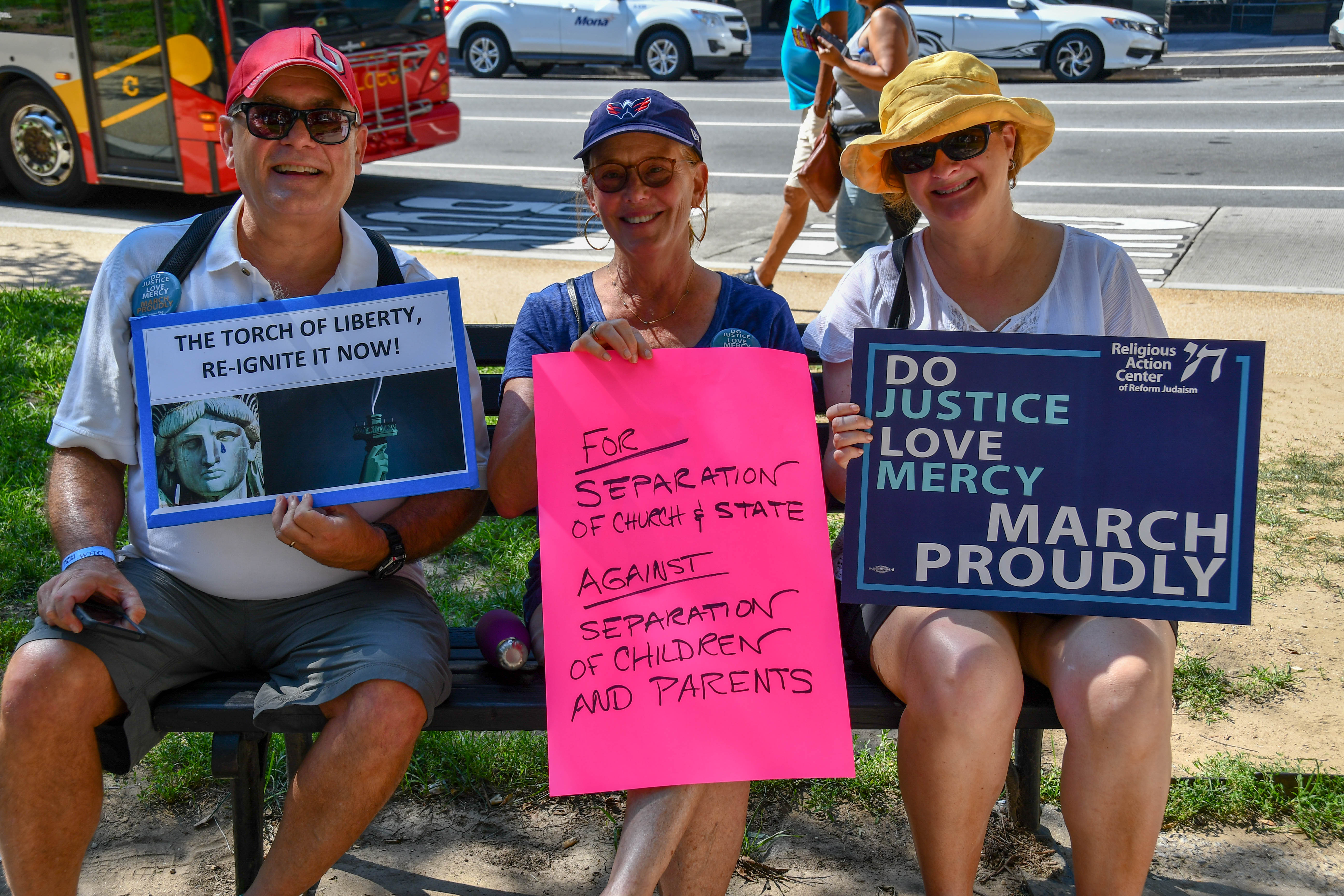 As the Talmud reminds us: "By the breath of children God sustains the world."
(Talmud Bavli, Shabbat 119b)
Since publishing this post more information about action opportunities have been added. 
In May 2018, Attorney General Jeff Sessions announced that the federal government would adopt a zero-tolerance policy for unauthorized border crossings, officially instituting practices that separate children from their families. This policy applies to all border crossings, even to those people seeking asylum. As a Movement, we are heartbroken and horrified.
At the core of our faith is choice. Each day, we choose to live out the teachings and traditions of our faith that give meaning and purpose to our lives. What is happening at our border is also a choice. It is a choice to separate parents from children when one could choose to keep families together.
As a Movement, we have also made a choice. We choose to stand with families fleeing violence and persecution. In just the past few weeks, we have come together as a community to demand an end to the Trump Administration's unjust zero-tolerance policy at the southern US border, coordinating a Jewish community letter to Attorney General Sessions and Secretary Nielsen and protesting alongside our interfaith partners outside the office of U.S. Customs and Border Patrol in Washington, DC. On Wednesday, June 20, seven Reform Jewish leaders including Rabbi Jonah Dov Pesner and Rabbi David Stern travelled to McAllen, Texas to protest and bear witness to the families torn apart and the 2,000 children left in limbo. A recording of this gathering can be viewed here.
Many have reached out searching for ways to help end this family separation policy and support the children and families being torn apart. Here are things you can do right now:
Provide tangible support to detainees and separated families.

Temple Emanuel of McAllen, Texas is accepting donations via Paypal or by check (send to 4300 Chai St., McAllen, TX 78504). Please note "Refugees" on the check memo line and they will ensure the money goes towards supporting families facing criminal prosecution on the southern US border. Please include information regarding how Temple Emanuel can contact you with thanks.

PLEASE NOTE: Temple Emanuel can no long accept packages of goods. Donations are still very much useful.
As of mid-July, Temple Emanuel's social action committee has received over $12,000, as well as truckloads of diapers, personal hygiene items, toys, blankets, and other necessities.The congregation is extremely grateful for the Reform Movement's outpouring of support for the critical work they're doing on the ground: read their thank you note to the Movement. 

Bring a congregational delegation to McAllen, TX home to the United States' largest immigration detention center. To do so, reach out to Mike Blum, Social Action Chair of the URJ's Temple Emanuel in McAllen, who is eager for visitors to see this border community first hand.
 
Send a letter demanding that President Trump, Secretary of Homeland Security Nielsen, and Attorney General Sessions end family separation now. Tell them the Reform Jewish community rejects this inhumane policy.
 
Organize or join a rally outside your local Immigration and Customs Enforcement office.
 
Learn more about the RAC's North American Immigrant Justice Campaign and download the RAC's Immigrant Justice Resource Guide.
 
Integrate one of these three Prayers for the Children at our Borders into your Jewish observance.
 
For children and parents of young children, read this Buzzfeed article about how one Reform Movement rabbi helped her children understand the issue and do what they could to help bring comfort to children in detention.
We will continue to update this list as more opportunities become available. Thank you for your commitment to keeping families together.
Related Posts
Image
We stand with the people of Israel during these difficult and challenging days and pray for the safety and immediate release of all of the hostages. See our resources and actions you can take.
Image
Before sharing some tools for facing and combating antisemitism, it's important to have a clear understanding of exactly what antisemitism is. 
Image
When we think about climate change, I believe we often get lost in the global context and forget about its local impacts. Climate change is a complex, unfamiliar, slow-moving, and intergenerational problem that covers a broad range of policies, topics, and headlines.