On Thursday, the
15th anniversary
of the historic
Million Mom March
, NFTY and the RAC announced that we would be founding partners in "Wear Orange" (
www.WearOrange.org
), a new campaign to reduce gun violence in America. The campaign honors the 88 Americans whose lives are cut short by gun violence every day -- and the countless survivors whose lives are forever altered by shootings each year – by designating June 2, 2015 as the first annual National Gun Violence Awareness Day. And we're inviting you – especially Reform Jewish teens -- to take part! Everyone who agrees that we should do more to save lives from gun violence to do one simple thing: Wear Orange. The group of Chicago teens behind the Wear Orange campaign chose the color because hunters wear orange to announce themselves to other hunters when out in the woods. But they were also thinking of their friend Hadiya Pendleton, a 15 year old high school student who marched in President Obama's 2nd inaugural parade in 2012 and was tragically shot and killed back in Chicago just a week later. This June 2nd would have been Hadiya's 18th birthday; First Lady Michelle Obama will deliver the commencement address at what would have been Hadiya's graduation ceremony on June 9th. To mark the occasion, Hadiya's mother, Cleopatra Pendleton, reflected:
"Our daughter Hadiya was a beautiful girl who was full of laughter and had her whole life ahead of her. Too many Americans are dying every day from senseless acts of gun violence and it has to stop. We don't want other parents to endure the pain and suffering our family has these past few years. We are honored to know that so many Americans will join us and Wear Orange on June 2nd to celebrate Hadiya's life and the lives of all those taken by gun violence."
NFTY and the RAC are joining leading organizations to partner on Wear Orange, including
Everytown for Gun Safety
,
Amnesty International
,
Know Your IX
, the
JED Foundation
, and the
National Coalition against Domestic Violence
. Julianne Moore, Sarah Silverman and Michael Stipe have also pledged their support and will call on fans to Wear Orange on June 2nd. To stand with NFTY and the RAC on this campaign, visit
WearOrange.org
and use the site's pledge tool to change your social media profile picture or share why you'll be #WearingOrange on June 2
nd
. Over the next few weeks, we'll be hearing from NFTY leaders about what wearing orange means to them. To learn more about gun violence and the Reform Movement's involvement in preventing gun violence, visit
NFTY's gun violence prevention campaign website
, the
RAC issue page
, and
RACBlog
. And don't forget to sign up to
Wear Orange
!
Related Posts
Image
The RAC and WRJ are proud to sponsor NCJW's Repro Shabbat February 17th-18th (Parshah Mishpatim), when the Reform Jewish Movement will join with the wider Jewish community to recommit ourselves to reproductive health and rights.
Image
This blog post is adapted from a drash by Rabbi Julie Saxe-Taller at Jewish Earth Alliance's January 2023 webinar, The Climate on Capitol Hill, January 2023 with Senator Sheldon Whitehouse.
Image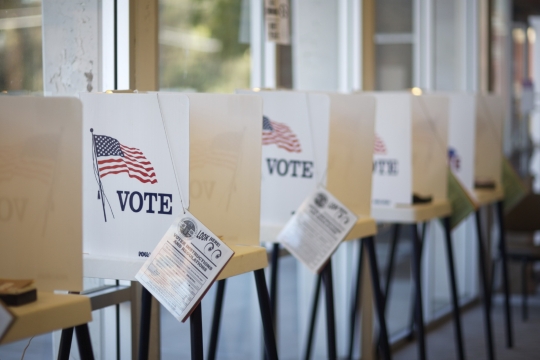 With 2023 in full swing, leaders and officials at every level are setting their agendas and priorities for the coming year. We continue to be proud of the power we built and mobilized in 2022 as a Reform Movement as we gather to set the agenda for our work in 2023.