Yesterday I was one of over 310,000 people to march across Manhattan the weekend before the
UN Climate Summit
with the People's Climate March. Together, we asked our leaders both domestically and internationally to support a strong, global commitment to curbing greenhouse gas emissions and protecting the most vulnerable communities worldwide from the devastating effects of climate change. The march included a broad swath of people from environmental, labor, scientific and faith communities. In the hours leading up to the March, Reform Jews stood side by side with Catholics, Muslims, Protestants, Unitarians, Southern Baptists, seekers and pagans for an interfaith prayer service. On a stage propped up in front of an inflatable mosque and an interfaith arc, we watched
Rabbi Arthur Waskow
give a benediction,
Josh Nelson
and
Neshama Carlebach
lead a
niggun
, monks, preachers, imams and priests all provide blessing in their traditions for the march, the UN Summit leaders, and the earth. This is my fourth week working at the Religious Action Center as a legislative assistant and I have to admit that climate change and environmental reform were not issues that I came into my fellowship year knowing much about. In college, I was a Religious Studies major and I focused, not on Judaism, but on American evangelical Christianity. Having grown up in a strongly Jewish community, I was fascinated by faiths different from my own and what I, as a Reform Jew, could learn from others outside my faith tradition. I chose to work on environmental issues because I was excited to work more within the Jewish mandate to "till and tend" God's earth after having spent much of my undergraduate education reading about evangelical environmental advocacy. Standing between signs reading "Sustainable sanctuary," "Islamic Relief USA" and
our "Religious Action Center for Reform Judaism" banner
, listening to the Muslim mid-day call to prayer, the Buddhist chimes for a moment of silence, and the cacophony of shofarot sounded daily throughout the Jewish month of Elul, climate change as a truly interfaith issue clicked for me. When
the Interfaith Contingent
marched yesterday, we did so with an understanding that we all, in our own faith traditions, respect the earth and seek to be stewards and protectors of creation
. We, as Jews and as members of the broader faith community, are the faces of climate change
. We are witnesses both to the already-present effects on our world and of the change needed to make our global leaders at the UN Climate Summit this week make the right choices and commit to an international agreement on greenhouse gas reduction. Although the People's Climate March is over, the Religious Action Center is gearing up for the UN Climate Summit and the new year 5775 with new green initiatives. Our Associate Director and Director of the Commission on Social Action, Barbara Weinstein, just wrote an article for the Jewish Journal on
our Jewish obligation to make an impact on climate change
and issued a statement looking forward to tomorrow's summit. We are also getting ready to have
20 more congregations enroll in the GreenFaith certification program this year
. If you weren't able to make it to the March this weekend, there are
plenty of other ways to engage and work against climate change in your community
. Finally, be sure to check out
the Religious Action Center's High Holiday Social Action Guide
for ideas on how to incorporate environmental and other themes into your Rosh Hashanah and Yom Kippur services.
Related Posts
Image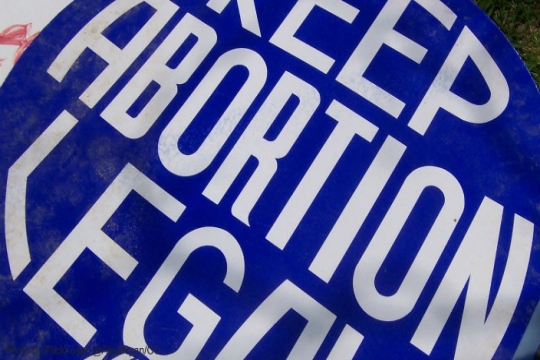 Here are some resources and actions to protect and advance abortion access.
Image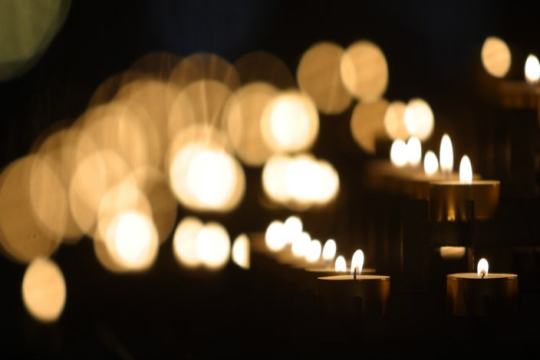 Tishah B'Av is a day of mourning, commemorating the destruction of the first and second Temples. In recent years, it's also a day to mourn other tragedies that have darkened Jewish history - the Romans putting down the Bar Kochba revolt, mass murders of Jewish communities during the Crusades, expulsions from England, France, and Spain in the Middle Ages, and the Holocaust.
Image
L'Taken is a transformational, innovative, and fun four-day program in Washington, D.C. that teaches high school students about the intersection of Jewish values and public policy. The program also trains them in leadership skills.