Image
The Commission on Social Action of Reform Judaism (CSA) is proud to present the Irving J. Fain Social Justice Award, in recognition of congregations leading excellent and impactful social justice programming and initiatives. This year, the CSA received a record number of applicants from across North America. From this dedicated applicant pool, the CSA selected 21 congregations as Fain Award recipients.
The Fain Awards highlight a diverse and meaningful portfolio of work from congregations across the Reform Movement, which aligns with our vision of a world filled with wholeness, justice, and compassion.
Grounded in Jewish values, the Fain Awards are presented to congregations who advocate for and organize around pressing social justice issues, protect vulnerable populations, and engage across lines of difference. We hope that the work of this year's recipients inspires others to move into deeper action.
Mazel tov to our 2019 Fain Award winners. We look forward to celebrating all recipients at the upcoming URJ Biennial in Chicago this December.
The 2019 Irving J. Fain Social Justice Award Winners
Beth Hillel Temple
Kenosha, WI
Welcome the Stranger Campaign 
In 2017, inspired by the RAC's Consultation on Conscience, Beth Hillel Temple decided to focus on advocating for more just immigration and refugee policies, seeking to build consensus in the congregation around these issues through education. In part, this was accomplished through connecting Jewish history and values to the current crisis as a pathway to building shared understanding. The goal was to increase awareness around this crisis with the aim of inspiring both individual and collective action by the congregation. Beth Hillel worked with state legislators to restore drivers' licenses to undocumented Wisconsinites, mobilized against state and federal laws that punished undocumented individuals and restricted the admission of refugee and asylum seekers, and networked with other interfaith and advocacy groups to support the local immigrant community and DACA recipients.
Central Reform Congregation
St. Louis, MO
CRC Mitzvah Farm and Orchard
Central Reform Congregation (CRC), rooted in the heart of St. Louis, understands the intersectionality of economic, racial, and environmental injustice that affects the poor, which has led to food insecurity disproportionately impacting African Americans. The issue of food insecurity is especially relevant as global environmental change creates an urgency to restore ecosystems and extend resources to vulnerable populations. Four years ago, in response to these issues, CRC established the CRC Mitzvah Farm and Orchard. This effort is predominantly volunteer-led and aims to engage the whole congregation and other congregations through collaboration, learning opportunities, and mentorship. Through the farm, individuals of all ages can learn about and adopt sustainable practices that address food insecurity, while also providing fresh, organic produce to food insecure neighbors.
Chicago Sinai Congregation
Chicago, IL
Ogden/Jenner Merger
Since 2009, Chicago Sinai Congregation has partnered with the nearby Jenner School, which was built in the shadow of the Cabrini-Green public housing projects. Marked by the legacy of municipally drawn racial boundaries, the Jenner population is primarily African American and low-income and the school has been in danger of closing due to low enrollment. On the other hand, the neighboring wealthy, high-achieving Ogden International School has been over-enrolled and overcrowded. Since 2015, in order to address the history of racial segregation which also played a large role in educational inequity, Sinai has led a coalition of local interfaith leaders, community members, faculty, and families to merge the two schools. Listening to and learning from both communities, Sinai aimed to bring about joint support for a thoughtful merger that helped to erase artificial racial boundaries. Through this process, an intentional merger plan was developed to integrate the students and preserve the cultures and heritages of both schools.
Congregation Albert and Jewish Asylum Seekers Initiative
Albuquerque, NM
Asylum Seekers Volunteer Program
Congregation Albert, located in a border state, is acutely aware of the humanitarian crisis on the southern border. A public call to action from the mayor of Albuquerque prompted Congregation Albert to become a host site for asylum seekers passing through to their sponsor homes throughout the country. Twice a month, Congregation Albert receives a bus of 50 asylum seekers sent by ICE from El Paso, TX. Volunteers provide shelter in a local hotel, food, new sets of clothing and shoes, and dignity bags with hygiene products, while also making travel arrangements and offering basic medical care. Congregation Albert is also committed to systematic change as they work with local and state government officials to introduce legislation to achieve comprehensive immigration reform. Through this initiative, Congregation Albert has successfully assisted several hundred asylum seekers in reaching their sponsor homes and preparing for their first court appointments.
Congregation Beth Shalom Rodfe Zedek
Chester, CT
Creating Respectful Dialogue for Legislative Advocacy
For many years, the Social Action Committee (SAC) at Congregation Beth Shalom Rodfe Zedek (CBSRZ) has held public forums on controversial issues, while individual SAC members have engaged in legislative advocacy. This led to the creation of a policy permitting advocacy in the name of the congregation in 2017. The goal of this policy was to create a space for both legislative advocacy and respectful, public discourse around issues. In March 2019, CBSRZ held a unique forum with both gun rights and gun violence prevention supporters where they found common ground on various issues. The congregation then received board authorization to submit testimony for legislation that required appropriate storage of guns to prevent accidental deaths and to ban unregistered, self-made guns. Through this process, the congregation had the opportunity to engage in the process of legislative advocacy and be part of passing successful legislation.
Congregation B'nai Israel
Bridgeport, CT
2 Books, 2 Movies: Discussions on Racism in America
Congregation B'nai Israel began the 2 Books, 2 Movies series as a tool to create open and honest dialogue on racism and white privilege within the congregation and to help congregants understand the struggles of predominantly black and brown partner congregations belonging to Congregations Organized for a New Connecticut (CONECT). Through their efforts, Congregation B'nai Israel strived to be more empathetic, empowering allies in the struggle for racial justice within the community with the hope of this leading to concrete action addressing the root causes of systematic racism. In 2018, working alongside other faith groups, CONECT established a new issue team to work on criminal justice reform, which kindled action around mass incarceration. Congregation B'nai Israel also rallied around voting, launching a grassroots voter registration drive.
Congregation Emanu-El
San Francisco, CA
Serving Youth Experiencing Homelessness
Congregation Emanu-El's Tzedek Council worked on the issue of youth homelessness with Larkin Street Youth Services, a partner of San Francisco's Rising Up campaign which aims to cut youth homelessness in half by 2022. The goal of this project was to show solidarity with the vulnerable population of youth struggling with homelessness in San Francisco, while simultaneously building community. To engage more congregants in this social justice effort, the Tzedek Council leveraged existing group gatherings, services, and holidays to ensure that justice was woven throughout ongoing opportunities and to make it easier for congregants to participate. Congregants also provided a consistent volunteer base at Larkin Street's 20-bed housing program, G-House.
Congregation M'Kor Shalom
Cherry Hill, NJ
The Urban Farm at The Neighborhood Center in Camden, New Jersey
Three years ago, Congregation M'Kor Shalom played a role in the development of an urban farm at the Neighborhood Center in Camden. The establishment of the farm has since served as a multi-purpose resource for the community. Operating every May through October, the farm counteracts both food insecurity and food deserts by providing local families with access to fresh, nutritious food. Educational opportunities regarding food justice and sustainability are available for all ages, as well as a job training program for teens. Through the teen farmer program, youth receive supervision and mentorship from both the Master Gardener and volunteer mentors, while also having the opportunity to organize and operate farmers markets and a community-supported agriculture (CSA) program, which provides fresh produce to CSA members. The farm has increased partnership between M'Kor Shalom's suburban population and Camden, strengthening the congregation's tie to the community.
Temple Beth Am
Pinecrest, FL
Social Justice Teen Fellowship
In 2016, Temple Beth Am launched an innovative and successful fellowship for juniors and seniors in high school to encourage Jewish education continuity and create the next generation of changemakers. Using a three-pronged approach based on awareness, advocacy, and action, Temple Beth Am has inspired, challenged, and empowered teens to take responsibility for their Jewish education and work toward a more just world. After submitting a personal essay, letters of recommendation, their GPA, and a description of after-school activities, students were selected to participate in the fellowship. Through four-day service trips to Guatemala and Peru, participants had the opportunity to explore global social justice issues. This fellowship seeks to instill students with a commitment to Judaism and to community service while offering opportunities to grapple with the challenges of society through the framework of Jewish text.
Temple Beth Am
Seattle, WA
Homeless 2 Renter (H2R)
Since 2006, Homeless 2 Renter (H2R) has partnered with Jewish Family Services (JFS), who assists in the evaluation process of requests for housing assistance and makes grants to families, which typically involves paying deposits directly to landlords. JFS then follows the families for a year. H2R officially began in 2014 as a pilot project with a goal of 50 families and 15 years later, has assisted over 350 families. H2R has also started to assist a smaller number of families with funding for eviction prevention. The primary goals of H2R are to assist families in transitioning from homelessness to stable, long term housing, inspire learning and action in the local community, and to create partnerships with internal groups and local organizations to work on addressing the issue of housing instability. While raising awareness, collecting donations, and creating personal items, H2R also strengthens the bonds in their community.
Temple Beth Ami
Rockville, MD
Food Insecurity: A Program to Educate, Engage, and Advocate
Although Montgomery County is one of the most affluent counties in the nation, approximately 7% of its population is food insecure. Temple Beth Ami felt called to address this issue through both direct service and advocacy. A key goal of the program was to educate and engage the congregation around this important issue. Congregants drafted legislation and lobbied the Maryland General Assembly to enact a law called the Summer Snap for Children Act that successfully established and funded a program to add supplemental benefit amounts to electronic benefits transfer cards during school breaks when students do not receive free or reduced-price meals in school. Temple Beth Ami also provided meals to local housing programs as well as financial support to a local school's food distribution project.
Temple Chai
Long Grove, IL
Everyone is Welcome – Bringing PRIDE to Temple Chai and Our Community
The idea for Temple Chai's program was sparked by a 12-year-old congregant who wanted to bring the Buffalo Grove Pride Parade to their community. Temple Chai aimed to increase awareness around both gender diversity issues and language in their school and congregation, to engage congregants in activities supporting the LGBTQ community, and to create a welcoming and supportive environment for LGBTQ congregants and their families. The congregation's efforts included reaching out to local partners for support, becoming a sponsor, and engaging their community in education and outreach for the parade. Temple Chai, as the first religious group to become a sponsor, was one of 80 groups that participated in the parade with more than 30 congregants marching. Plans are already underway for the Buffalo Grove Pride Parade in 2020.
Temple Emanuel
Kensington, MD
Yearbook of the Fallen
At the beginning of their confirmation year, Temple Emanuel students learned about the Jewish community's involvement in social justice. Identifying gun violence prevention as an issue they felt most passionate about, the students decided to create a yearbook named the "Yearbook of the Fallen" to memorialize students killed by gun violence in 2018. Through this project, they hoped to teach others that the greater community has the ability and moral obligation to raise awareness about the issue of gun violence affecting public schools and to advocate for sensible gun safety reform. The students also sought to bring comfort to grieving families, to express their sympathy and solidarity with schools victimized by gun violence, and to impact Members of Congress through gun safety reform advocacy.
Temple Emanuel
Westfield, NJ
Westfield Fun Club
At the height of the Syrian refugee crisis three years ago, Temple Emanuel began the Westfield Fun Club with the mission of creating a lasting foundation for success for local refugee families. The primary goal of the program is to help local refugees support themselves and to ensure that they have the educational, economic, and social skills needed to grow and excel in their new life in the United States. Temple Emanuel provides ESL, job training, driving lessons, immigration assistance, and help navigating the healthcare and welfare systems for adults. Children and teens have access to homework assistance, SAT and college prep, and activities such as karate, art, theater, games, and music to promote a healthy educational and mental mindset.
Temple Israel
Boston, MA
Tikkun Central's Racial Justice Initiative: Purchasing & Investing Power
Temple Israel's Racial Justice Initiative aims to raise awareness of insidious past and present racial discrimination and to show its influence in the economic sector. Through directing their spending and investment power towards historically under-resourced communities and aligning their investments with their values, Temple Israel reflects their pursuit of economic justice. Temple Israel built relationships with black business owners and leaders to foster an understanding of the challenges faced by these businesses and to better understand how their community could be most supported. Members were encouraged to make purchases from black-owned businesses and to analyze their spending. Approaching the issue from Maimonides' highest level of Tzedakah—enabling people to become self-sufficient—they founded a lay-led Impact Investing Committee, and per their recommendations, the congregation's trustees elected to invest in three local funds that target economic empowerment in historically under-resourced communities.
Temple Judea
Tarzana, CA
Pathway to Citizenship
During a meeting with Mayor Garcetti, Temple Judea learned that Los Angeles has over a half million residents with green cards who are eligible for citizenship. As Reform Jews, Temple Judea believes it is their mandate to help as many individuals as possible become U.S. citizens. Through the Pathway to Citizenship program, Temple Judea provides eligibility determination, legal assistance for the application process, and free classes geared toward citizenship test passage, coupled with mentorship. Temple Judea has helped approximately 300 individuals submit their citizenship application and has seen every one of their students pass the citizenship test. This program has impacted the lives of many immigrants by helping them to become U.S. citizens -- educated and empowered to become active participants in our democracy.
Temple Mount Sinai
El Paso, TX
Migrant Lunches
In response to the crisis at the border, Temple Mount Sinai developed a program that is focused on helping congregants put faces to the immigration crisis and see how policies in Washington, D.C. are impacting real human beings. Through Migrant Lunches, Temple Mount Sinai aimed to provide a welcoming face to those migrants who had not been kindly welcomed by ICE and CBP. In partnership with a local non-profit organization called Annunciation House, Temple Mount Sinai worked to identify families who were willing to provide a dignified meal to migrants, in addition to recruiting volunteer helpers. As the situation at the border changed each week, Temple Mount Sinai adjusted their work to ensure they provided the most helpful means of support.
Temple Shaaray Tefila
New York, NY
Temple Shaaray Tefila Mental Health Series
The concept for Temple Shaaray Tefila's (TST) Mental Health Series, in partnership with Manhattan Together/Metro-IAF, was formed in 2017 when the congregation hosted a forum on reducing mass incarceration of people with mental illness and substance use disorders, sparking interest among members in learning more about mental health and mass incarceration issues. This series was designed to create awareness of how the city treats and responds to those living with mental illness. The result was a series of six programs, with a seventh program designed for senior citizens scheduled for fall 2019. The goal was to educate congregation partners about mental health issues and engage in organizing to have a broader impact on those issues.
Temple Sinai
Washington, D.C.
Temple Sinai Gun Violence Prevention Group
In 2016, Temple Sinai organized the Temple Sinai Gun Violence Prevention Group (TSGVPG) in reaction to the ongoing onslaught of gun violence in their community and in the nation. Its principal mission is to educate, engage, and activate the Temple Sinai congregation and community around the issue of gun violence in the United States and work towards rectifying the issue. Through the group, Temple Sinai hopes to empower their congregation and the larger community to advocate for sensible gun violence prevention reform, conduct outreach and engagement with other area congregations and organizations, and encourage and support student involvement and participation in the gun violence prevention movement.
The Temple
Atlanta, Georgia
Record Restriction Summit
The goal of the Record Restriction Summit was to restrict the records of individuals with arrest records but no convictions, and to do so in partnership with local governmental and non-profit entities as well as churches across lines of difference. The Temple wanted to fulfill their Jewish understanding of justice by acting as a moral voice with regards to the immorality of burdening people with the lifelong scarlet letter of a criminal record. The Temple sought to restrict the records of at least 300 individuals with The Temple acting as both convener and host of the event. Ultimately, they reached and exceeded the maximum number of people that the government agencies said they could handle, helping 350 individuals either restrict some or all of their records and providing free legal counseling on the day of the summit. Through this action, The Temple hoped to establish themselves as a credible partner around issues of mass incarceration and racial justice and to form a core team of people who would continue to learn and fight together for justice.
Woodlands Community Temple
White Plains, NY
Bridges of Faith and Friendship
Woodlands Community Temple initially set up a Bridges to Faith and Friendship Taskforce of congregation members and clergy to reach out to Muslims in the community to start building lasting, authentic, and reciprocal relationships. An emphasis was also placed on creating an environment for deep learning, spiritual coexistence, and intergenerational experiences to foster greater understanding. The Bridges initiative evolved organically from small learning opportunities, such as a series of text studies jointly led by rabbis and imams, to larger events, such as an annual iftar event. Woodlands has welcomed and supported two refugee families and helped coordinate a Christmas Eve Midnight Run, during which members of the congregation and the Peace Islands Institute collected and sorted clothing and food for individuals experiencing homelessness in New York City.
Related Posts
Image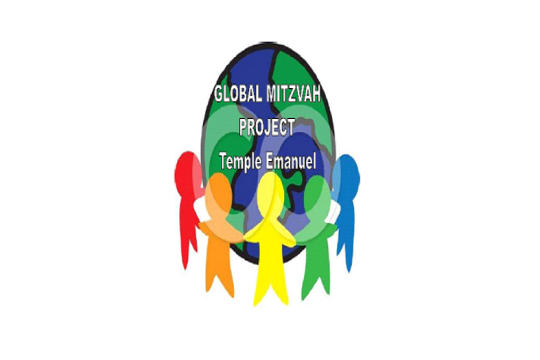 At Temple Emanuel (TE) in Metropolitan Washington, D.C., we are dreamers of peace and justice.
It all began during the summer of 2015, when a group of friends were looking for a location to break fast together for a few evenings during Ramadan. Because their mosque was a good half hour away, the group of Oak Park and River Forest (just west of Chicago) families belonging to the Muslim...
Image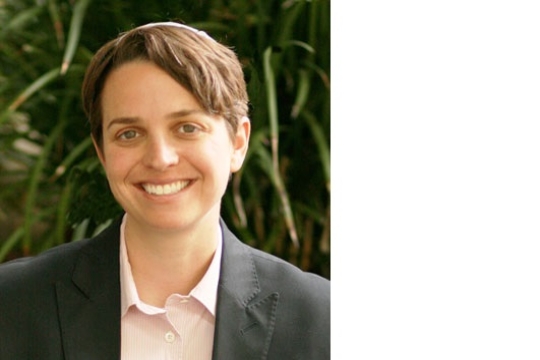 This summer, as we gathered on the eve of Pride Weekend for one of our congregation's many justice-focused Kabbalat Shabbat services, we put our arms around each other and sang: "We are a gentle, angry people and we are singing for our lives." As I felt the strength of my neighbor's arm on my...