In 2017, the Religious Action Center of Reform Judaism launched the 
Urgency of Now Initiative on behalf of the Reform Jewish Movement
Developing a strong network of active and empowered congregations is imperative to the sacred work of תקון עולם (tikkun olam), repairing the world. The Urgency of Now Initiative focuses on building power and momentum across North America by engaging congregations in issue-specific social justice work that enables us to grow and learn from one another.  
In a polarized political climate, this Initiative helps congregations come together, initiate important and sometimes challenging conversations about the type of social justice work that best fits your community, and then map power and available resources to discern where to focus efforts for the greatest possible impact.
Join us to build a network of strong congregational teams committed to acting powerfully and effectively in local communities and within a broader movement to create long-lasting positive change across North America.  
   The Brit Olam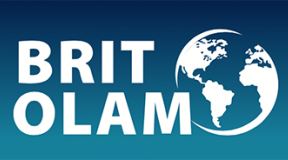 How do I get involved?
Immigrant Justice Campaign
The Immigrant Justice Campaign is designed to encourage URJ congregations to declare themselves "Immigrant Justice" Congregations, signifying their work to protect and defend undocumented immigrants facing deportation.
To self-designate as an "Immigrant Justice" Congregation, a community must be doing one or more of the following: actively supporting undocumented immigrants with financial, legal, materials or other forms of support, working to advance pro-immigration policies and legislation on a local, state or federal level or providing physical shelter to one or more undocumented immigrants within their facilities (also known as providing "Sanctuary").
North American Immigrant Justice Campaign website
Join the conversation in The Tent
Get in touch via email
More RAC resources on Immigration 
Transgender Rights Campaign
Criminal Justice Reform Campaign
Brit Olam Congregations
Congregation Beth HaTephila

Asheville, North Carolina

Chelmsford, Massachusetts

Congregation M'Kor Shalom

B'nai Jehoshua Beth Elohim

Reform Cong. Keneseth Israel

Elkins Park, Pennsylvania

Beth Emet the Free Synagogue

Hevreh of Southern Berkshire

Great Barrington, Massachusetts

Temple Israel of Hollywood

Cong. Emanuel Hudson Valley

Los Altos Hills, California

Cong. Emanu-El B'ne Jeshurun

Anshe Emeth Memorial Temple

New Brunswick, New Jersey

Congregation B'nai Israel

San Francisco, California

Valley Village, California

Congregation B'nai Tikvah

Washington, District of Columbia

Washington, District of Columbia

Kol Ami of West Hollywood

West Hollywood, California

Winchester, Massachusetts

Congregation B'nai Israel

Congregation B'nai Tikvah

Temple Sinai of Palm Beach

Moses Montefiore Congregation

Chicago Sinai Congregation

North Shore Congregation Israel

Baltimore Hebrew Congregation

Springfield, Massachusetts

United Hebrew Congregation

Temple Sharey Tefilo-Israel

B'nai Sholom Reform Congregation

Bedford Corners, New York

Temple Israel of Northern Westchester

Croton on Hudson, New York

Congregation Rodeph Sholom

Judea Reform Congregation

Anshe Chesed Fairmount Temple

King of Prussia, Pennsylvania

Congregation Shaarai Shomayim

Beth Chaim Reform Congregation

Congregation B'nai B'rith

Santa Barbara, California

West Bloomfield, Michigan

Yorktown Heights, New York

Beth Israel - The West Temple

San Francisco, California

The Reform Temple of Rockland

South Windsor, Connecticut

Port Washington, New York

Congregation B'nai Israel

Congregation Sukkat Shalom

Falmouth Jewish Congregation

East Falmouth, Massachusetts

Charlotte, North Carolina

Congregation B'nai Shalom

Westborough, Massachusetts 

Rodef Shalom Congregation

Congregation Sha'aray Shalom

Thousand Oaks, California

Bainbridge Island, Washington

Congregation Children of Israel

North Country Reform Temple-Ner Tamid

Pittsfield, Massachusetts

Congregation B'nai Israel

Newton Center, Massachusetts