Image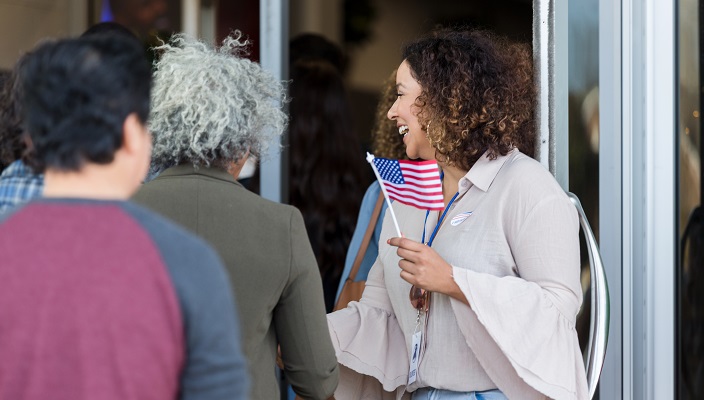 Voter suppression has long plagued the U.S. election system, particularly impacting communities of color. Today, underrepresented communities continue the fight for equal access to the ballot.
We believe our democracy is strongest when everyone is able to participate. That's why, for more than a century, we have worked alongside our partners to ensure all citizens have equal access to the ballot.
In addition to the resources found on our Mobilize Our Voters page, the following resources are specifically geared toward the vital work of combating voter suppression.
1. Watch our virtual training about combatting voter suppression.
Watch the recording of our Combatting Voter Suppression Training to learn about actions you and your community can take to ensure voters of all backgrounds are registered and equipped to cast their vote. We also share examples of how Jewish communities are partnering across lines of difference.
2. Download the Toolkit.
Use this Combating Voter Suppression Toolkit to learn how you and your community can help ensure all eligible voters have access to the ballot box this fall.
3. Partner with local allies.
If your congregation or Reform Jewish community does not have a ready partner, the RAC may be able to help you partner across lines of difference to have a great impact in this work. Sign up to be notified as new opportunities emerge to be involved in combatting voter suppression.
4. Join broader efforts to combat voter suppression. 
Reform Jewish communities and individuals can volunteer with the Center for Common Ground's Reclaim Our Vote Campaign to support increasing voter turnout among low-propensity voters of Color.
You can sign up to host or participate in a phone bank or send postcards to reach out to low-propensity voters using the Reform Movement's tools and tools from our partner organizations. Request a postcard kit with all the materials necessary to get started.
Join us on our Wednesday evening Action Nights to contact voters.
5. Access other vital resources.
Visit the Mobilize Our Voters page for general resources, Jewish text studies and discussion questions, and other tools to guide you in this work.