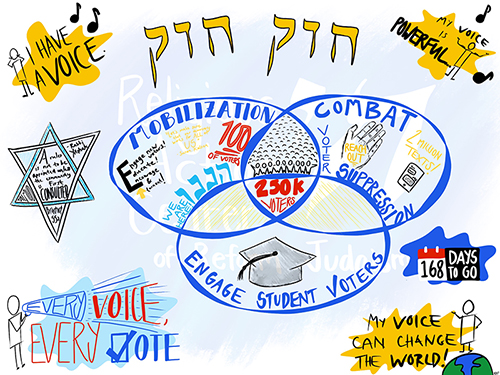 Steps to Access the Reclaim Our Vote Phone Banks:
Sign up on the Reclaim Our Vote Website: be sure to mark the Religious Action Center in the "How Did You Find US" section.
Go to the instructions page to read the information and watch the video.
After reading the instructions and watching the video you will need to select a state where you want to make calls.

On each page you must scroll down to find the link to the phone bank.
Underneath the name of the county there will be a phone bank link in red. Click on the link to enter the phonebank.
Let us know how it went. Take minute to fill out this form and you will be counted as part of the Every Voice, Ever Vote Campaign.
Give generously to sustain the work of the Civic Engagement Campaign.