Image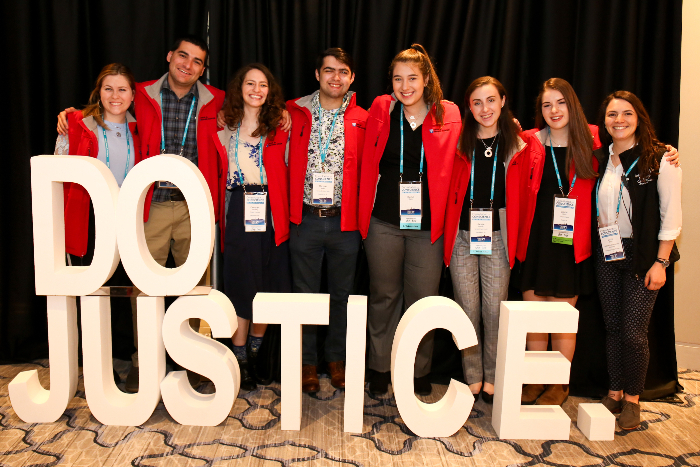 The RAC Social Justice Academy is our new delegation-based program for the 2020-2021 year to offer meaningful, fun, and actionable Jewish social justice education in a virtual setting. We are especially excited to offer some Canada-specific advocacy programming this year.  
We invite Canadian groups to register for Unit 2 (Racial Equity, Diversity, and Inclusion) and/or Unit 3 (Action and Advocacy). 

Unit 2 (Racial Equity, Diversity, and Inclusion) is a skills-based program open to anyone interested learning how to create inclusive and anti-racist environments within the Reform Movement and our broader communities. The content is relevant to both Canadian and United States delegations.   
We are excited to offer a special Canadian version of Unit 3 (Action and Advocacy) focusing on the Canadian legislative system and Canadian policy issues. The three sessions will be held on

 March 31, April 7 and April 14 at 7 pm
Register your group for the RAC Social Justice Academy.  
After you register your group, you will receive more information including instructions for individual student/family and chaperone facilitator registration. 
Have questions or want to learn more about the program and how it works? Want to discuss how this opportunity could align with your plans for the year? Please reach out to Academy@rac.org.  
Unit 2: REDI
(Racial Equity, Diversity, Inclusion)
Learn some basic understandings of Diversity, Equity, and Inclusion (DEI) practices
Begin to examine how our identities inform the way we show up to various spaces, and in turn impact those we engage with
Begin to understand the value of disrupting dominant culture with the goal of creating more explicit antiracist environments
Gain practical resources and practices that we can incorporate throughout our communities  
Sessions:
Session 1: 90 minutes
Session 2: 90 minutes
Unit 3: Action & Advocacy
Essential Questions
Why should I be a Jewish voice for justice?
How is my faith, moral voice an important voice in this moment?
What is an issue and a systemic solution I can advocate for ?
How can I take action?  
Sessions:
Session 1: 75 minutes - Judaism, Justice & Systemic Change
Session 2: 75 minutes - What's the problem? solution? Issue-based
Session 3: 75 minutes - Taking Action Session 4: optional, self-facilitated by delegation (w/ facilitation guide provided by RAC)