As Reform Jews, we believe that our democracy is strongest when everyone participates. We are living in an urgent time—we must work to realize the Reform Movement's vision of a nation where all people experience justice, compassion, and wholeness. 
To this end, the Religious Action Center of Reform Judaism's nonpartisan Civic Engagement campaign will bring together the Reform Movement to encourage and empower all people to exercise their right to vote.  Ensuring that Jewish values are present in the public square, regardless of party or politics, with a special eye toward working in solidarity with disenfranchised communities who have historically been restricted in exercising their right to vote.
---
We believe that our democracy is strongest when everyone has the opportunity to participate. 
As we work together to fulfill the sacred mandate of tikkun olam, world repair, nonpartisan civic engagement in service of our enduring values is an essential way that we stay active in our communities.
Sign up to be notified when our 2020 Civic Engagement Toolkits become available
---
WHAT IS THIS CAMPAIGN?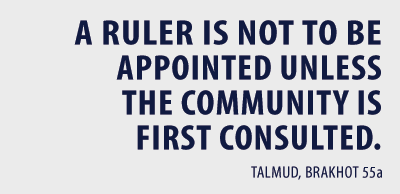 This nonpartisan campaign will bring the full force of the Movement to bear by empowering all people to exercise their right to vote and ensuring that Jewish voices are present in the public square, regardless of party or politics. This campaign has three pillars: Internal Voter Engagement, External Voter Engagement, and Ballot Initiatives.
WHO IS IT FOR?
This campaign seeks to mobilize the entire Reform Jewish community -- be it through a congregation, a NFTY region, sisterhood, a camp community, or campus activism. We know our Movement is strongest when we act together. If you believe that civic engagement is important for the Jewish community, we want you with us.
Over the next few months, the RAC will host a series of webinars and distribute targeted resources to support local and community civic engagement. Whether you are aiming for 100% voter participation in your community, registering voters in your community, or supporting a local ballot initiative, this is the place to start.  
WHAT'S NEXT?
Register for our first Civic Engagement Campaign training webinar on January 23.

This virtual training marks the first in a series of three that will focus on the core skills needed to help communities build their long-term capacity to engage in impactful justice work and ensure their readiness to participate in the 2020 Reform Movement-wide Civic Engagement Campaign. This first training will focus on how to run an effective campaign, covering topics such as strategy and tactics, goal setting and accountability, and how to plan a successful action.

Jan 23, 2020 08:00 PM in Eastern Time (US and Canada)

Join the conversation in the Tent.  Use the #CivicEngagment in your conversation.
 

Start the conversation in your community.  What is necessary to do this type of work?  Who do you want on your team to support this work?
Internal Voter Engagement
Our Jewish values tell us the importance of engaging in civic life. With that in mind, we will be working to register and turnout voters in our congregations and communities.
External Voter Engagement
We believe that the right to vote, coupled with robust participation, is the cornerstone of a strong democracy. We will work in partnership with other communities to boost turnout in the cities and regions where our Reform communities are located.
Structural change often happens at the state level and at the ballot box. This year, the RAC is supporting efforts we will work on carefully selected ballot measure campaigns in a handful of states.